Refresh Your Summer Skincare Routine With These 8 Picks
July 01, 2022
It's a brand new month, which means that new products are making their way onto store websites and shelves and into our medicine cabinets. These are the products Skincare.com's editors can't live without this July.
Victoria, Content Director
A retinol serum that shows results in as little as five days? Sign. Me. Up. The coolest thing about this new product from Kiehl's is that there's a little mixology involved. The bottom compartment of the container unscrews, allowing you to screw on a separate section that contains pure retinol powder. This powder is meant to be mixed into the liquid serum right before you're ready to start using it. The result is a highly concentrated retinol serum that is meant to target concerns like fine lines and uneven skin tone. My go-to retinol just ran dry, so I cannot wait to start incorporating this into my evening routine.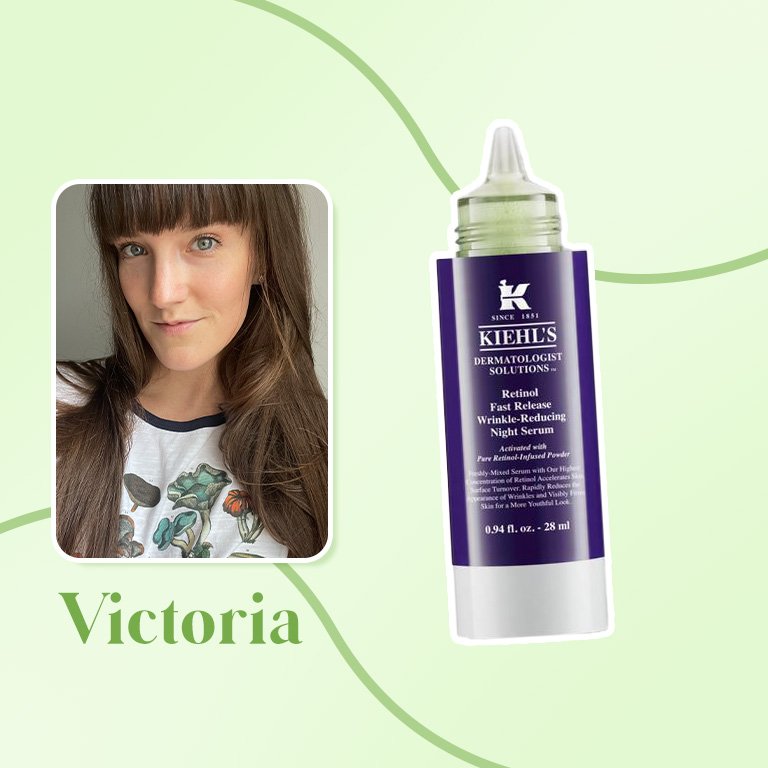 Alanna, Assistant Managing Editor
If there's any ingredient I love in a moisturizer, it's peptides — these powerhouse additives help firm the skin and reduce the look of fine lines and wrinkles. That's why I was stoked to find out that Youth to the People dropped a peptide moisturizer filled with collagen, niacinamide, ceramides and plant proteins. This creamy formula is as good as it gets and leaves the skin looking dewy, fresh and smooth.
When you have acne-prone skin, it can be difficult to find a sunscreen that won't break you out — and this gel option was formulated with exactly that issue in mind.It hydrates, soothes and doesn't leave a greasy white cast on your skin. It's also non-comedogenic and water resistant for up to 80 minutes.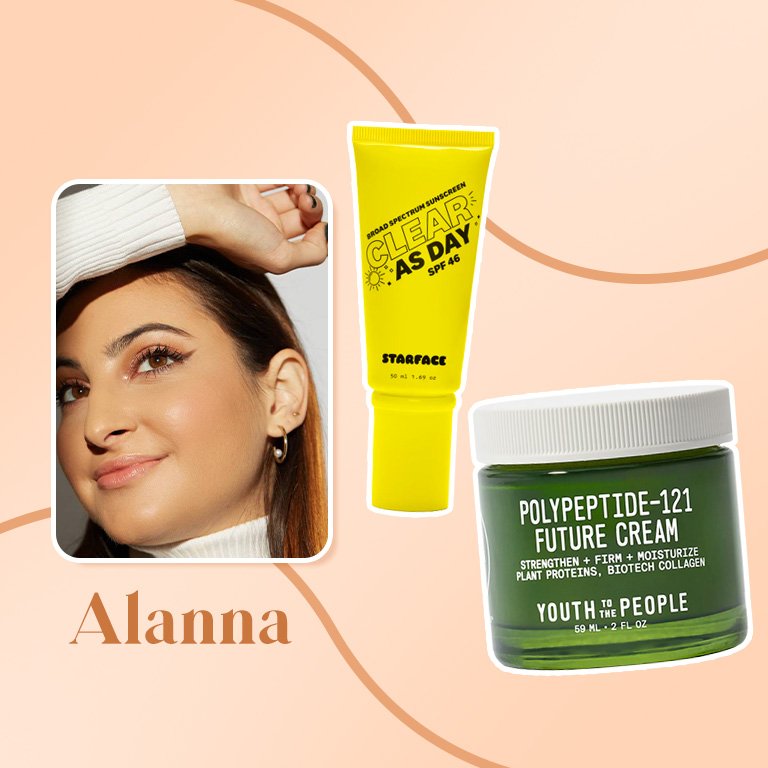 Ariel, Editor
If there's one thing I will always do no matter how exhausted I am at the end of the day, it's wash my face. Using a cleansing balm like this one makes giving my skin a deep clean completely foolproof. I start with a scoop of this balm to help remove makeup, SPF and any sweat or grime, then follow up with my go-to cleanser, which also happens to be from CeraVe. I love how gentle yet effective this formula is and the way it leaves my skin feeling soft and clean but not stripped of moisture.
The first time I used this product, I was shocked. I applied it at night before my regular moisturizer, and when I woke up the next morning, my skin already looked more radiant than usual. Since that first night of use, this serum has become a staple in my skincare routine. It's hydrating, glow-inducing and makes my skin look and feel super smooth.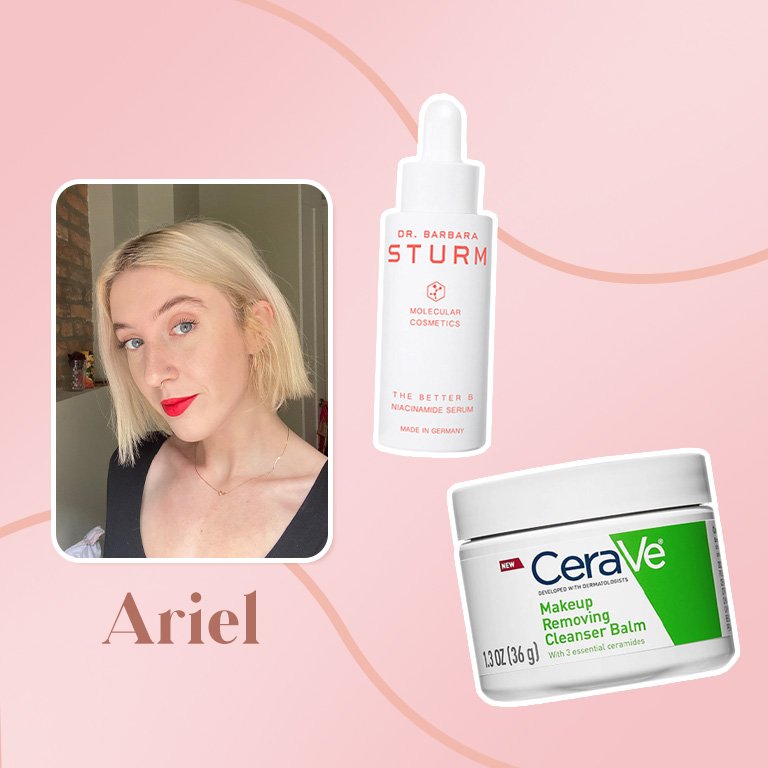 Alyssa, Assistant Editor
While I use micellar water year round, I consider it a skincare MVP during the summer. I'm constantly having to remove excess oil and dirt from my skin during the warm weather, and this one does a great job without leaving me feeling stripped or sticky. It's also become my go-to for after the gym when I need to cleanse my skin on-the-go, and it works beautifully as a makeup remover, too.
I've been on the hunt for a mineral SPF with a thin consistency because I've always found sunscreens to feel heavy on my skin. I've truly met my match with this one — the fluid formula blends across my face with ease, and it doesn't leave a white cast or residue behind. It feels just like applying a creamy toner or lightweight serum. I also love that it wears well under makeup and doesn't contribute to excess oil or greasiness.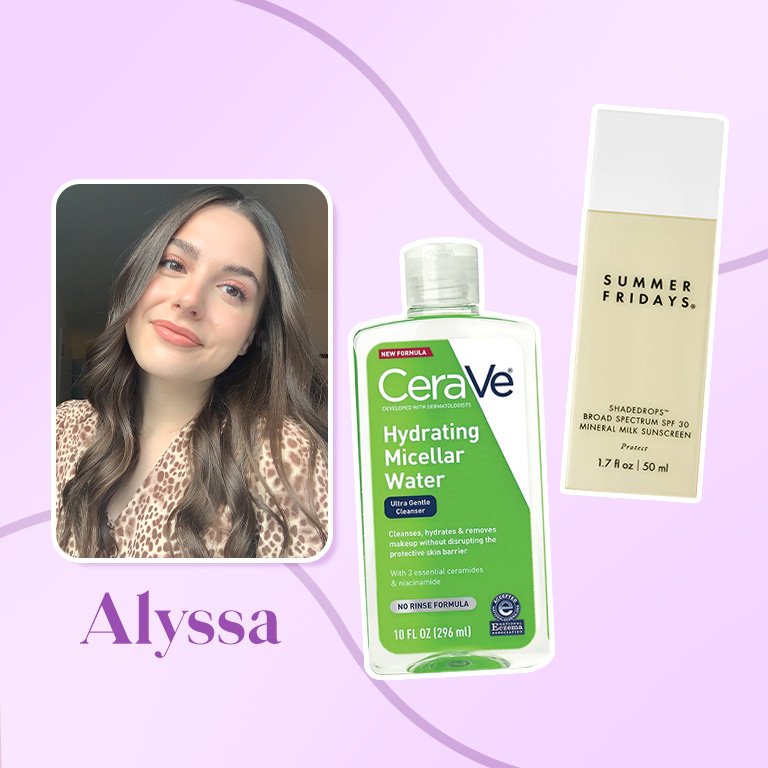 Kat, Social Media Editor
It's already starting to feel like summer where I am, so I knew I needed to make some changes to my skincare routine. I recently swapped cleansers, and I might have found my new staple. Given that I have oily skin, summertime can be a bit challenging when it comes to keeping my excess oil under control. This cleanser is formulated with 2% salicylic acid, making it perfect for anyone with clogged pores and oily skin. It also has glycerin which helps hydrate skin and leaves my face feeling thoroughly cleansed without being stripped of essential moisture.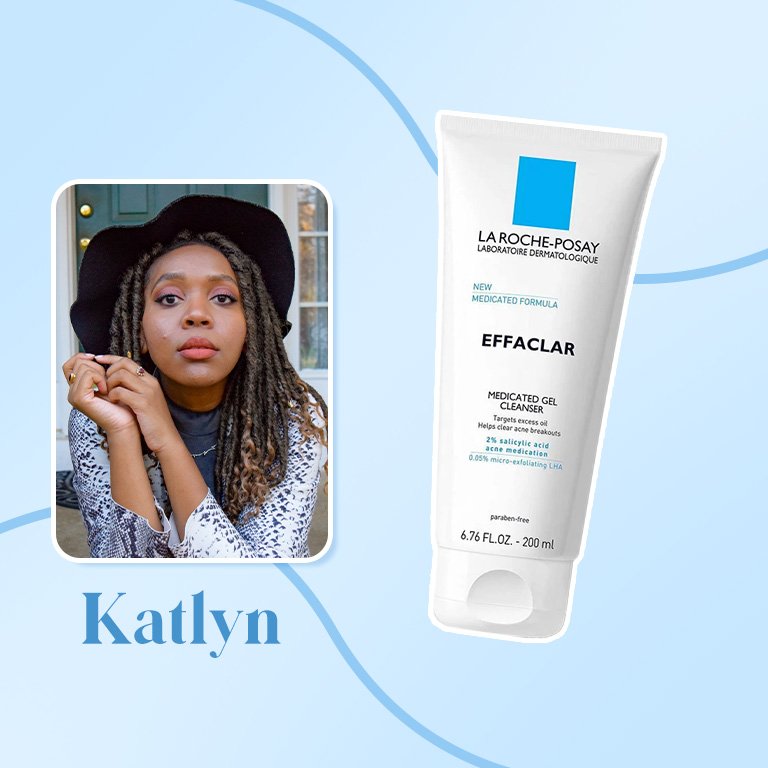 Read more

Back to top