This Is Why You Should Never Wear Makeup to the Gym
March 13, 2020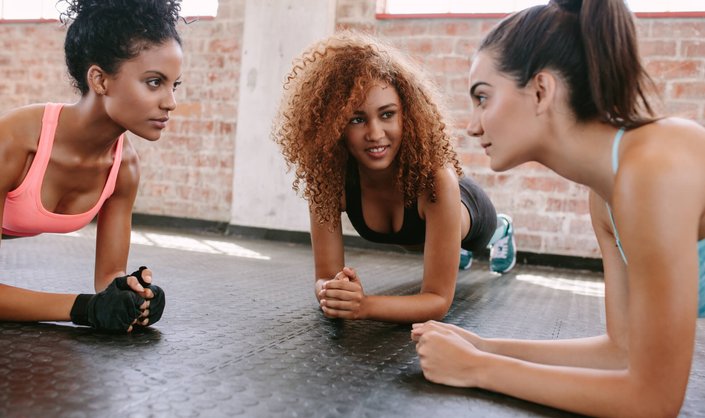 We've all gone to a workout class straight from the office and instead of taking off our makeup before it begins, we just hop right in and pray for the best. And while you may have gotten away zit-free once or twice before, it's not something you want to make a habit of. Removing your makeup before hitting the gym is one of those many skin-care musts, like not wearing makeup to bed and putting on sunscreen every day. Find out why below, plus get an easy pre-workout routine to follow.
Is Wearing Makeup While Working Out Really
That
Bad?
To put it plainly, working out with a full face of makeup can seriously wreak havoc on your skin. When you work out, the sweat mixes with your makeup and impurities from the day, which can cause clogged pores and acne. "To avoid breakouts on the face, it is really important to exercise with no traces of makeup or impurities," says facialist and body-care expert Vanda Serrador. "Instead, start the workout activity with clean, fresh skin." 
Keep reading for a quick and easy pre-workout skin-care routine. 
A Pre-Workout Skin Care Routine
STEP #1: Cleanse Your Skin
If you're short on time but need to get rid of makeup STAT, reach for micellar water. These no-rinse formulas boast gentle round cleansing molecules that efficiently remove impurities on the skin's surface. Soak a cotton pad with a formula, like the Garnier SkinActive Water Rose Micellar Cleansing Water, and sweep it all over your face until all traces of makeup and dirt are wiped away. If you're wearing heavy makeup, feel free to follow up with a makeup wipe, like the La Roche-Posay Effaclar Facial Wipes.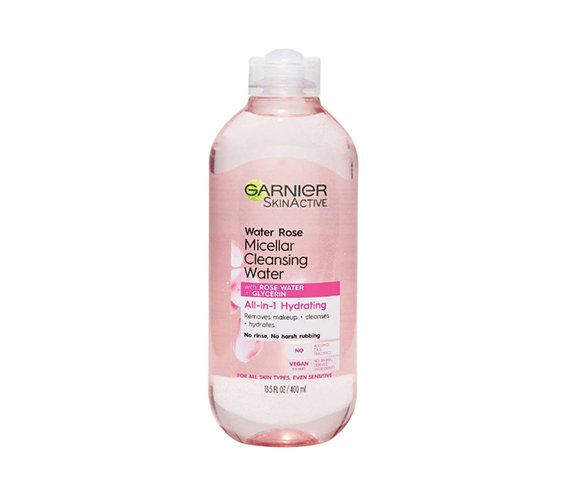 STEP #2: Hydrate With Moisturizer
After cleansing, reach for moisturizer to replenish your skin and leave it feeling soft and smooth. Before a workout, we prefer lightweight formulas that absorb quickly. If your workout takes place outdoors, be sure to apply broad-spectrum SPF 15 or higher to all exposed areas of skin to help shield your skin from the damaging effects of UV ray exposure. The CeraVe AM Facial Moisturizing Lotion with Sunscreen is formulated with broad-spectrum SPF 30, won't clog your pores and has skin-loving ingredients like hyaluronic acid for maximum hydration, ceramides to promote healthy skin and niacinamides to calm inflammation.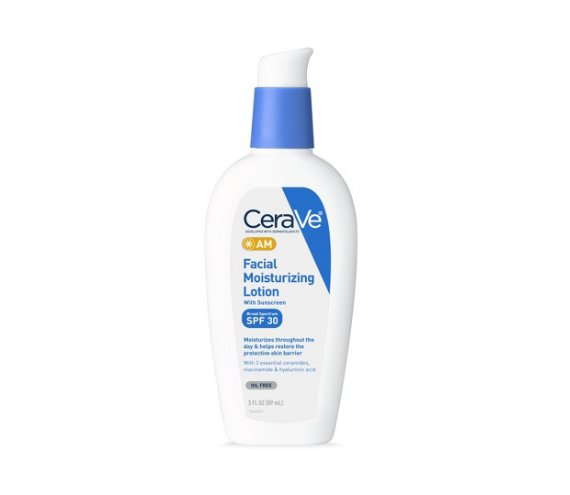 Read More: 
The Best Garnier SkinActive Products on Amazon
5 Banana Face Masks We're Obsessed With
Caffeinated Skin-Care Products That'll Give Your Face a Wake-Up Call
Read more

Back to top