Here Are the Kiehl's Products Our Editors Can't Get Enough Of
August 30, 2023
There are some skincare brands that are just totally iconic and have a plethora of
cult-favorite
products. One of these brands is
Kiehl's
— best known for its apothecary aesthetic and science-backed products since 1851. To celebrate all things Kiehl's, including the brand's
current Family and Friends sale
(everything is 25% off, you can receive a 4-piece free gift with purchases up to $135 or more, and they're even offering BOGO on September 11th through 12th), we asked our editors to share their very favorite skincare products from the brand. Ahead, find the products that always make their carts, and we encourage you to take advantage of the sale ASAP!
Alanna, Managing Editor
Zapping redness and blemishes in their tracks has become my skincare goal this year, and one of the products to help me achieve this goal has been this incredible salicylic acid serum. It's formulated with 2% salicylic acid, 4% niacinamide and 0.2% licorice root to help clarify and clear up congested skin. After applying it onto your pimple, it dries down and blankets the affected area in a liquid-patch form that you can wear as a spot treatment overnight or even during the day under makeup. It;s helped clarify and smooth my uneven skin texture,and I'm simply obsessed!
I've struggled with dark circles for years, which is why I heavily rely on a vitamin C eye cream to brighten my dull under-eye area. This pick from Kiehl's is my favorite because it's potent in ingredients yet gentle in consistency, making it the perfect combination to visibly reduce dark circles and keep the area looking soft and refreshed. My dark circles absolutely drink this formula up, and since I've been using it, I've seen a noticeable difference (read: improvement!) in their tone.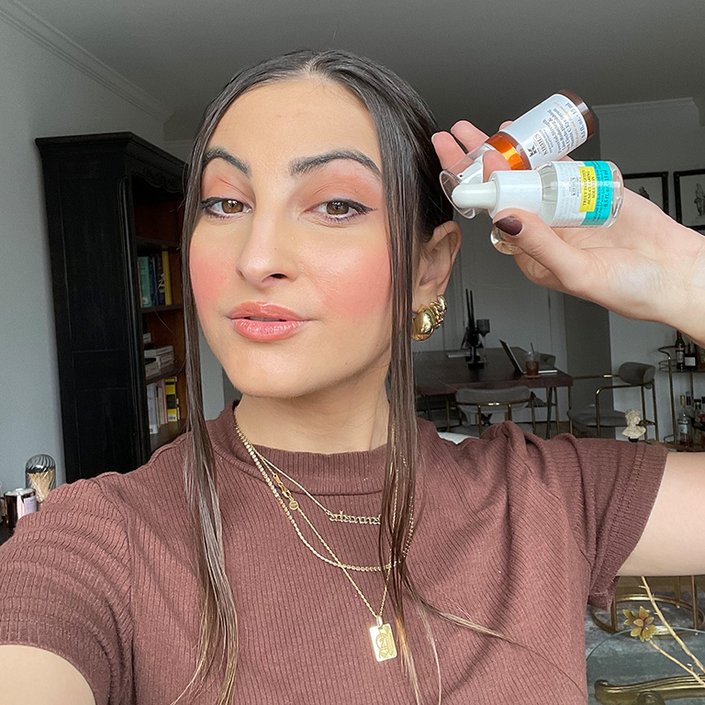 Ariel, Editor
Despite having an overflowing collection of beauty products, I'm a minimalist at heart — I know it's what's best for my dry, sensitive skin. A gentle cleanser is at the top of my list of skincare must-haves, and this one checks all the boxes. The creamy, fragrance-free formula helps clear my skin of makeup and debris without leaving my face dry or tight. It's pH-balanced to help support my skin's moisture barrier, and I love that it's packed with hydrating ingredients like squalane, avocado oil and glycerin. When I'm going on a trip, I always make sure to stash a travel-size version of this cleanser in my makeup bag.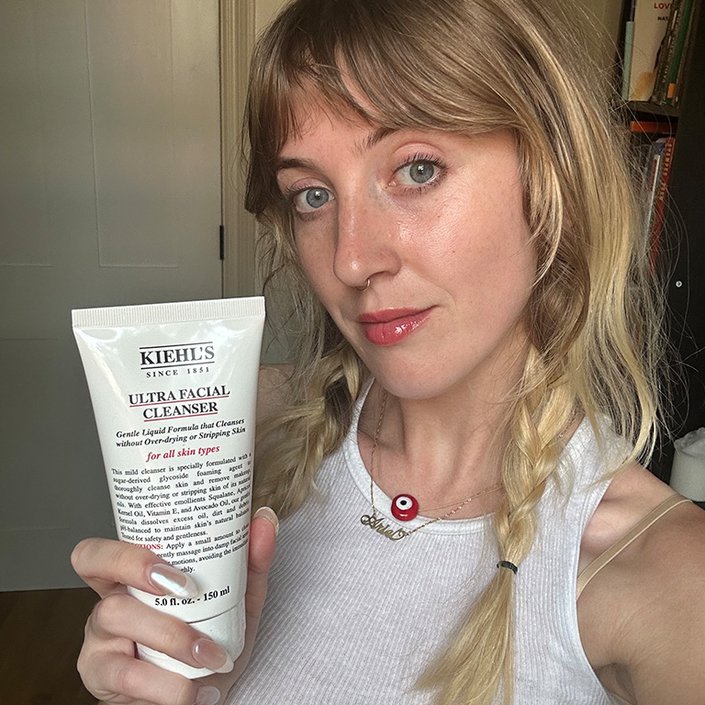 Jordan, Associate Editor
Full disclosure: When it comes to moisturizers, I can be a tad picky. I have combination skin that is prone to occasional blemishes, but also gets patches of visibly dry, flaky skin, so I need a super hydrating face cream that won't trigger breakouts. The classic Kiehl's Ultra Facial Cream is one of my consistent faves. Formulated with squalane to protect the skin's moisture barrier, it somehow manages to feel both rich and lightweight at the same time, with a refreshing, fast-absorbing texture. Most importantly, it actually keeps my skin feeling hydrated, soft and supple for the entire day — unlike some moisturizers that leave my skin feeling dried out again after a couple of hours.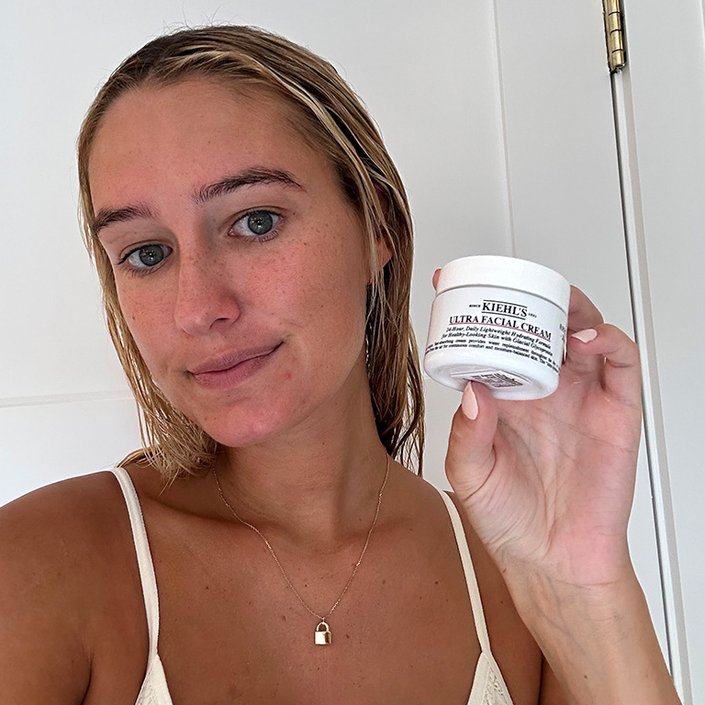 Reece, Associate Editor
I have dry skin, so never will I ever do my skincare routine without some type of hyaluronic acid serum. This one is my new favorite: It's lightweight, plumping and layers well with my other skincare products and makeup. The viscous texture is quick to absorb and it never feels heavy or greasy on my skin. Since introducing it to my routine, I've noticed that my skin looks and feels more hydrated and I have a noticeable glow. As someone who has fought dull, dry skin their entire life, this is a major score. Naturally, this hydrating serum has solidified its spot in my morning and nighttime skincare routines. If this serum is any indication of the rest of the Kiehl's Ultra Pure High-Potency serum lineup, I can't wait to get my hands on the Ultra Pure High-Potency 5.0% Niacinamide Serum next.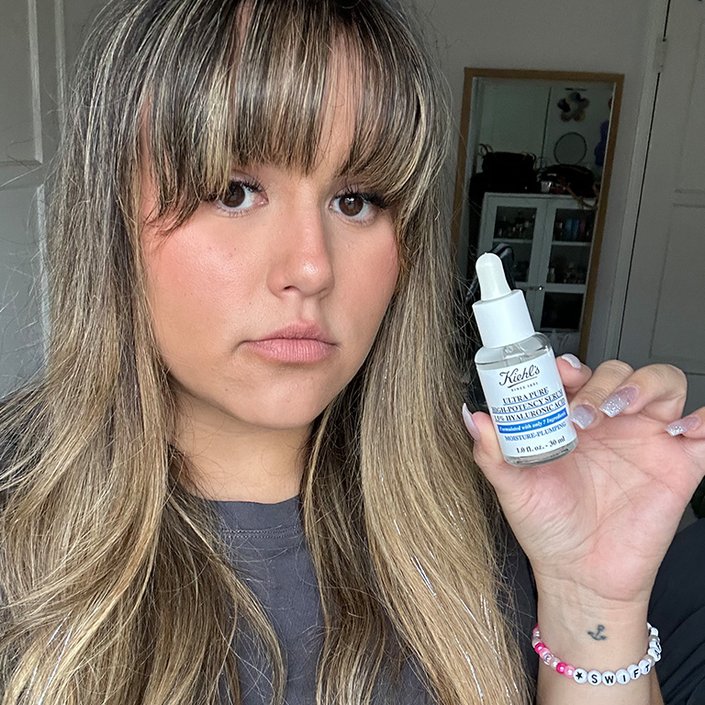 Kat, Social Media Editor
As I'm getting older, I'm realizing how important it is to start an anti-aging routine and to do that, I've started incorporating retinol into my regimen. One that's really changed the game for me has been the Kiehl's Micro-Dose Anti-Aging Retinol Serum with Ceramides and Peptide. In the past, I've been hesitant to start using retinol because of the ingredient's potential for skin purging and irritation. What's different about this one is the fact that while it's formulated with pure retinol, it's in a daily-strength micro-dose formula that promotes skin surface turnover while still being gentle enough for
first-time users
. It's a lightweight cream that applies like a dream and absorbs quickly into my skin. My skin looks and feels smoother, so it's definitely a product that I'm going to keep in rotation for a while!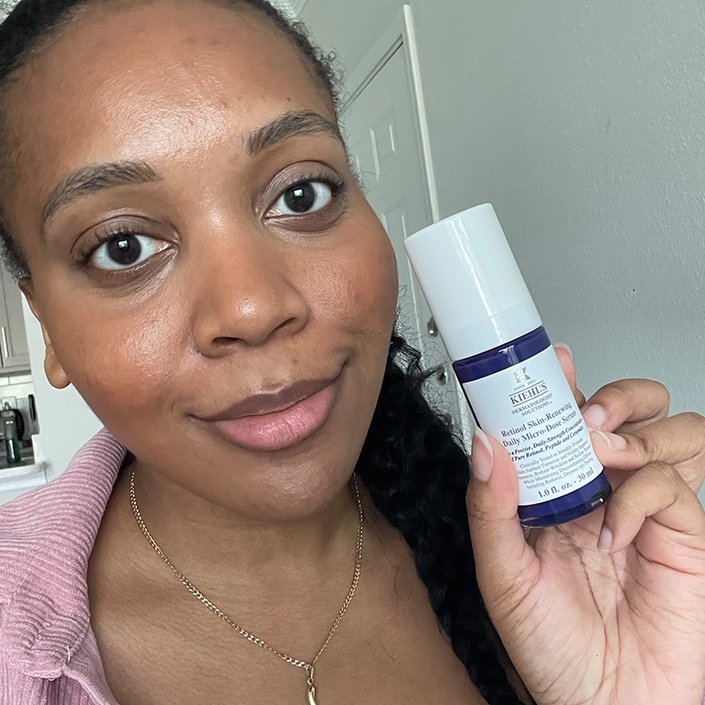 Read more

Back to top