These Are the Beauty Products You Should Use, Based on Your Zodiac Sign
December 13, 2018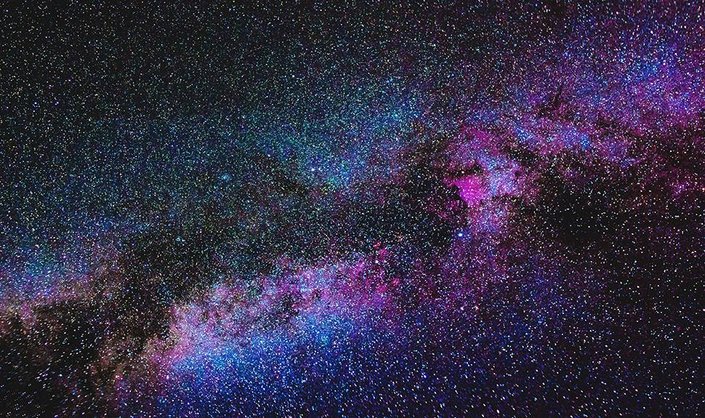 We'd like to think that the majority of people choose skin care products based on a number of different qualities, such as efficacy, texture, quantity, and price point. While this checklist is certainly useful when it comes to a beauty investment, why not let your astrological sign steer you in the right direction? Ahead, we're sharing our picks of the best skin care products—from the L'Oreal portfolio of brands—to use this month based on your zodiac sign.  Whether you're a fiery Aries or creative Pisces, these skin care products were practically written in the stars for you.
ARIES
Aries, don't even fight us on this one. As a fire sign, it's easier for you to get worked up, which means you could likely benefit from a cooling skin care product that can help bring home the zen. What better way to kick up your feet and relax than with a face mask? For cooling comfort, reach for Kiehl's Calendula & Aloe Soothing Hydration Mask. This gel mask—with calendula flowers and aloe vera—can instantly hydrate and soothe skin. This mask is the perfect way to cool down if you're feeling a little too fiery, Aries. 
Kiehl's Calendula & Aloe Soothing Hydration Mask, $45 MSRP 
TAURUS

 
Two things a Taurus adores is relaxation and luxury. Our recommendation for a face mask that's as luxurious as you are? The Giorgio Armani Cerma Nera Extrema Terra Pantelleria. This face mask—with kaolin clay, mineral powders, and Barbary fig flower—can help leave skin feeling soft and looking mattified. So light a candle, pick up your favorite book and lather on this face mask—we know that's what your ideal night looks like anyway.
Giorgio Armani Crema Nera Extrema Terra Pantelleria, $125 MSRP
GEMINI
While Gemini's are known for many qualities such as their wit, creativity and ability to keep a group entertained, they are also notorious for having a split personality. This doesn't necessarily have to be a bad thing. After all, there are two sides to every story. There can even be two sides to skin care products! This is why we're vouching for AcneFree's Kaolin Clay Detox Mask with Charcoal. It can function as either a mask or a scrub in your skin care routine, depending on your mood. If you're looking for a product that gets you, Gemini, reach for this double duty product.
AcneFree Kaolin Clay Detox Mask with Charcoal, $7.99 MSRP
CANCER
Cancers are one of the kindest signs in the zodiac. A sweet sign calls for a sweet product, so we're recommending that you pick up Carol's Daughter Almond Cookie Dry Oil Body Spray. This body spray will nourish your skin while leaving a soft, warm aroma lingering in the air. You'll be smelling as sweet as we all know you are.
Carol's Daughter Almond Cookie Dry Oil Body Spray, $12 MSRP 
LEO

 
A Leo's aura attracts plenty of attention, but it's always great to have a product that can illuminate your beauty. Our product pick for you is a Kiehl's Glow Formula Skin Hydrator, a glow-boosting moisturizer formulated with pomegranate extract. The lightweight moisturizer can be worn underneath makeup or on its own, and can help enhance your skin's natural radiance. 
Kiehl's Glow Formula Skin Hydrator, $38 MSRP 
VIRGO

 
Virgos are known for being hard-workers, and sometimes don't how when to stop overextending themselves. If you have been working yourself to the bone, and losing sleep because of it, we recommend an anti-fatigue eye cream. While nothing can replace the lack of sleep in your schedule, this eye cream can help reduce the appearance of dark circles and puffiness so you can appear more rested—even if you're really not.
L'Oréal Paris Eye Renewal Eye Cream, $24.99 MSRP
LIBRA
Libras are known for being a bit indecisive. If you can only buy one skin care product, what would you pick? A day cream? A night cream? A face mask? What if we made this decision a lot easier for you and told you that there's a product that encompasses all three? You're in luck, Libra. The Garnier SkinActive Soothing 3-in-1 Face Moisturizer with Rose Water works to hydrate your skin as a day moisturizer, night moisturizer and face mask. Your skin will be left feeling perfectly soft and you can sleep better at night knowing there's one less decision for you to make.
Garnier SkinActive Soothing 3-in1 Face Moisturizer with Rose Water, $11.99 MSRP
SCORPIO
Scorpios tend to be a bit emotionally intense beneath the surface. So for you intense and serious Scorpios, we're recommending a powerful skin care ingredient: retinol. Retinol is an anti-aging powerhouse ingredient and can help reduce the appearance of signs of aging, discoloration, and even acne. That said, retinol can be quite strong and cause sun sensitivity, so it's important to only use it at night, pair it with a moisturizer to ward off dryness, and apply broad-spectrum sunscreen during daytime hours. Also, start slow with a lower concentration and work your way up with time as your skin builds up a tolerance.
SkinCeuticals Retinol 0.5, $70 MSRP 
SAGITTARIUS
A Sagittarius is typically always up for an adventure and something spontaneous. They'll shy away from anyone who will dampen their mood. When it comes to your skin, few things can ruin a good skin day quite like dead skin cells piled up on the surface. To help slough away dead cells and reveal brighter, softer skin, reach for an exfoliator. We're recommending Clarisonic's Mia Smart paired with their new Sonic Exfoliator brush head. Your skin will be looking baby smooth and ready to tackle the day, or your next adventure rather.
Clarisonic Sonic Exfoliator, $39 MSRP
CAPRICORN
Capricorns tend to find quality products for bargain prices. Get the most bang for your buck with the CeraVe Moisturizing Cream. This moisturizer works wonders at hydrating dry and flaky skin at a wallet-friendly price point.
CeraVe Moisturizing Cream, $15 MSRP
AQUARIUS
Aquarius, you're a risk taker, willing to try what others may not be. That's why we're recommending a charcoal peel-off mask for your routine. The Garnier SkinActive Charcoal Peel-Off Mask can help detox your skin and reduce the look of enlarged pores. 
Garnier SkinActive Charcoal Peel-Off Mask, $7 MSRP
PISCES
Pisces are creative. They love to find new ways to express their creativity, and that's why our skin care recommendation for them is not one you can find in stores but rather can be made at home. We're giving you step-by-step instructions on how to make your very own rose water face mist, here! Fun, creative project plus hydrated skin? Sounds like a win-win for you Pisces.
Read more

Back to top