Your Guide to Facial Exfoliation
December 20, 2021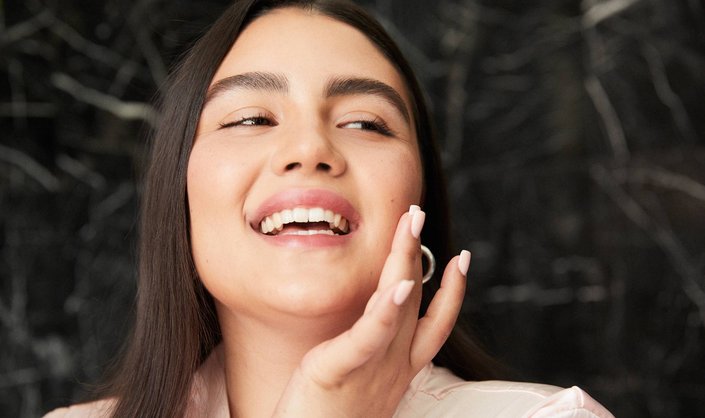 Exfoliating is the key to soft, supple and smooth skin. The process of sloughing away dead skin cells is also beneficial because it helps the skincare products you apply afterwards absorb better so you can really reap those benefits. However, exfoliating too much or the wrong way can have negative effects. Ahead, learn how to exfoliate the right way to achieve an even, silky finish. 
What Is Facial Exfoliation?
Facial exfoliation involves either chemically breaking down or physically removing dead skin cell buildup from the surface of your skin. In doing so, it can improve the appearance and texture of the skin. Exfoliating can also help prep the skin for additional skincare products.
The Difference Between Chemical and. Physical Exfoliation
Technically, they both remove dead surface skin cells, but they accomplish this in different ways. Physical (manual) exfoliation involves sloughing off these dead skin cells with a scrub that contains grains, salts, sugars or other materials that buff the skin. Chemical exfoliation, on the other hand, involves removing dead surface cells with the use of chemicals or acids. Although the name can be quite intimidating, chemical exfoliators can sometimes be gentler on your skin than face scrubs. Chemical exfoliants are divided into two groups: AHAs and BHAs.
What Are AHAs?
AHAs, or alpha-hydroxy acids, are water-soluble and include acids like glycolic acid, which is derived from sugar cane, citric acid, which is derived from citrus and lactic acid, which is derived from milk. AHA's are known to better improve texture and pigmentation. 
What Are BHAs?
BHAs, or beta-hydroxy acids, are oil-soluble. The most well-known BHA is salicylic acid. According to the FDA, both AHAs and BHAs can help improve the appearance of skin texture and tone with continued use over time but BHAs are more frequently used to target acne. 
How Often Can I Exfoliate?
It's typically recommended to exfoliate two to three times a week, depending on your skin type and the type of facial exfoliation that you use. If you're new to the practice, you may want to start by exfoliating the skin once a week and work your way up. For more on how often you should exfoliate your skin, click here.
How to Exfoliate
STEP 1: Exfoliate Your Skin
Exfoliate after cleansing. No matter which type of exfoliator you pick — physical or chemical —, you'll want to use it in a gentle, upward circular motion and follow the instructions on the product. Keep reading to see which products we recommend for facial exfoliation. 
STEP 2: Moisturize Your Skin
After you've exfoliated, it's hydration time. Reach for a moisturizer formulated for your skin type and gently massage it onto your complexion in upward circular motions until evenly distributed. This helps to provide hydration to the surface of your skin after cleansing and exfoliating. 
STEP 3: Protect Your Skin
While exfoliating your skin can reveal new, more radiant-looking skin that was hiding underneath  buildup, those new cells can be sensitive to sunlight. This is why it's so important to be diligent about applying and reapplying sunscreen with a broad-spectrum formula. If daily SPF use isn't already a habit, it's time to make it one. To take your sun protection a step further, wear protective clothing prior to heading outdoors and seek shade when possible.
Our Favorite Exfoliating Skincare Products to Try Now
This brightening scrub-cleanser hybrid uses both chemical and physical exfoliators to slough off dead skin cells to boost  radiance. It also helps improve the appearance of fine lines, wrinkles and impurities.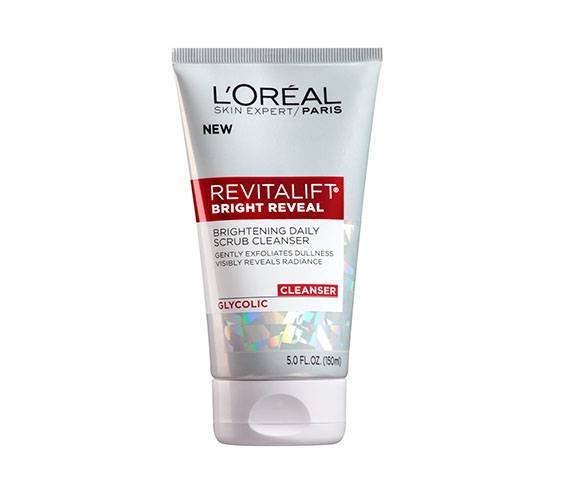 Infused with charcoal, this gel exfoliator with salicylic acid and microbeads deeply cleanses, tightens pores and smooths skin. The formula helps reduce imperfections and the appearance and formation of blackheads. In just one week, you'll notice minimized pores and a clearer complexion.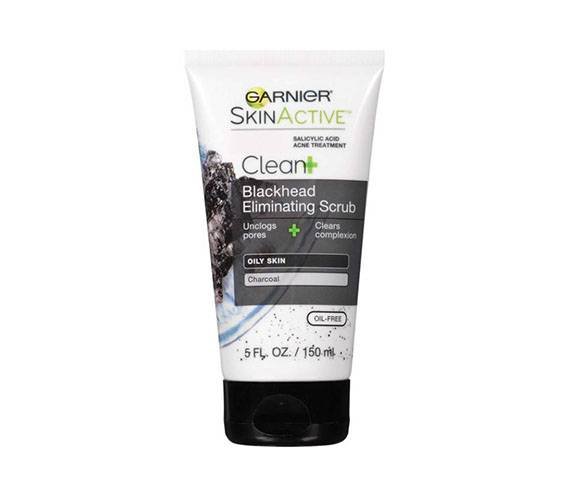 For a luxe scrub, opt for this sugar formula. It works to exfoliate and plump the skin, leaving you with a radiant and smooth complexion. Not to mention, it also helps even out skin tone and will give you the ultimate glow.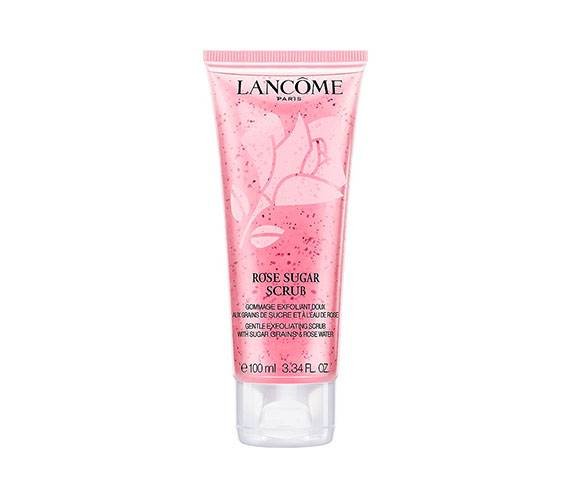 This serum has 10% glycolic acid to minimize the appearance of the pores and smooth skin, while  hyaluronic acid hydrates and promotes a more supple feel.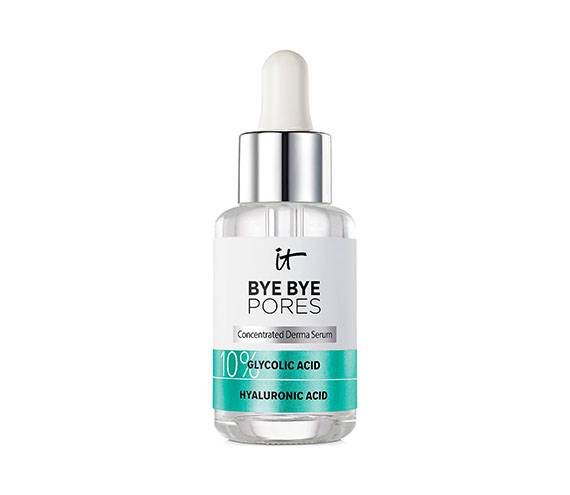 This cleanser contains 4% alpha-hydroxy-acids, hibiscus flowers and fermented grapes to help remove build-up and decongest skin. The formula is also non-stripping so it won't make you feel dried out.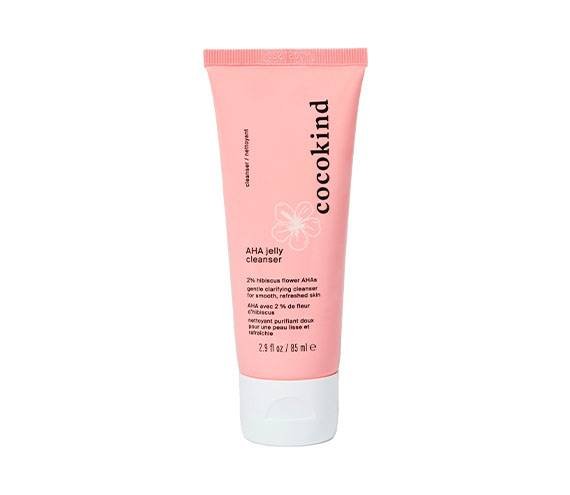 Smooth out your skin with this super refreshing scrub made with AHAs, lemon peel and sugar. It's suitable for all skin types and helps reduce the appearance of fine lines, wrinkles, uneven tone and texture.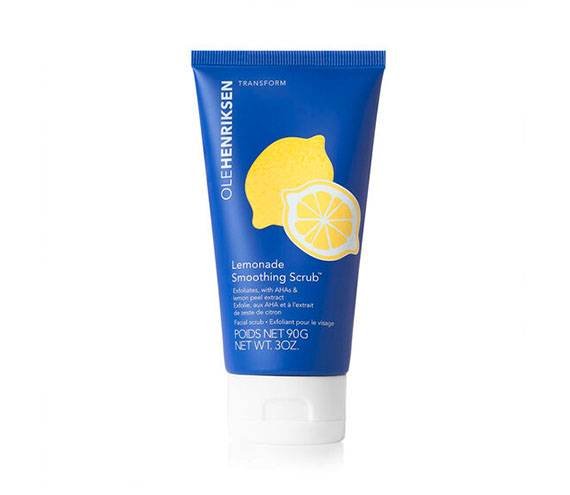 Photo: Chaunte Vaughn
Read More:
11 Hydrating Products Our Editors Love
How to Keep Your Pillow From Absorbing Skincare Products Overnight
Read more

Back to top