What Are Blind Pimples and Why Do They Hurt So Bad?
August 15, 2023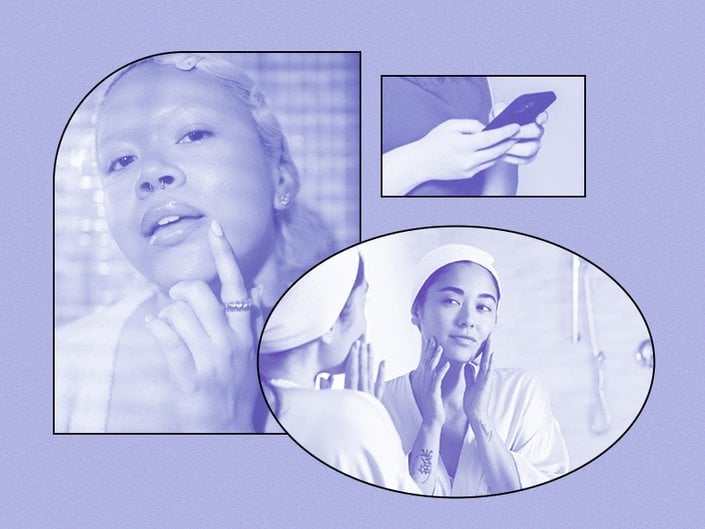 Have you ever experienced a pimple that wasn't yet visible on your skin, but you knew was there because it hurt so badly? These painful blemishes are commonly known as blind pimples because they live underneath your skin, making them tricky to address. We tapped board-certified dermatologists Dr. Joshua Zeichner, Dr. Marisa Garshick and Dr. Brendan Camp to give us the full lowdown on what these pimples are, why they can be so uncomfortable and the skincare products that can help prevent and get rid of them.
What Is a Blind Pimple?
Blind pimples are a type of cystic acne that have no connection to the skin's surface. They are cysts that live deep beneath the surface of the skin and are filled with oil. "Deep, underground pimples tend to hurt because of inflammation under the skin," says Dr. Zeichner. In some cases these pimples may come to the surface and develop into a pustule (a small bump filled with pus), but often they don't come to a head. "Unlike a whitehead, blackhead, or pustule, blind
pimples typically have a smooth surface because the inflammation is located deeper in the skin," adds Dr. Camp. Generally speaking, "the larger the pimple, the more inflammation and the more tender it will be," says Dr. Zeichner.

These pimples can appear on the face, but it's not uncommon for them to show up on other parts of the body, like your chest or back. Some people are genetically predisposed to developing these kinds of breakouts. Dr. Zeichner says, "If you have a close relative with cystic acne, then you are more likely to develop it yourself."
What Causes Blind Pimples?
"Blind pimples are a form of inflammatory acne," says Dr. Camp. Like other kinds of breakouts, blind pimples are caused by factors such as bacteria, oil production, clogged pores, and
Inflammation. "Some blind pimples, especially those present in the lower third of the face, may also have a hormonal trigger," says Dr. Garshick.
What Are the Stages of a Blind Pimple?
"A blind pimple may start as a small bump that you can feel under the skin, and it might even be tender to touch. Redness and swelling develop around the pimple, and it may eventually come to a head and erupt or drain," explains Dr. Camp. "Other times, it flattens without draining." Adds Dr. Garshick, "They tend to be deep and stubborn, and it may take some time for them to go away." While both experts caution against picking, popping or squeezing any kind of pimple, you should be especially careful when touching blind pimples. Blind pimples are already more prone to leaving behind discoloration or hyperpigmentation marks after they're resolved, but picking at them "will just cause more inflammation and redness to occur and make the spot more visible at the surface," per Dr. Garshick.
Also, Dr. Zeichner notes, "The larger the pimple, the more likely it is to cause a mark, so be sure to treat the pimple early so it will be less likely to leave behind a scar."
How to Get Rid of Blind Pimples
Try Over-the-Counter Acne-Fighting Products
At home, Dr. Zeichner recommends applying skincare products formulated with salicylic acid, benzoyl peroxide and 1% hydrocortisone cream. "Salicylic acid is a beta hydroxy acid that helps remove excess oil and dead skin cells to dry out the pimple. Benzoyl peroxide addresses levels of acne-causing bacteria to help reduce inflammation and hydrocortisone cream is like a fire extinguisher that could help with skin inflammation to reduce the size and discomfort of the pimple itself," he explains. Regularly incorporating these ingredients into your skincare routine using a product like the CeraVe Acne Foaming Cream Wash, which contains 10% benzoyl peroxide, is a great way to help address existing blind pimples and prevent new ones from forming.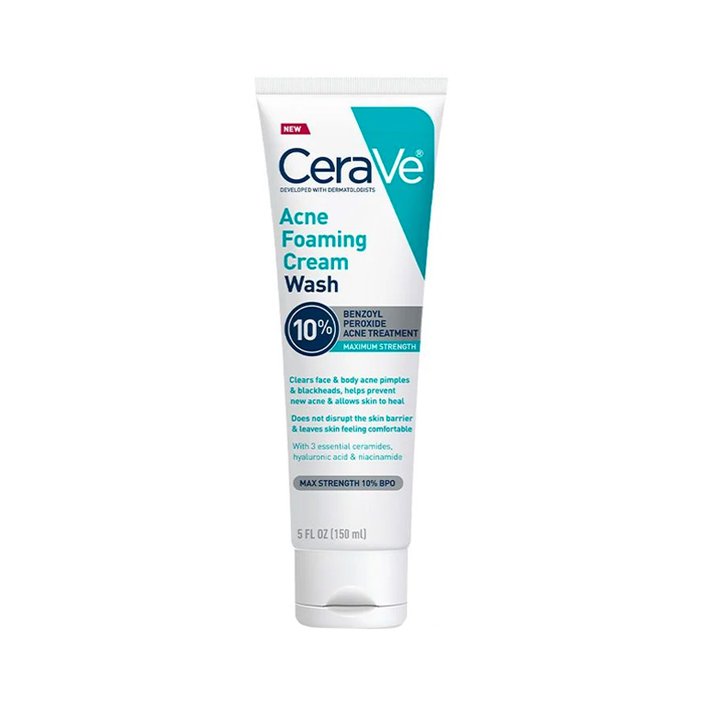 Visit a Dermatologist
Because deep, cystic breakouts, including blind pimples, are sometimes caused by hormonal fluctuations, "it may be important to see a board-certified dermatologist to determine if any treatments should be considered that address a hormonal component, such as birth control pills or spironolactone," says Dr. Garshick. Dr. Camp also tells us that board-certified professionals can administer in-office corticosteroid injections "to quickly reduce the redness, swelling, and
pain associated with a blind pimple."
Apply a Compress
"While topical treatments may help to prevent blind pimples from developing, because these breakouts tend to be deeper to the surface, using a spot treatment may not be as effective on a blind pimple," cautions Dr. Garshick. "It is important to avoid popping or squeezing, though applying warm or cold compresses may help."
Wait it Out
Obviously, nobody wants to be patient when there's a pimple budding on their face — especially if it's as painful as a blind pimple can be. But, as we said above, popping or picking at the area will only make the spot more inflamed and it can lead to scarring. "If over-the-counter treatments are not helping, it is recommended to see a board-certified dermatologist for an evaluation and to discuss a treatment plan," Dr. Camp confirms.
How to Prevent Blind Pimples
Use Acne-Fighting Ingredients
"As with other forms of acne, preventing breakouts using acne-fighting ingredients like retinoids, salicylic acid, and benzoyl peroxide can help to prevent blind pimples from forming," says Dr. Garshick. The Kiehl's Truly Targeted Acne-Clearing Pimple Patch with Salicylic Acid, which combines salicylic acid, niacinamide and licorice root, is specifically formulated to help calm the look of redness, decrease the size of pimples and fade dark marks left behind by breakouts.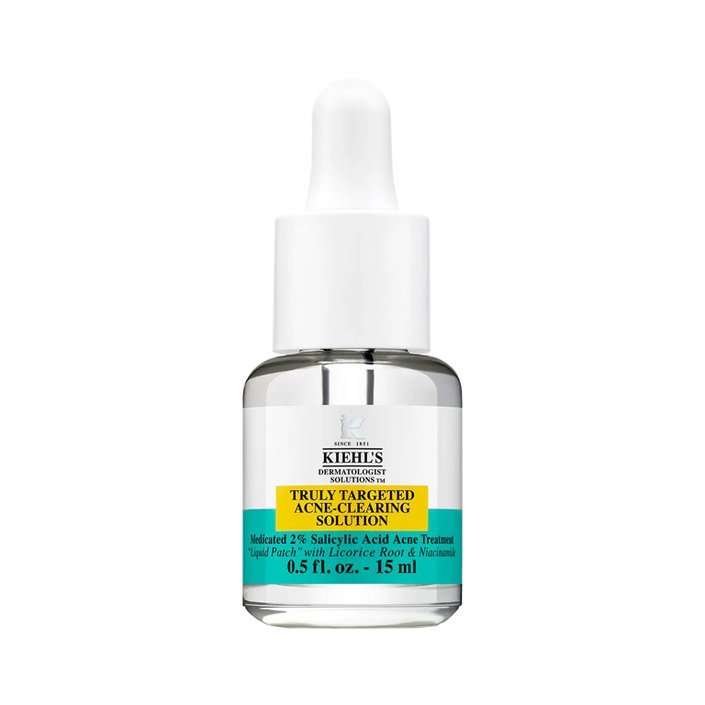 Look for Non-Comedogenic Skincare Products
Because clogged pores are a common cause of pimples, it's important to look for products that are listed as "non-comedogenic" on the label. Non-comedogenic skincare products are specifically formulated to not cause excess oil or dead skin buildup in your pores; they also tend to be more lightweight and less shiny-looking than their comedogenic counterparts. We love the newly reformulated Youth to the People Superfood Air-Whip Moisture Cream, which has a light-as-air feel that plumps and hydrates without clogging pores.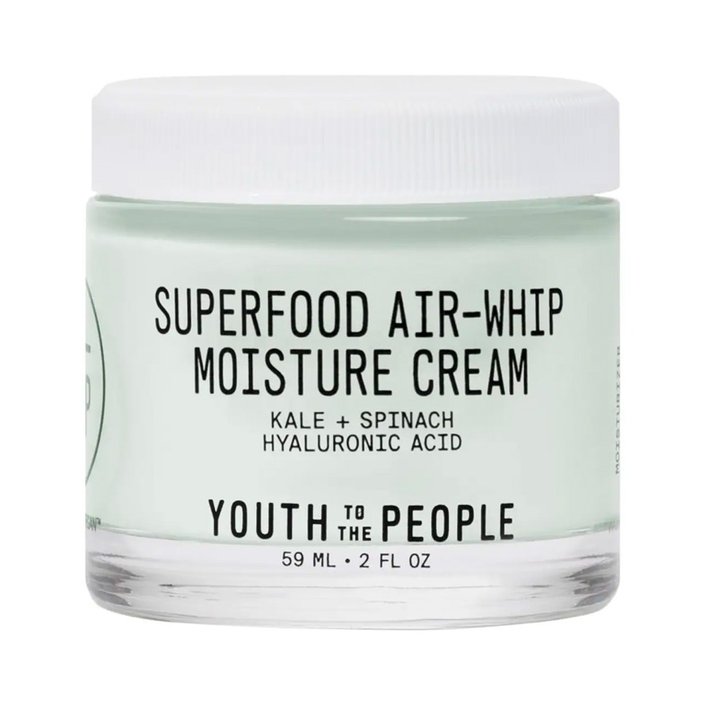 Maintain a Regular Skincare Routine
Consistency is key with any skincare routine, no matter your skin type. Here, our editors broke down a simple skincare routine for acne-prone skin, complete with dermatologist tips and product suggestions that you can primarily find in drugstores.
The Best Products for Addressing Pimples
Below, find more products we love for achieving clearer skin and unclogged pores.
This serum combines two potent resurfacing ingredients — a retinoid and an alpha-hydroxy acid — into one powerhouse product. Ideal for oily and blemish-prone skin, it works overtime to help improve the look of large pores, skin clarity and overall texture and tone. Plus, it does so without drying out your skin or causing flakiness.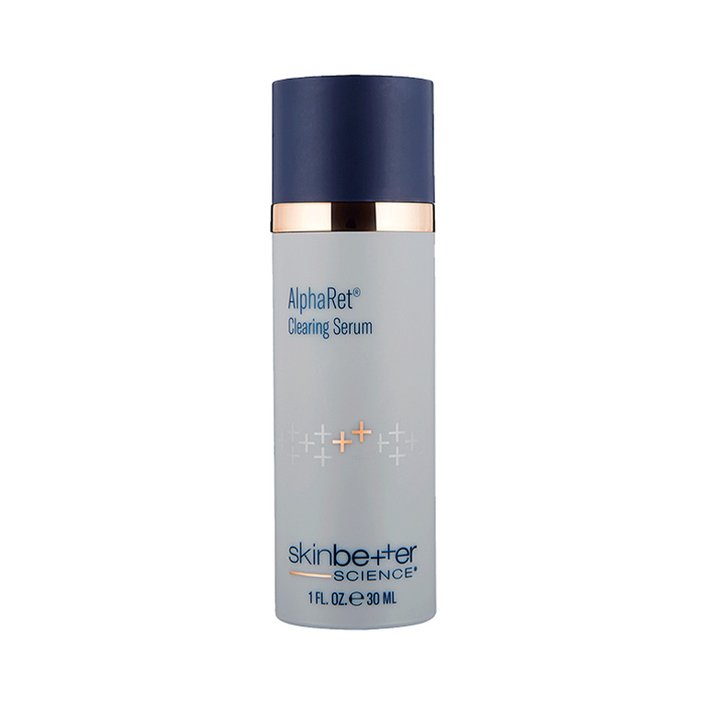 This lightweight water-based cream has a gel-like consistency that will leave skin feeling balanced and smooth. Formulated with azelaic acid, hyaluronic acid and licorice root, it helps to minimize the look of redness, smooth texture and address large pores.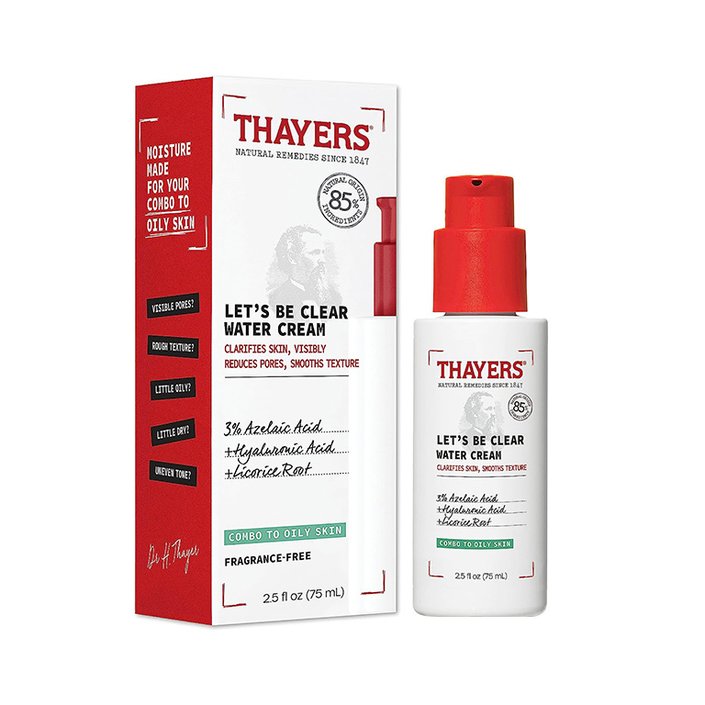 Cleansing is crucial to any skincare routine, but if you're prone to clogged pores, it's especially important to look for a formula that will help clear debris and excess oil. This salicylic acid-infused formula fits the bill, boasting a gentle yet yet effective formula that helps target blemishes, clogged pores and blackheads. It also helps to reduce the look of redness and supports the skin's moisture barrier.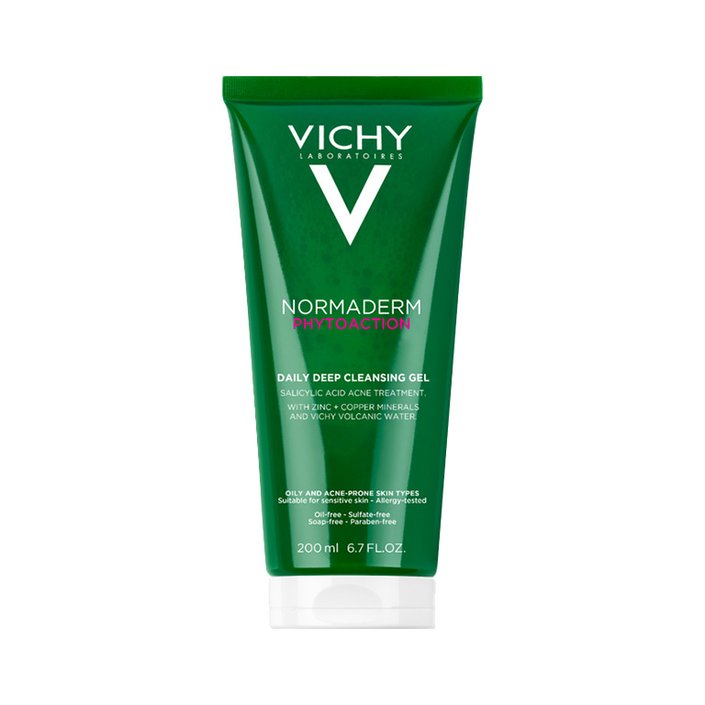 If you're struggling with body acne and the post-blemish marks it tends to leave behind, reach for this body mist from Topicals. Made with tranexamic acid, kojic acid and niacinamide, it helps to fade the look of dark marks, minimizes the look of discoloration and helps address uneven texture. Reviewers call the spray-on format "super easy and convenient" for targeting hard-to-reach spots like the back, shoulders and underarms.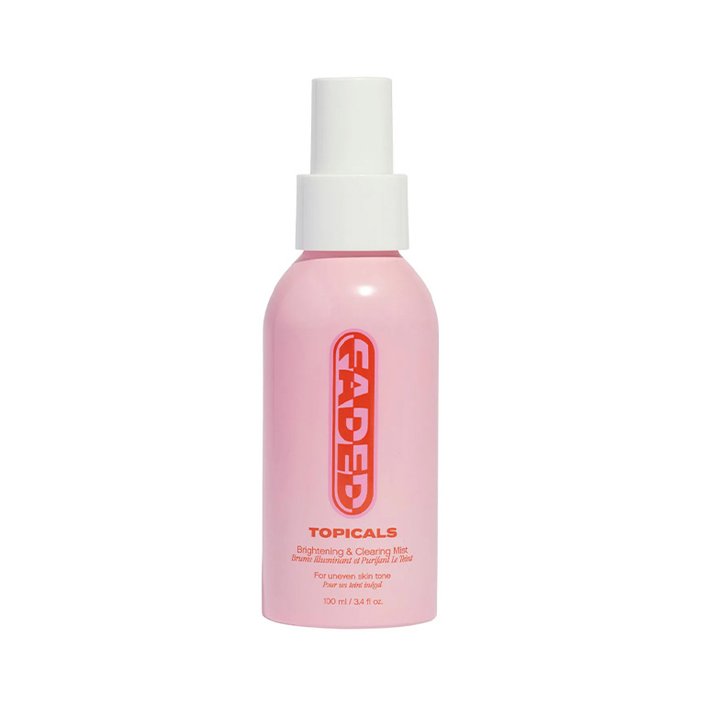 Putting on a face mask is one of our favorite ways to unwind, especially if it's a clarifying clay mask like this pick. Inside, you'll find mineral-rich volcanic ash, antioxidant ashwagandha and hydrating, ethically sourced honey. With each use, the mask helps to visibly clarify skin, unclog pores and exfoliate. It's best for oily, combination and blemish-prone skin types.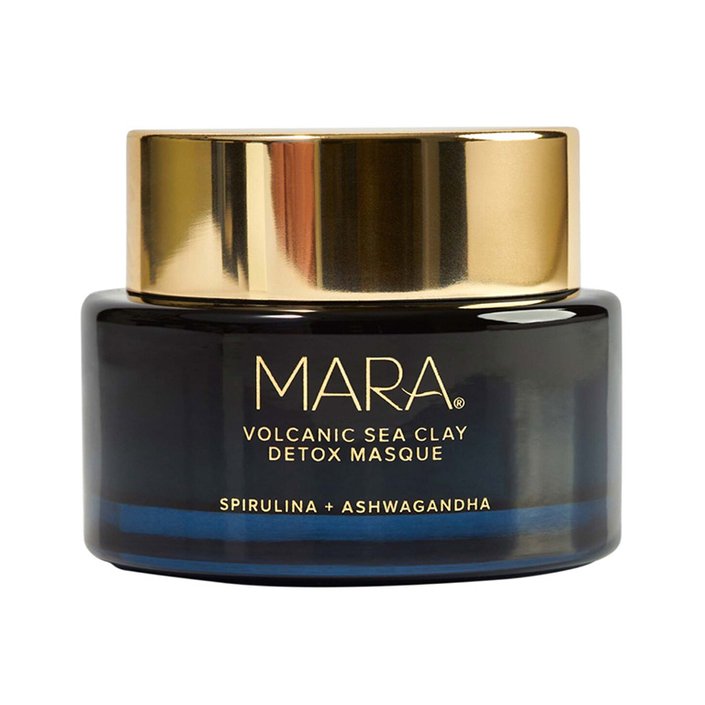 Read more

Back to top