Why You Need Vitamin C and Retinol in Your Anti-Aging Routine
September 18, 2023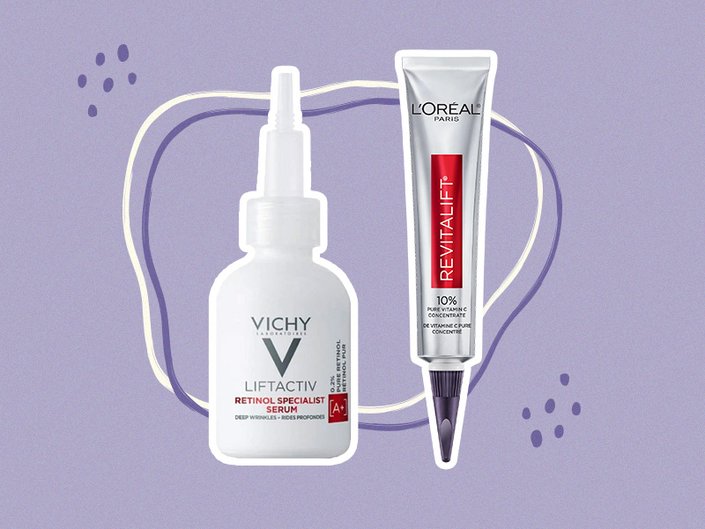 Benefits of Vitamin C
L-ascorbic acid, or pure vitamin C, is a powerful antioxidant that helps neutralize free radicals. Triggered by various environmental factors such as pollution, smoke and UV rays, free radicals can break down your skin's collagen and cause visible signs of aging to appear — this can include wrinkles, fine lines, dark spots, dry patches and more. In fact, vitamin C is the only antioxidant proven to stimulate the synthesis of collagen and minimize fine lines and wrinkles, according to the Cleveland Clinic. It also helps address hyperpigmentation and dark spots, and with continued application results in a brighter complexion.
Benefits of Retinol
Retinol is considered the gold standard of anti-aging ingredients. A derivative of vitamin A, retinol naturally occurs in the skin and is proven to improve the look of fine lines, wrinkles, skin texture, tone and even acne. Unfortunately, your naturally-occurring stores of retinol deplete over time. "By replenishing the skin with vitamin A, lines can be minimized, as it helps build collagen and elastin," says Dr. Dendy Engelman, a board-certified dermatologist and Skincare.com expert. Because retinol is quite powerful, most experts recommend starting with a low concentration of the ingredient and minimal frequency of use to help build up your skin's tolerance to it. Start by using retinol once or twice a week at night, and gradually increase the frequency as needed to every other night, or every night as tolerated.
How to Use Vitamin C and Retinol in Your Routine
First, you'll need to select your products. For vitamin C, dermatologists suggest opting for a high-quality serum with stabilized concentrations of the ingredient. The serum should also come in a dark bottle, as vitamin C can become less effective with exposure to light. One of our current favorites is the CeraVe Skin Renewing Vitamin C Serum, which contains a combination of 10% pure vitamin C, hyaluronic acid and ceramides, that works together to brighten and hydrate the skin. Another option we love is the L'Oréal Paris Revitalift 10% Pure Vitamin C Serum, which helps to brighten and smooth all skin types.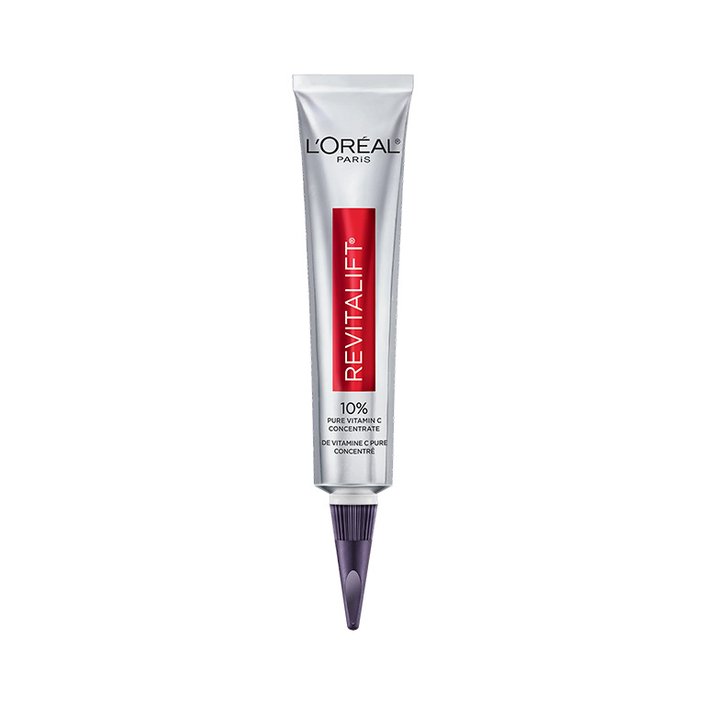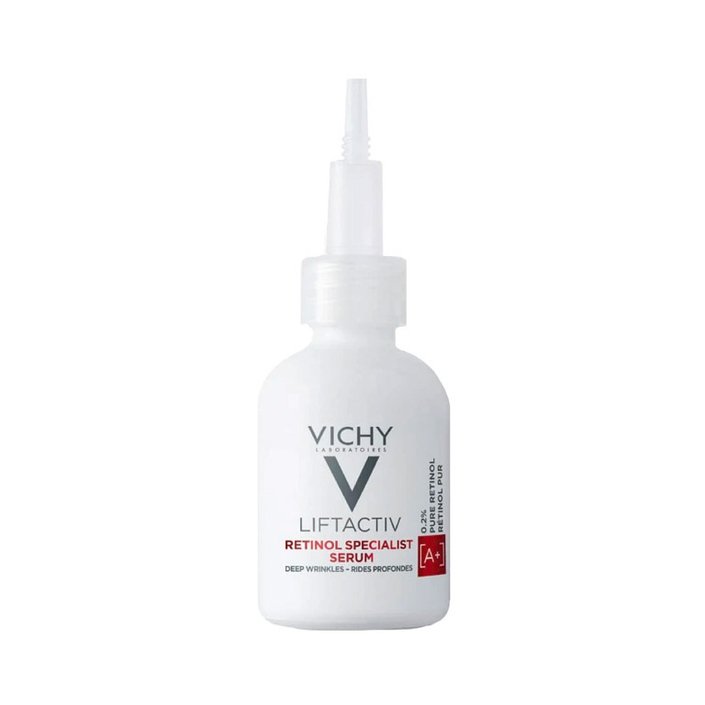 Vitamin C serums are typically recommended for morning use with sunscreen when its UV ray- and free radical-fighting benefits can be most effective. Retinol, on the other hand, is an ingredient that should be applied at night, as it can cause skin sensitivity to sunlight. That being said, pairing the two together can be beneficial. "Cocktailing these two ingredients together does make sense," says Dr. Engelman. In fact, vitamin C can help stabilize retinol and allow it to work more effectively against your aging skin concerns.
However, because retinol and vitamin C are both potent, we recommend combining the two only after your skin is used to them and always with sunscreen during the day. If you have sensitive skin or experience irritation after application, stagger use of the ingredients.
Read more

Back to top