This Cute Humidifier Has Been a Game-Changer for My Dry Skin
February 26, 2021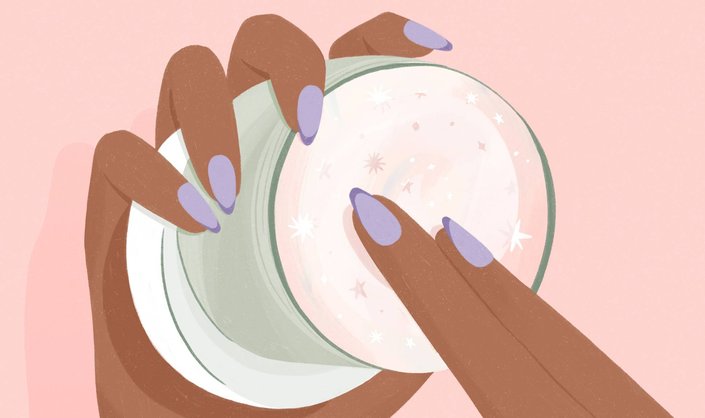 Among beauty editors and skin-care aficionados, humidifiers are considered a sort of secret weapon against dry, dehydrated skin. By creating a humid environment, humidifiers can prevent moisture loss and support the skin barrier. Recently, when dealing with rough, flaky skin due to the winter weather, indoor heating and retinol — a recipe for dryness — I decided to try using a humidifier for myself.
I settled on the Canopy humidifier because it's dermatologist-recommended. Dr. Dendy Engelman, a board-certified dermatologist based in New York City and Skincare.com expert, is a fan for the machine's no-mist technology and bacteria-killing UV light sensors. Not to mention, it's compact and looks cute on my desk. 
Here, I'm sharing my personal experience with Canopy, plus more on how humidifiers can benefit skin, according to Dr. Engelman. 
The Skin Benefits of Using a Humidifier
In relation to skin health, one key benefit of using a humidifier is that they can restore and strengthen the skin barrier. "If you don't have optimal humidity (40% to 60%), then your environment is actually pulling moisture out of your skin," says Dr. Engelman. "Using a humidifier supports your body maintaining a healthy skin barrier and in turn, you will notice less dryness, flaking, redness and even breakouts."
Second, Dr. Engelman says that a humidifier can help minimize transepidermal water loss at night. "While you're sleeping, the body's hydration rebalances, supporting skin metabolism, cell turnover and repair," she says. "It is critical to support the skin during this time and humidifiers are a great tool to do that."
Lastly, a humidifier supports mucous membrane function, which she says helps protect the body from harmful pathogens. "If areas like the nose or mouth become dry or cracked, then it allows for bacteria and infection, but humidifiers keep these areas moist and healthy," she says.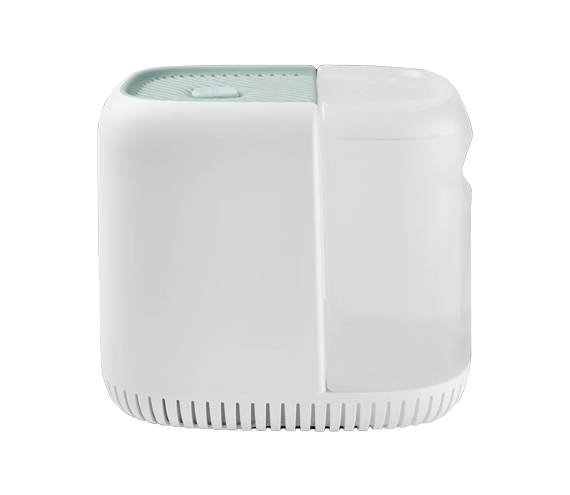 Who Should Use a Humidifier?
A humidifier can be beneficial for all skin types, but Dr. Engelman says that it can be especially helpful for those who have a skin condition like eczema, psoriasis and rosacea or who are in low-humidity environments. 
My Review of the Canopy Humidifier 
The Canopy humidifier (gifted by the brand) arrived at my doorstep at the perfect time. With winter weather raging, my indoor heating unit blasting and a new retinol cream working its magic, my skin felt tight and rough and looked dry and flaky. My usual regimen of frequent sheet masking and applying a creamy moisturizer mixed with face oil was just not doing the trick. 
I've used and liked humidifiers in the past, but they can be tricky to clean and dispense too much mist into the air, making my skin feel hydrated but also uncomfortably damp. What made me want to try Canopy is that it's dishwasher-safe and no-mist. "Canopy uses evaporative air technology, meaning water is circulated through a paper wick filter and evaporated into the environment as clean moisture," says Dr. Engelman. "It also uses UV light sensors to kill any bacteria in the water."
Indeed, when the humidifier is on, it emits a subtle, refreshing breeze and no water droplets. Because of this, I initially wasn't sure if it would work as well as traditional misting humidifiers. After placing it on my desk and keeping it on while I worked for a full eight hours, though, I noticed that my skin felt softer and more comfortable. After several weeks of running it while I work and while I sleep, my skin is smoother, less flaky and dull and stays hydrated longer. On days when I forget to turn it on, I notice a difference — my lips are more chapped and my I find myself applying more layers of moisturizer at night. 
A bonus is that the humidifier doesn't take up much space ,and with its modern white and pastel blue design (it also comes in green, pink and white), it's not something I need to hide away. 
At $150, Canopy is an investment to be sure — but a worthy one if you ask me. For a more budget-friendly option, try the Hey Dewy Portable Facial Humidifier, another beauty editor fave that's just $39. 
Illustration: Isabela Humphrey
Read More: 
3 Ways a Humidifier Can Benefit Your Skin in the Summer
How to Get Rid of Dry Skin Patches
This Hack Helps Make Dry Skin Look Dewy Instantly
Read more

Back to top