I've Used Countless Bottles of This Classic Drugstore Cleanser
August 02, 2022
The first liquid cleanser I ever tried after making the switch from bar soap was the CeraVe Hydrating Facial Cleanser. I was probably still in elementary school, and the face wash was a staple in my mom's skincare routine. Now, at 24, I've remained loyal to that same cleanser, running through who-knows-how-many bottles throughout the years. It's a staple in my routine for many reasons, but mostly because I can find it at any drugstore, no matter where I am, and it's never once irritated my dry, sensitive skin. Read on to find out more about why this cleanser is a must-have for those with dry skin.
CeraVe Hydrating Facial Cleanser Review
First, there's the consistency. It's lightweight and milky, and never leaves a film or residue on my skin. It's perfect by itself when I have a bare face or minimal makeup, or as step two of a double-cleansing process when I have on stubborn mascara and eyeliner. I can always trust it to whisk away any leftover oil, makeup and residue my cleansing balm might leave behind.
The cleanser contains three types of ceramides and hyaluronic acid, which are ideal for helping to restore the skin's moisture barrier. While some cleansers have left my skin feeling dry and tight, this formula does not. It's non-comedogenic, meaning it doesn't clog my pores. It's also fragrance-free (unfortunately, fragrance is a big no-no for my very sensitive skin). And if you have eczema, you'll be happy to know that this cleanser is accepted by the National Eczema Association — I've used it during my own flare-ups and never experienced further irritation.
If you're looking for a drugstore cleanser that's gentle enough for dry and sensitive skin, I swear by this one. There's a reason I've come back to it over and over again for more than a decade!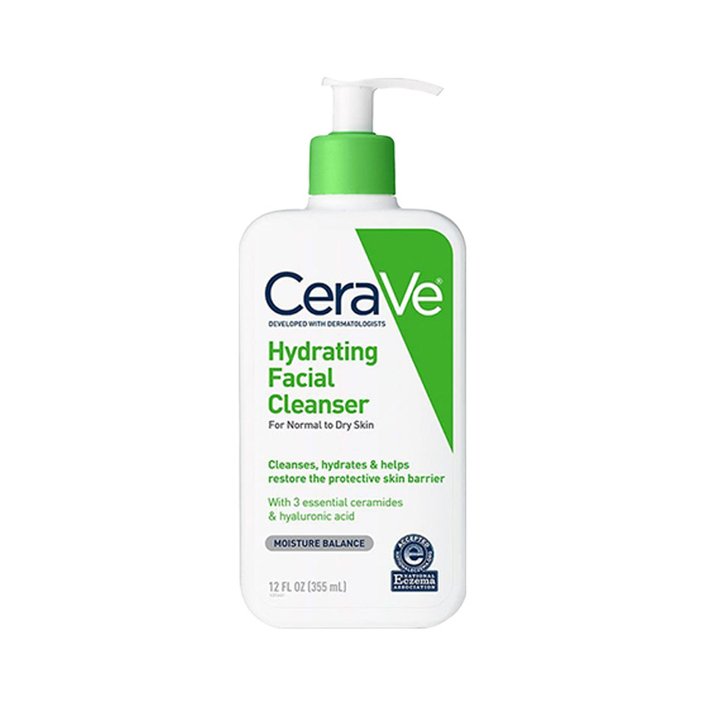 Read more

Back to top