How to Care for Your Hands and Nails in the Winter
December 08, 2020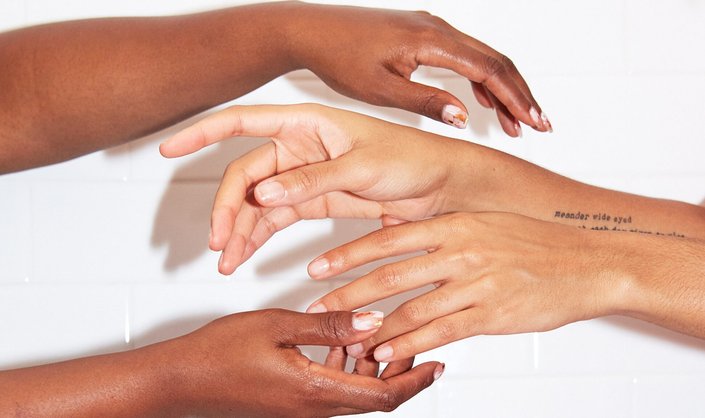 A drop in temperatures can mean a rise in dry skin. If you're skin-care obsessed, you may already have an extensive cold-weather routine for your face, but don't forget about other areas of your body that can be affected by the winter elements, like your hands and nails. To make sure you're giving this all-important area the proper care and avoiding dryness, itchiness and cracked skin this winter, there are four simple steps we recommend following. 
STEP 1: Moisturize
For a hand lotion, we like the La Roche-Posay Cicaplast Hand Cream because it contains shea butter, niacinamide and glycerin to help moisturize, soothe and soften dry, damaged skin. As for your nails, many hand lotions can also be extended onto the area, accomplishing two tasks at once. You can also use a nourishing cuticle oil like the Essie Apricot Cuticle Oil.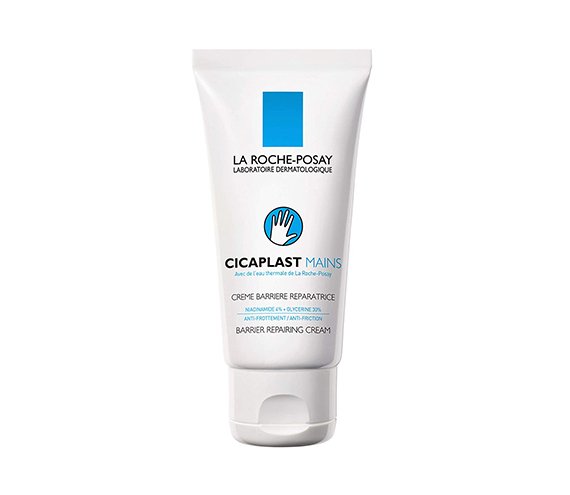 STEP 2: Check Your Ingredients 
Check hand and nail treatment product labels for ingredients such as parabens, alcohol or fragrance, which can be irritating or drying, especially when your skin is already compromised. Stick with gentle ingredients that will help restore and strengthen your moisture barrier like fatty acids, humectants and ceramides. For nails, skip polish removers that contain harsh acetone.  
STEP 3: Avoid Hot Water
Washing your hands (or any area of your body, for that matter) with scalding hot water can zap moisture and cause dryness. Stick to warm water, which can kill bacteria and germs, but won't strip your skin of essential oils and moisture.
STEP 4: Wear Protective Clothing
Wearing gloves or mittens can go a long way in keeping your hands from drying out as a result of exposure to environmental conditions. Take things a step further inside by always wearing rubber gloves while washing dishes.
Photo: Chaunte Vaughn
Read More:
The Ultimate Gift Guide to Kiss Dry, Winter Skin Goodbye
How to Get Maximum Benefits From Humectants in the Winter
6 Moisturizing Shampoo and Conditioner Duos for Winter
Read more

Back to top