You Need to Use Vitamin E on Your Skin — Here's Why
February 09, 2022
Vitamin E is both a nutrient and an antioxidant, with a vast history of use in dermatology. Besides being effective, it's also easy to find, easy to use and can be found in a variety of products you probably already own, from serums to sunscreens. But is vitamin E good for your skin? And how do you know if you should be incorporating it into your skincare routine? To learn more about the benefits of vitamin E, we reached out to Dr. Kavita Mariwalla, a board-certified dermatologist based in West Islip, New York and Skincare.com consultant. Here's what she had to say and what we discovered about vitamin E for your skin.
What Is Vitamin E?
Before you learn about the benefits of vitamin E for your skin, it's important to understand the basics. Vitamin E is a fat-soluble compound, mainly found in certain plant oils, and the leaves of green vegetables. Foods rich in vitamin E include canola oil, olive oil, margarine, almonds and peanuts. You can also get your vitamin E from meats and certain fortified cereals.
What Does Vitamin E Do to Your Skin?
"Vitamin E is probably one of the most frequently used ingredients in skincare that people don't realize," says Dr. Mariwalla. "It is found as the ingredient tocopherol. It is a skin conditioner and works well to soften the skin." As an antioxidant, vitamin E is known for helping protect the skin's surface against free radicals that can cause damage to our body's largest organ. 
What are free radicals, you ask? Free radicals are unstable molecules triggered by a variety of environmental factors, including sun exposure, pollution and smoke. When free radicals are exposed to our skin, they can begin to break down collagen and elastin, causing the skin to show more prominent signs of aging — think: wrinkles, fine lines and dark spots.
The Skincare Benefits of Vitamin E
Does Vitamin E Protect Against Free Radicals?
Vitamin E is first and foremost an antioxidant. It can help shield the skin against damage caused by environmentally-induced free radicals. When looking to adequately protect your skin against aggressors, reach for a serum or cream formulated with antioxidants like vitamin E or C, and pair it with a broad-spectrum, water-resistant sunscreen. Together, antioxidants and SPF are an anti-aging force to be reckoned with. 
Keep in mind, however, that little support exists for vitamin E helping to reduce the appearance of wrinkling, discoloration, or other signs of skin aging. It plays an important role in the prevention of premature skin aging, but is not necessarily an ingredient that can help reduce said signs of aging.
Does Vitamin E Hydrate the Skin?
Because it is such a thick, dense oil, vitamin E makes for a great moisturizer, especially for people with dry skin. Apply it onto your cuticles or hands to hydrate stubborn dry patches. Be careful about applying pure vitamin E onto your face, since it is so thick. Dr. Mariwalla says she loves serums and moisturizers that incorporate vitamin E for extra hydration.
Does Vitamin E Make Your Skin Glow?
"When the skin appears soft and more pliable, light hits it in a better way and then the skin appears to have more of a glow," says Dr. Mariwalla. Regular exfoliation is still key if you want to speed up cell turnover and make your skin look extra glowy. 
What Skincare Products Have Vitamin E?
Now that you know what vitamin E can do for your skin, shop some of our favorite skincare products that are formulated with the ingredient. 
This serum is an antioxidant lover's dream. It boasts a combination of stable resveratrol enhanced with baicalin and vitamin E. The formula helps neutralize free radical damage, and protects and strengthens the skin's moisture barrier. See our full review of the SkinCeuticals Resveratrol B E here.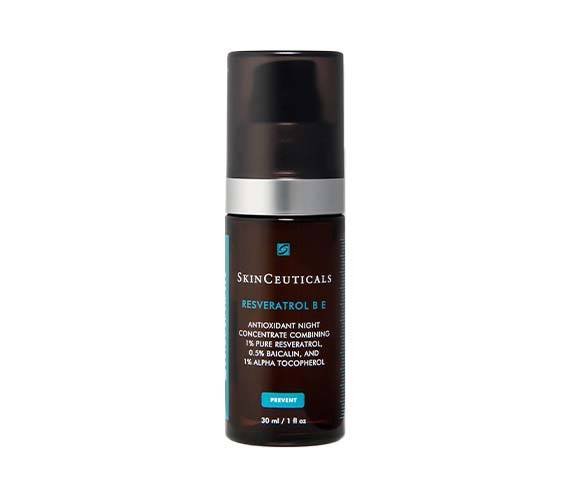 Remember when we said antioxidants and SPF make a great team? Instead of applying them separately, reach for this sunscreen that is formulated with antioxidants like vitamin E as well as broad-spectrum SPF 60 to protect skin against harmful free radicals and UV rays.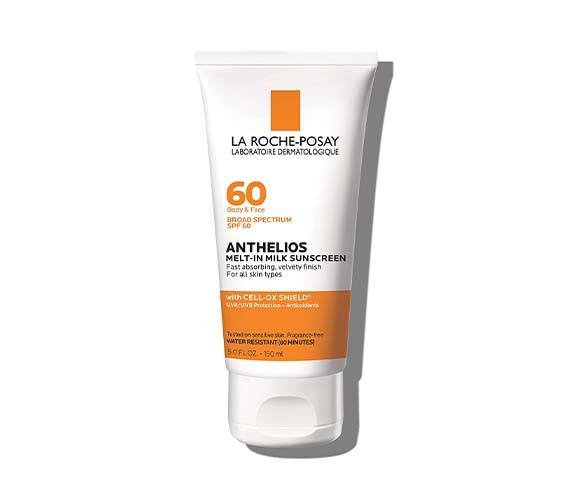 This cream is packed with retinol, niacinamide and vitamin E to soften the appearance of fine lines and minimize dark spots. The smart pump packaging releases just a pea-size amount of product at a time, which is the recommended dosage for retinol.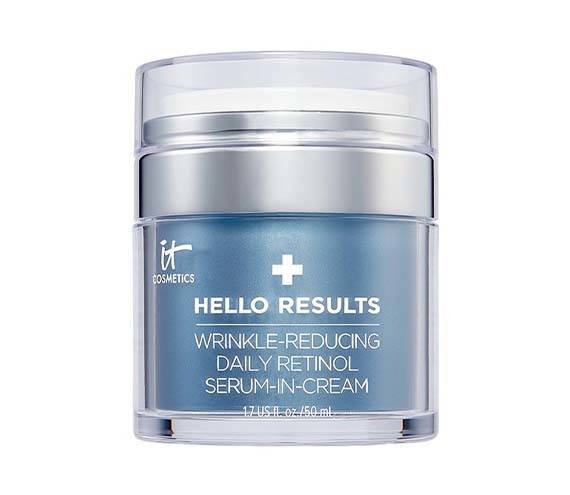 This lightweight, gentle moisturizer protects your skin's barrier with vitamin E and contains soothing chamomile to calm the skin. Sodium hyaluronate and panthenol make this ideal for softening dry, sensitive skin types.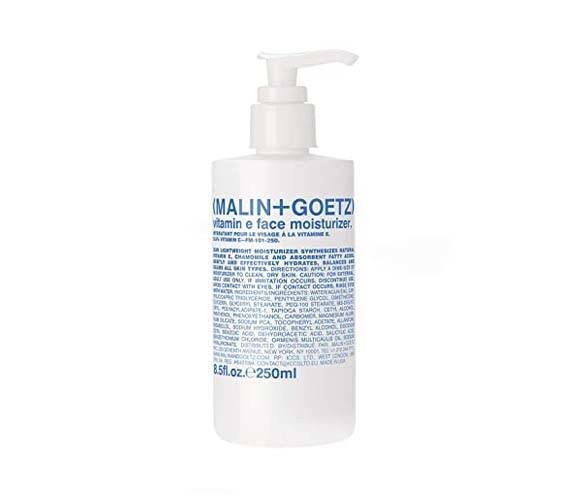 Photo: Chaunte Vaughn
Read More: 
5 Tips to Make Your Glowy Skin Goals Totally Achievable
Derm DMs: Why Is the Skin on My Forehead Dry?
5 Products to Help Restore Your Skin's Moisture Barrier
Read more

Back to top