You Need to Use Vitamin E on Your Skin — Here's Why
July 21, 2023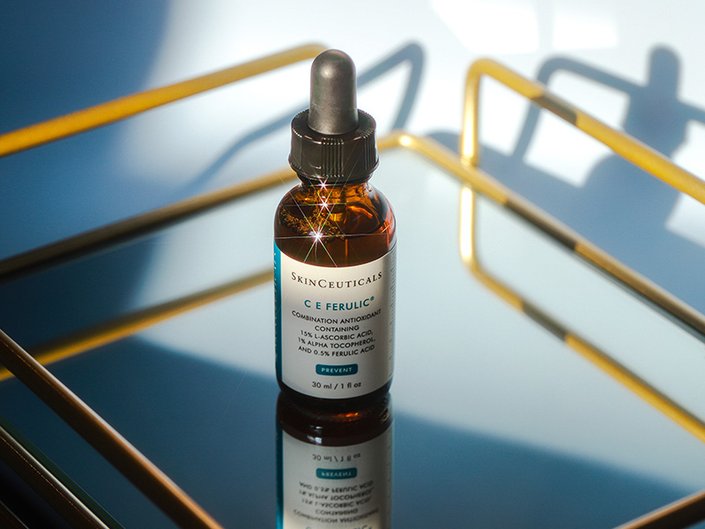 Vitamin E is both a nutrient and an antioxidant with a vast history of use in dermatology. Besides being effective, it's also easy to find, easy to use and can be found in a variety of products you probably already own, from serums to sunscreens. But is vitamin E actually good for your skin? And how do you know if you should be incorporating it into your skincare routine?
To learn more about the benefits of vitamin E, we reached out to Dr. Kavita Mariwalla, a board-certified dermatologist and Skincare.com consultant. She gave us the lowdown on everything vitamin E for skin, including some pretty great benefits. Plus, keep scrolling for some of our favorite skincare products formulated with vitamin E, so you can seamlessly work it into your regime.
What Is Vitamin E?
Before getting into the numerous benefits of vitamin E for your skin, it's important to understand the basics, starting with exactly what it is. Vitamin E is a fat-soluble compound primarily found in certain plant oils and the leaves of green vegetables. Foods rich in vitamin E include canola oil, olive oil, margarine, almonds and peanuts. You can also get your vitamin E from meats and certain fortified cereals.
What Does Vitamin E Do to Your Skin?
"Vitamin E is probably one of the most frequently used ingredients in skincare that people don't realize," says Dr. Mariwalla. "It is found as the ingredient tocopherol. It is a skin conditioner and works well to soften the skin." As an antioxidant, vitamin E is known for helping protect the skin's surface against free radicals that can cause damage to our body's largest organ.
What are free radicals, you ask? Free radicals are unstable molecules triggered by a variety of environmental factors, including sun exposure, pollution and smoke. When free radicals are exposed to our skin, they can begin to break down collagen and elastin, causing the skin to show more visible signs of aging such as wrinkles, fine lines and dark spots.
The Skincare Benefits of Vitamin E
Does Vitamin E Protect Against Free Radicals?
First and foremost, vitamin E is an antioxidant. That means it can help shield the skin against damage caused by environmentally-induced free radicals. When looking to adequately protect your skin against such aggressors, reach for a serum or cream formulated with antioxidants like vitamin E or C, and pair it with a broad-spectrum, water-resistant sunscreen. Together, antioxidants and SPF are an anti-aging force to be reckoned with.
Keep in mind, however, that there is little evidence to support that vitamin E helps to reduce the appearance of wrinkles, discoloration or other signs of skin aging. It plays an important role in the prevention of premature skin aging, but is not necessarily an ingredient that can help reduce or treat aging.
Does Vitamin E Hydrate the Skin?
Because it is such a thick, dense oil, pure vitamin E makes for a great moisturizer, especially for people with dry skin. Apply it onto your cuticles or hands to hydrate stubborn dry patches. Just be careful about applying pure vitamin E to your face, since it is so viscous. Instead, Dr. Mariwalla says she loves serums and moisturizers that incorporate vitamin E as an ingredient for extra hydration.
Does Vitamin E Make Your Skin Glow?
Combined with the right skincare routine, vitamin E, with its great hydrating properties and antioxidant benefits, can help make your skin look more luminous. "When the skin appears soft and more pliable, light hits it in a better way and then the skin appears to have more of a glow," says Dr. Mariwalla. Regular exfoliation is still key if you want to speed up cell turnover and make your skin look extra glowy.
Our Favorite Skincare Products With Vitamin E
Now that you know what vitamin E can do for your skin, shop some of our favorite skincare products that are formulated with the ingredient. From serums to face creams to sunscreens, there are tons of different ways to incorporate vitamin E into your skincare routine.
This serum is an antioxidant lover's dream. It boasts a combination of stable resveratrol enhanced with baicalin and vitamin E. The formula helps neutralize free radical damage, and protects and strengthens the skin's moisture barrier. For the best results, apply one to two pumps to your face after cleansing and follow it up with your moisturizer. This innovative nighttime treatment might just be your key to firmer, more radiant skin. See our full review of the SkinCeuticals Resveratrol B E here.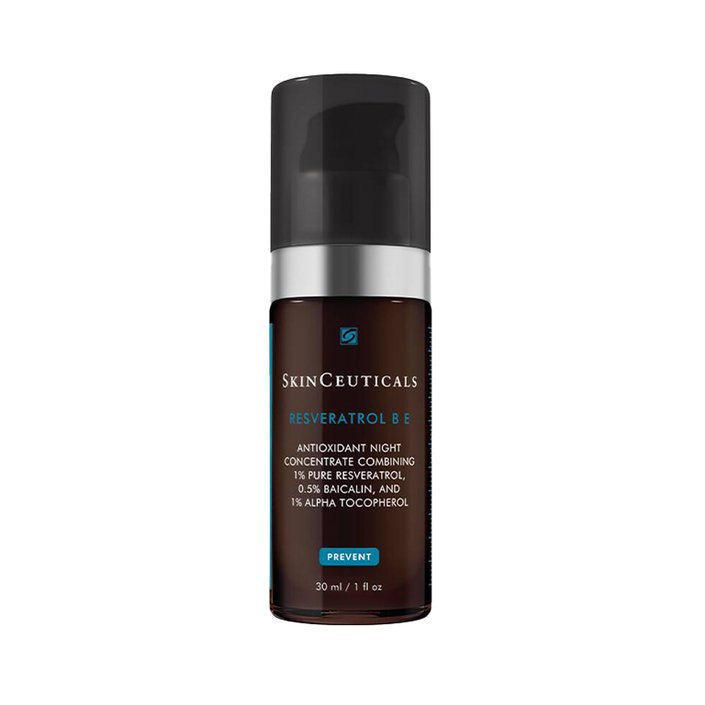 Remember when we said antioxidants and SPF make a great team? Instead of applying them separately, reach for this sunscreen that is formulated with antioxidants, including vitamin E, as well as broad-spectrum SPF 60 to protect skin against harmful free radicals and UV rays. We love this velvety formula for its fast absorption and hydrating feel. Let's just say there's a reason why this sunscreen has such a loyal following.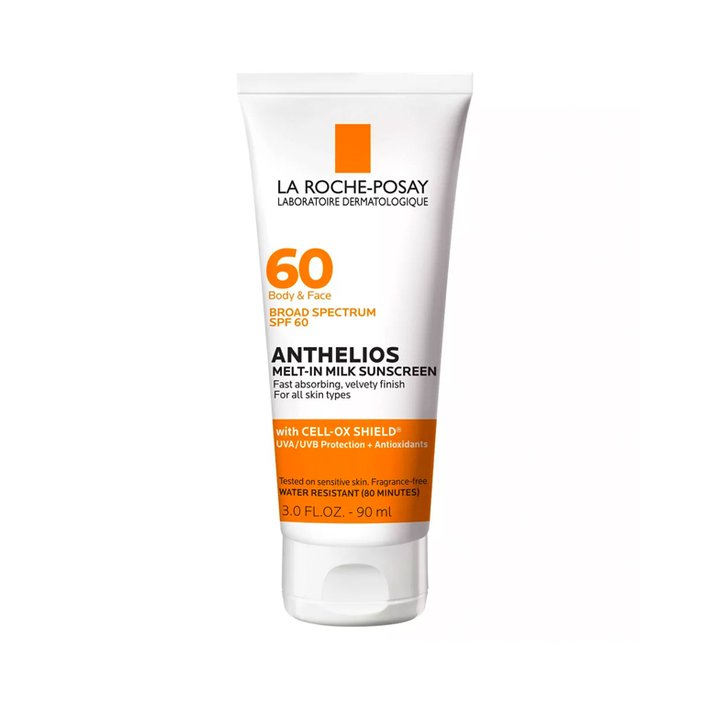 The IT Cosmetics Hello Results Wrinkle-Reducing Daily Retinol Serum-in-Cream is a multi-tasking, serum-cream hybrid. It's packed with retinol, niacinamide and vitamin E to soften the appearance of fine lines and minimize dark spots. The smart pump packaging releases a pea-size amount of product at a time, which is the recommended dosage for retinol. If you've been thinking about adding retinol into your skincare routine, this is a great place to start. Just remember to pair this product with SPF, since retinol can make your skin more sensitive to the sun.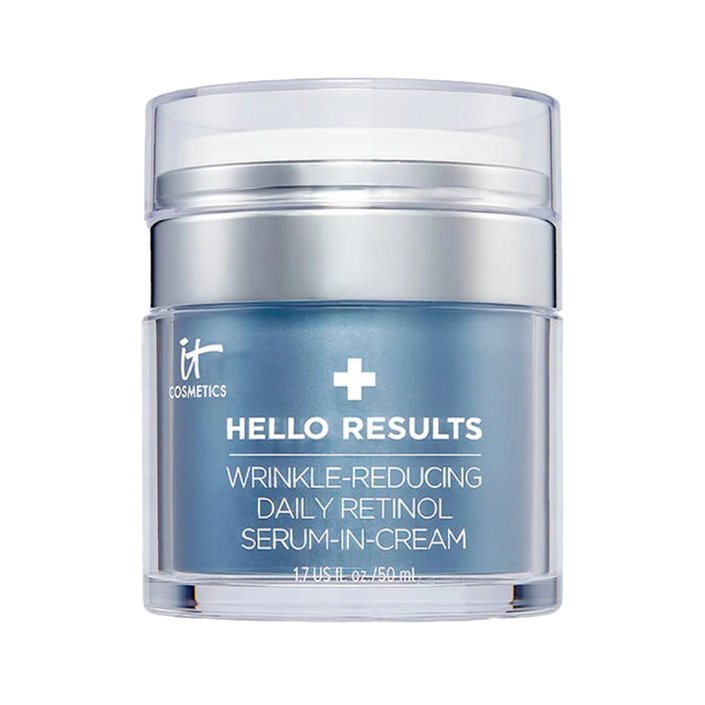 If you already have a serum and moisturizer you love, the L'Oréal Paris Sublime Bronze Self-Tanning Facial Water Mist is another way to bring vitamin E into your rotation. Since there is no safe way to tan, we lean on self-tanners like this one to get that stunning sun-kissed glow. All you need to do is spritz this water-based formula over your face for a natural-looking bronzed complexion. Vitamin E in the formula adds moisturization.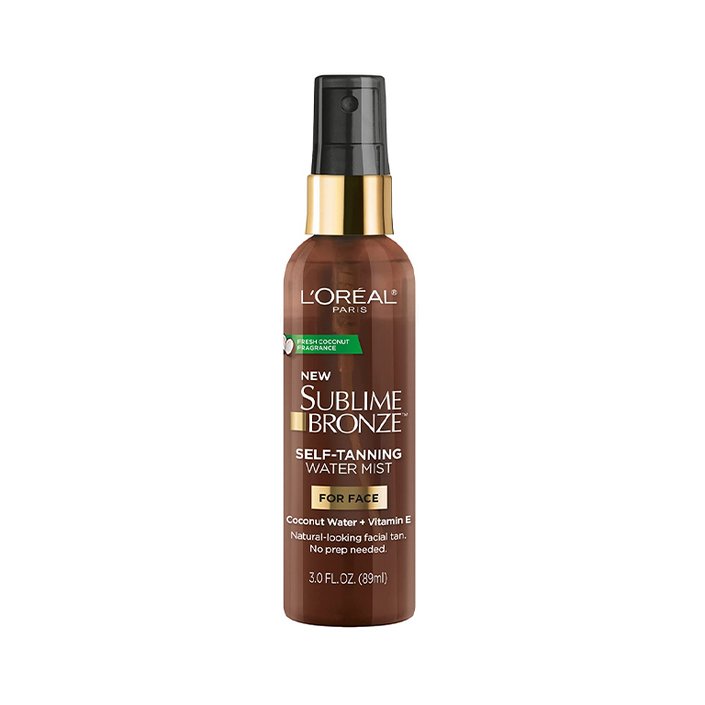 Looking for a new eye cream? Check out the Youth To The People Superfood Hydrate + Firm Eye Cream. The nourishing formula consists of peptides and a superfood blend of kale, spinach, alfalfa, green tea and vitamins C and E. It's also formulated with aloe for its skin-soothing benefits. Pro tip: This eye cream doubles as the perfect primer for under-eye concealer, since it is so fast-absorbing.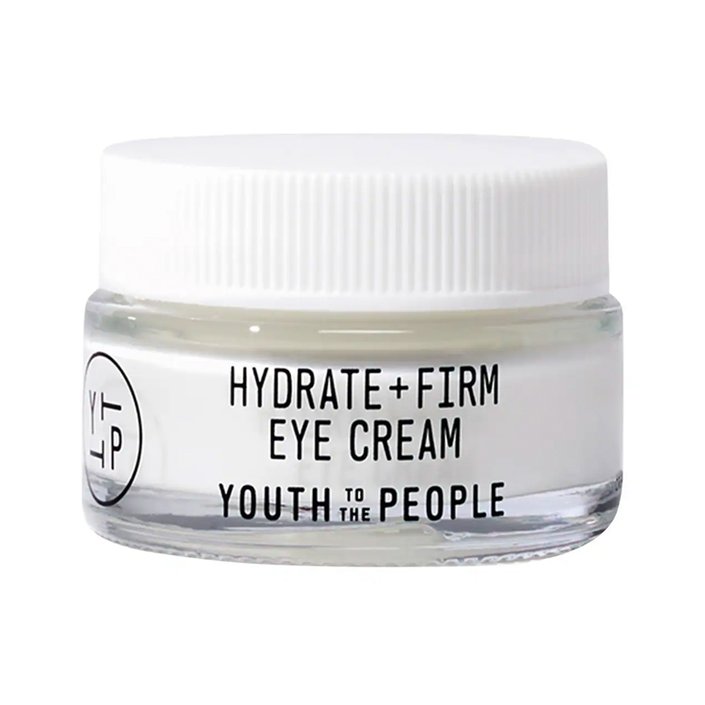 Double up on the antioxidants with the SkinCeuticals C E Ferulic With 15% L-Ascorbic Acid, which combines vitamins C and E to defend against environmental damage. This daytime serum tackles visible signs of aging including fine lines, wrinkles and skin laxity. If you're trying to brighten up your complexion, you need to try this serum.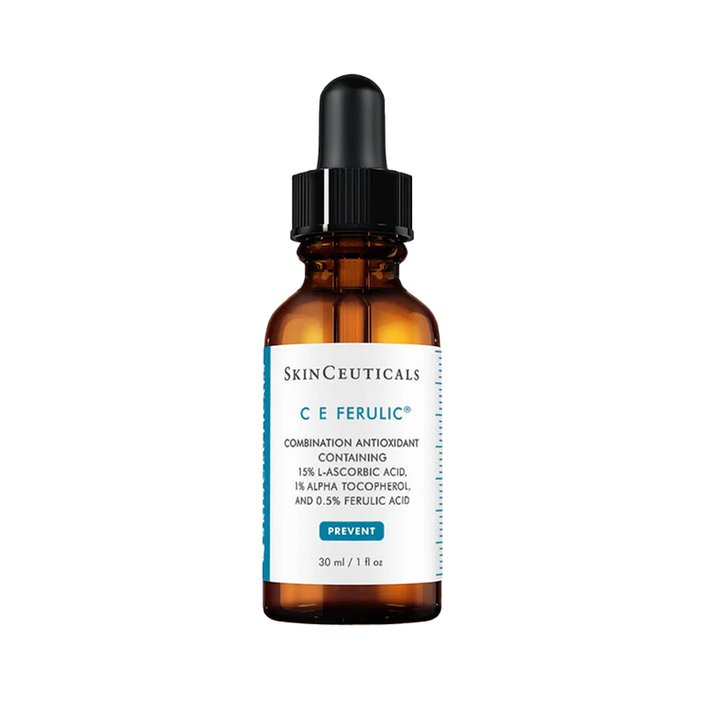 The Lancôme Absolue Soft Cream Moisturizer is an indulgent yet lightweight face moisturizer that hydrates, brightens and firms the skin to give it a luminous and plump appearance. The formula features moisturizing shea butter, which is packed with vitamin E. It also contains a derivative of salicylic acid to gently exfoliate, promoting radiant, youthful-looking skin.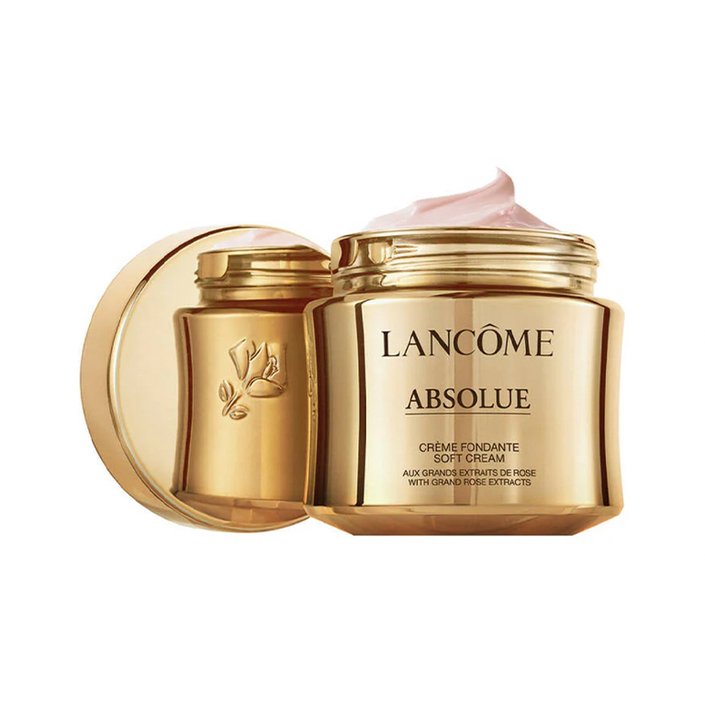 If you haven't found a face sunscreen you're obsessed with, consider trying this lightweight liquid formula from Kiehl's. Unlike heavy, greasy sunscreens, this facial sunscreen absorbs thoroughly and quickly, leaving behind a matte finish. It also contains vitamin C to help minimize the appearance of visible signs of aging while protecting against new ones from developing.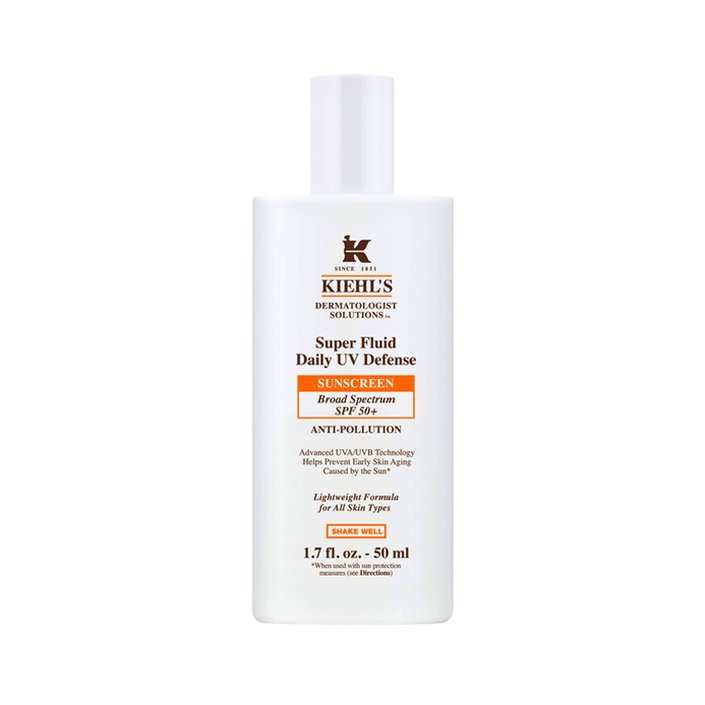 This lightweight, gentle moisturizer protects your skin's barrier with vitamin E and contains soothing chamomile to calm the skin. Sodium hyaluronate and panthenol make this ideal for softening dry, sensitive skin types.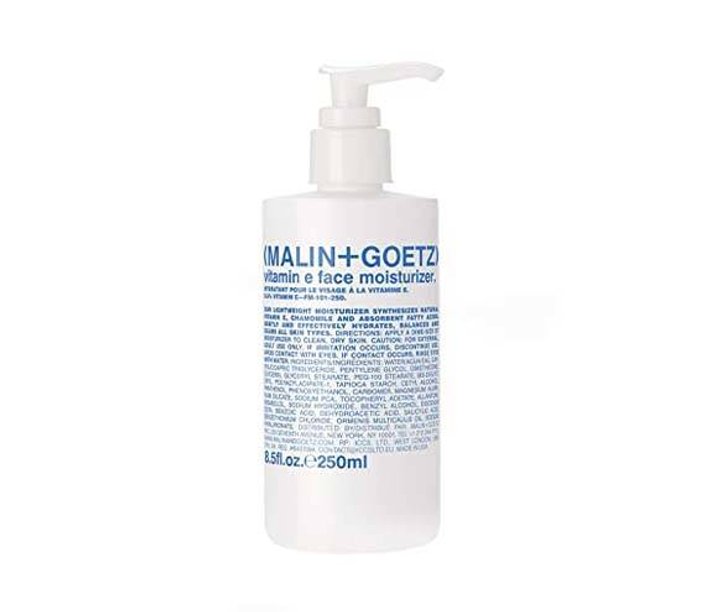 Got dry or sensitive skin? The Mario Badescu Vitamin E Night Cream deeply conditions and moisturizes dry skin overnight. Vitamin E helps fight free radical damage and blur the look of fine lines and wrinkles, while oils in the formula soften the skin. Apply this moisturizer before hopping into bed at night and wake up with soft, supple skin.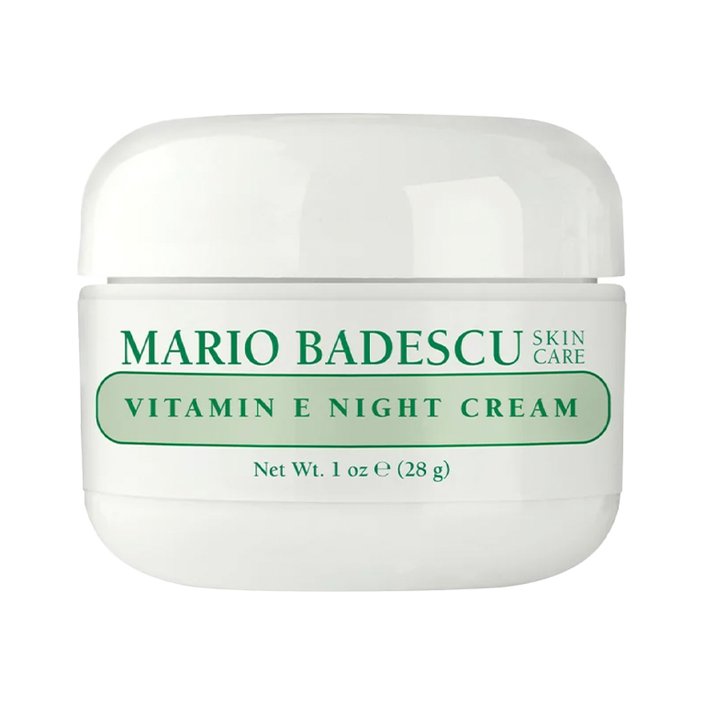 The Rich Cream by Augustinus Bader is undeniably a major splurge, but this award-winning, high-end face cream delivers a vast variety of skincare benefits. Formulated with vitamin E and evening primrose oil, it hydrates, plumps and works to reduce signs of aging like fine lines, wrinkles and hyperpigmentation. It even claims to promote cell renewal for a complexion that looks and feels more even. With its luxe velvety texture, you'll fall in love with the feel of this moisturizer the second it touches your skin.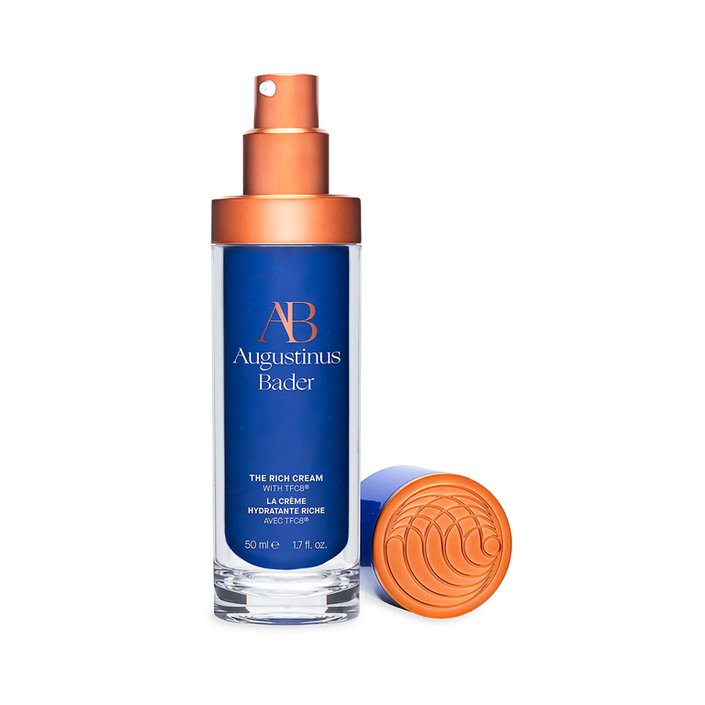 Read more

Back to top