How to Get a Tan While Keeping Your Skin Safe and Healthy
June 28, 2023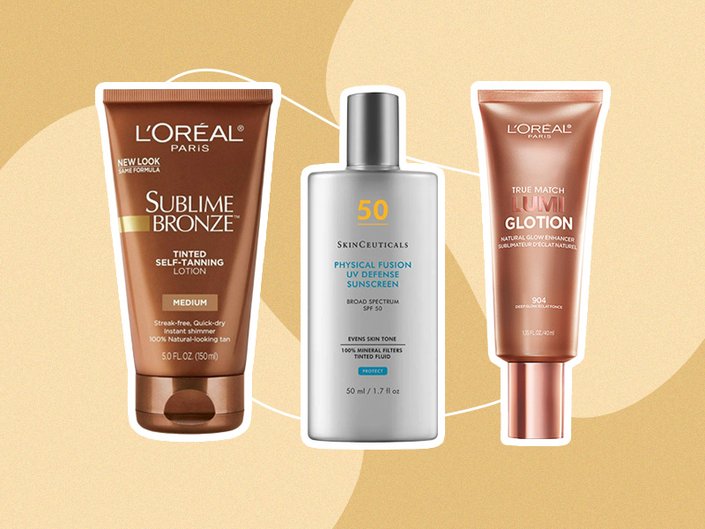 There are few things better than feeling the warm sun on your skin. Even as hard-core sunscreen advocates, we can admit that a glowy bronze can be an instant mood booster. Unfortunately, sun tanning has some serious negative consequences. Spending too much time exposed to the sun can lead to premature signs of aging, like dark spots and fine lines, and in severe cases, it can lead to certain skin cancers, especially if you neglect to wear sunscreen.
If you love the look of a sun tan (think: a bronzed, sun-kissed glow), rest assured that there are plenty of ways to achieve that glowing complexion sans sun damage. Below, we explain why you should skip sunbathing and how to tan faster and safer using self-tanners.
Are There Safe Ways to Tan in the Sun?
Unfortunately, there's no such thing as safe sun-tanning. In fact, a tan is actually just your body's response to injury. "Sun exposure causes changes at the DNA level of the skin cells, triggering the cells that produce pigment to increase their output of melanin," says Ted Lain, M.D., a board-certified dermatologist.
"The melanin is then transferred to the skin cells to act as an umbrella over the DNA. Therefore, considering that a tan represents damage to your DNA, how could any tan be safe?"
He also explains that the more you lay out in the sun, the more negative consequences you may experience. "The accumulation of sun damage leads to pigment anomalies in the skin, either as dark spots or white spots," says Dr. Lain. "Fine lines and wrinkles soon develop, then skin sagging and finally pre-cancers and skin cancers."
Should I Try Indoor Tanning?
Indoor tanning is a big no! According to the American Academy of Dermatology (AAD), indoor tanning may increase the risk of developing the two most common types of skin cancer — squamous cell carcinoma by 58% and basal cell carcinoma by 24%. Tanning bed usage before age 20 can increase the risk of developing melanoma by 47% and the risk grows with each use.
If you previously tanned via tanning beds, the good news is that stopping this behavior can actually repair some of the damage. According to the AAD, once you stop indoor tanning, your body can begin to repair some of the previous damage caused by UV rays.
Should I Try a Spray Tan?
A spray tan is a great way to achieve a sun-kissed glow without putting yourself at risk for sun damage. Typically, a spray tan will last a week to 10 days. Unlike a tanning bed, you can get a spray tan as frequently as you wish without damaging your skin. Skin prep is very important before any type of spray tan or self-tanning. According to Sophie Evans, the St. Tropez Skin Finishing Expert, you should exfoliate, wax or shave a couple days before your spray tan to avoid blotchy patches and dark hair follicles. Along with that, hydrate the skin with an oil-free moisturizer and focus on extra-dry areas like the knees and elbows.
While a spray tan is applied by a machine or a person, self-tanner is self-applied. Self-tanner is another great way to give your skin a bronze glow without developing early signs of aging or skin cancer, per the AAD. The nice thing about self-tanner is you can use it year round or as needed. With the proper application, you can easily avoid streaks, blotches and orange tones to achieve a tan that looks like you spent hours in the sun perfecting.
How to Tan Faster: 10 Tips
1. Try an Express Self-Tanning Mousse
If you're looking for a quick and safe way to get a tan, look no further than self-tanner. "Faster developing self-tanners allow you to apply and rinse off in as little as one hour," shares Evans. "However, they all need eight hours before your full depth of color is achieved."
Any express formula will indicate that on the bottle. While a regular self-tanning mousse will take six to eight hours to develop, an express formula can work in as little as one hour. Evans recommends the St.Tropez Express Bronzing Mousse, which allows you to customize how dark your tan is based on how long you wait to shower. "Leave it on for one hour for a light tan, two for a medium tan and three for your darkest tan."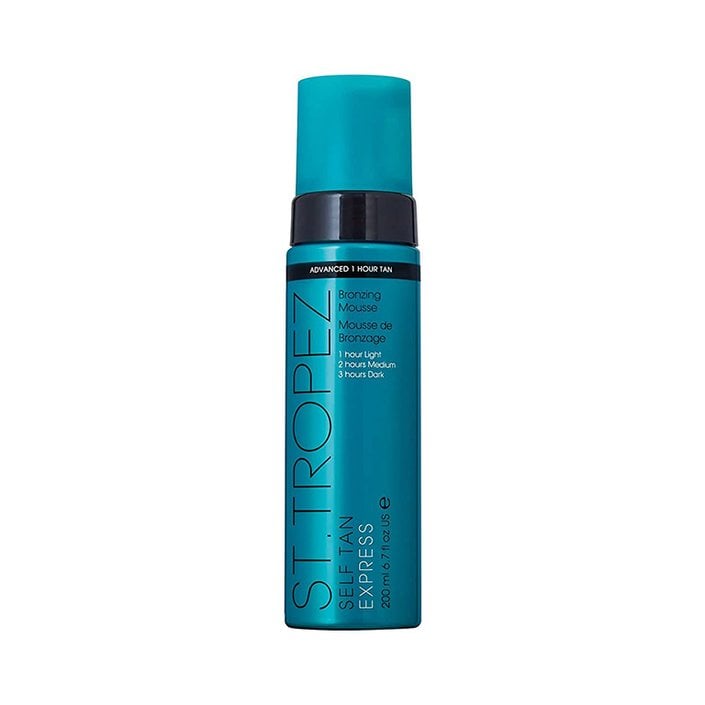 2. Use a Self-Tanner Formulated for Your Skin Type
Evans recommends choosing a self-tanner based on your skin type and lifestyle. If you have dry skin, we suggest the L'Oréal Paris Sublime Bronze Self-Tanning Water Mousse. The vitamin E and coconut water-infused formula has a lightweight consistency that gives your skin a natural-looking tan in four to eight hours. If you're not using an express formula, Evans also suggests applying your self-tanner before bed so the tan can develop while you sleep.
3. Apply Your Self-Tanner With a Mitt
Applying self-tanner with your hands, as opposed to a mitt, can lead to a streaky application and orange hands. According to Evans, streaks occur when you haven't applied enough self-tanner or you've over-blended it. "You can never apply too much [self-tanner] as the skin will only absorb a certain amount of product and work off the level of tanning agent it has been formulated with," she shares. "Always use enough self-tanner so the product can glide over the skin and fully absorb."
Use a mitt like the St. Tropez Dual Sided Luxe Tanning Applicator Mitt. According to Evans, a flat hand and light strokes are the best way to apply your self-tanner. "Make sure you always have enough product loaded onto the mitt — if you feel you're pulling at the skin, you need to use more product."
4. Incorporate a Facial Tanning Serum or Mist Into Your Routine
According to Dr. Lain, tanning your face in the sun can lead to dark spots, fine lines and wrinkles and sagging skin. For natural-looking bronzed skin, your face must match your body. Instead of applying the self-tanning mousse that you use for your body on your face, go for a sunless-tanning formula that's made specifically for your face. Our editors love adding a few drops of the L'Oréal Paris Sublime Bronze Self-Tanning Facial Drops to their moisturizer for a glowy complexion. Another option is the St. Tropez Self Tan Purity Face Mist, which you can mist across your face for a natural glow and hydration boost.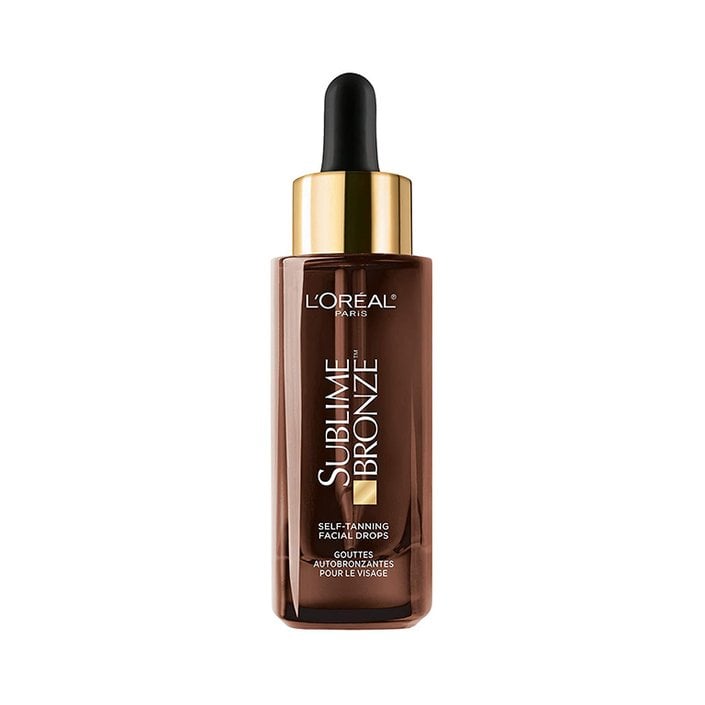 5. Try a Liquid Bronzer
If you don't feel comfortable self-tanning your face, try a liquid bronzer like the Giorgio Armani Beauty Luminous Silk Glow Liquid Bronzer for instant color that washes off with the rest of your makeup. The serum-like formula gives the skin a seamless warm glow and includes SPF 15.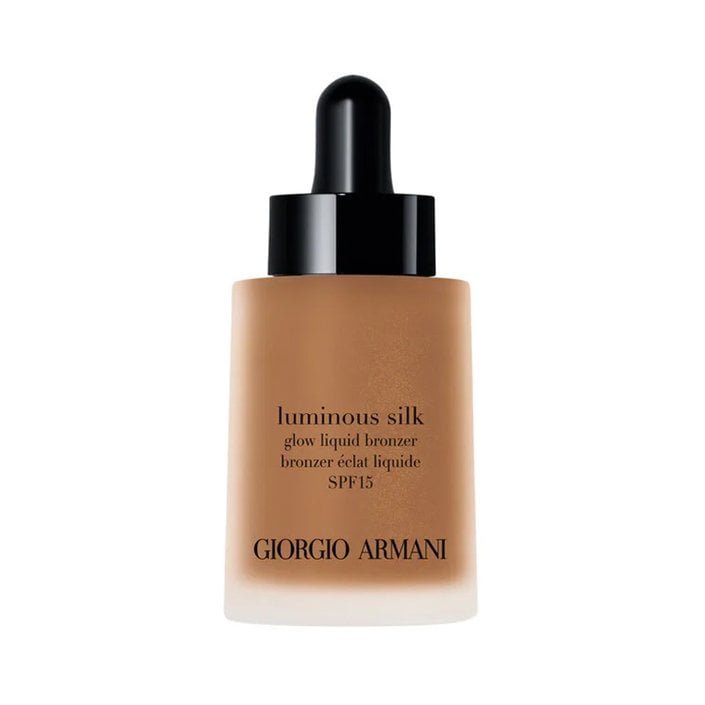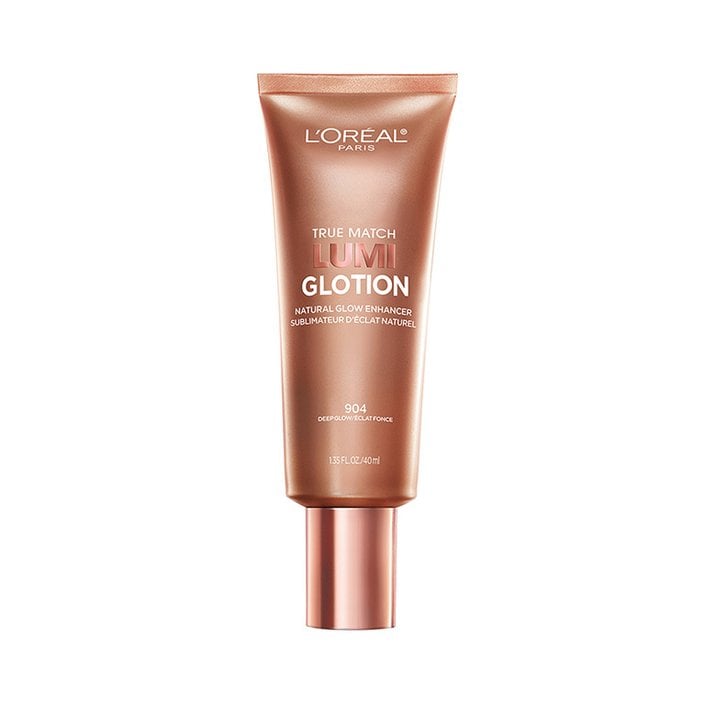 6. Keep Your Skin Hydrated
Hydrated skin holds on to a self-tan much better than dry, flaky skin. Before you self-tan, hydrate with an oil-free moisturizer, like the Cerave Moisturizing Cream. Evans recommends an oil-free formula because oils can prevent self-tanner from absorbing into the skin. If you've spent some time outside, you can also use this moisturizer to replenish your skin with hydration.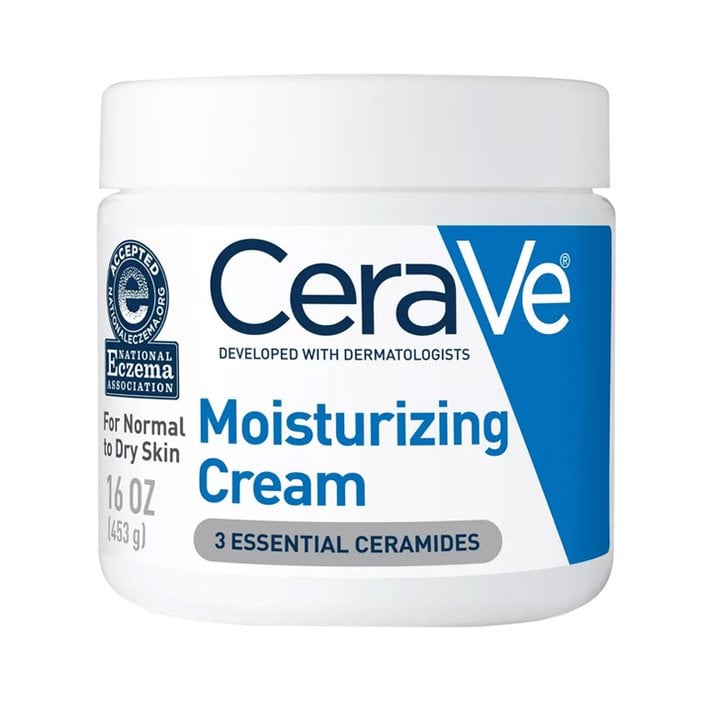 7. Wear SPF Daily
The AAD recommends that everyone should be wearing an SPF with broad-spectrum coverage of SPF 30 (this protects against UVA and UVB rays that cause aging and burning)and water resistance, daily. Additionally, SPF should be reapplied according to the instructions on the label, which is typically every two hours or more if you're swimming and sweating.
On your face, try a lightweight SPF like the SkinCeuticals Physical Fusion UV Defense SPF 50. Formulated with UVA and UVB protection to shield against the sun's rays that cause aging and burning, it leaves a radiant finish that doesn't leave a white cast on any skin tone. For the body, we like the Supergoop Play Everyday Lotion SPF 50 for its fast-absorbing, non-greasy texture that hydrates the skin while it protects.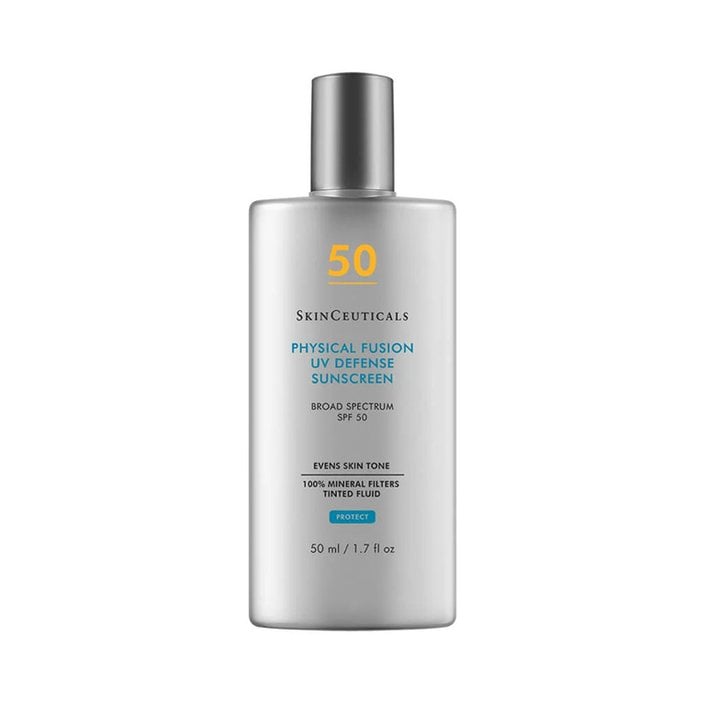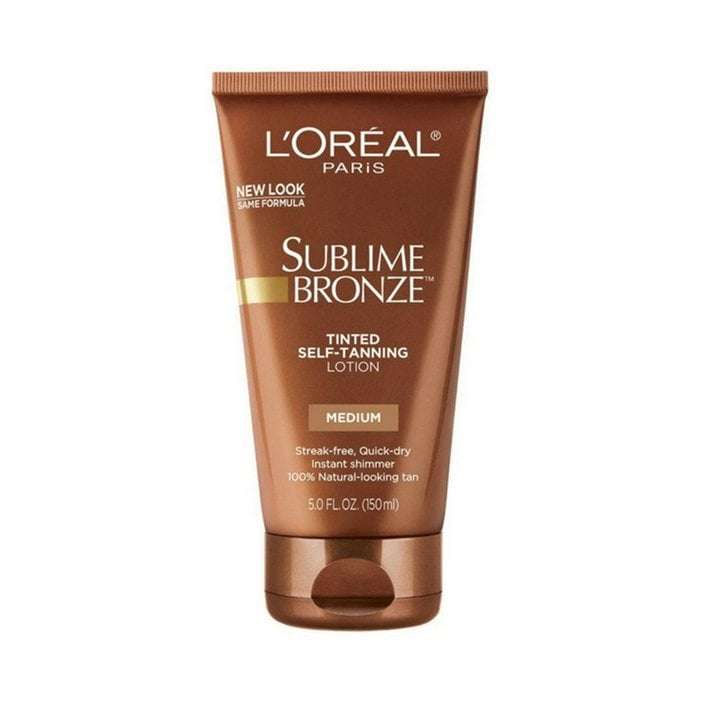 10. Schedule a Spray Tan
Switch out your indoor or outdoor tanning session for a spray tan. A spray tan is a much healthier choice for your overall health and skin. Just as you would before self-tanning, remember to exfoliate, wax or shave and moisturize in the days leading up to your spray tan for a flawless finish.
Read more

Back to top