How to Find the Right Antioxidant For You
January 26, 2017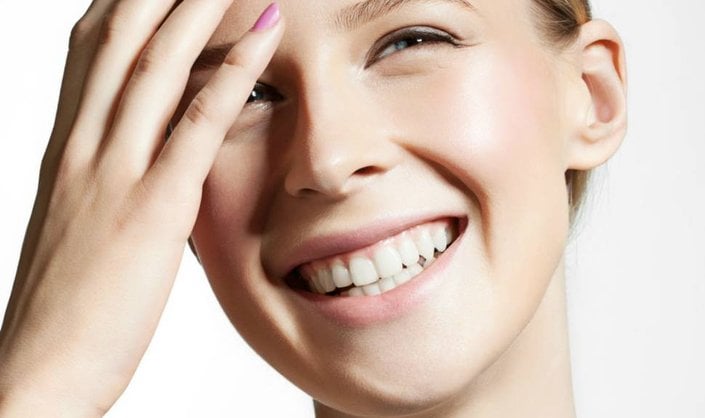 By now you should be well aware of the benefits antioxidants can have on the skin. Need a quick refresh? Simply put, our complexions are subjected to a number of external aggressors on a day to day basis—with free radicals sitting (not so) pretty near the top of that list. These free oxygen radicals will often try to attach themselves to our skin's collagen and elastin—you know, those protein fibers responsible for helping us to look young? Once attached, free radicals can break down these necessary fibers, leading to the onslaught of premature signs of skin aging. One of our skin's best lines of defense are products formulated with antioxidants, as they can help to neutralize the effects of free radicals. The benefits don't end there! Antioxidant formulated products can also help revive a lackluster complexion and reveal a radiant one—and who doesn't want glowing skin?!
Types of Antioxidants
Before we get into how to find the right antioxidant for your skin type and routine, it's important to shed a little light on the different types of antioxidants available.
Vitamin C, which is also known as L-ascorbic acid, leads the pack, as one of the best in class antioxidants in anti-aging skin care. (Don't believe us, read this!) Available in creams, serums, and a boatload of other skin care products, vitamin C helps to fight free radical damage and the premature signs of skin aging. Other common (and not-so-common) antioxidants found in skin care formulas include: ferulic acid, vitamin E, ellagic acid, phloretin, and resveratrol, among others. Interested in finding the best antioxidant formula for your skin? SkinCeuticals makes it a breeze!
The Best SkinCeuticals Antioxidant-Formulated Products
Skin Concerns

: Fine lines and wrinkles

Skin Type

: Dry, Combination, or Normal

Antioxidant

:

C E Ferulic
This daily antioxidant rich product—a dermatologist favorite—is formulated with vitamins C and E as well as ferulic acid. The serum is great for layering underneath sunscreen each morning to help  neutralize free radicals induced by environmental aggressors. It can also help to visibly improve the appearance of skin that may be starting to show the signs of skin aging—like fine lines, wrinkles, loss of firmness—and photo-damage.
Skin Concerns

: Uneven skin tone

Skin Type

: Oily, problematic, or normal

Antioxidant: Phloretin CF
If your skin is oily you may want to opt for this daytime antioxidant-formulated serum. Formulated with phloretin, vitamin C, and ferulic acid, the serum helps to neutralize free radicals and improve the appearance of an uneven skin tone. Just like C E Ferulic, you can wear this serum underneath your morning application of broad-spectrum SPF sunscreen to help protect skin's surface from environmental aggressors.
Skin Concerns

: Uneven skin tone

Skin Type

: Oily, problematic, or normal

Antioxidant: Phloretin CF Gel
If you prefer a gel texture opposed to a traditional serum texture, this is the SkinCeuticals product for you. Formulated with phloretin, vitamin C, and ferulic acid, the vitamin C serum-in-a-gel for daytime helps to improve the appearance of skin tone and shield your skin from those nasty—and skin aging—free radicals. Use under your favorite broad-spectrum sunscreen each morning!
Skin Concerns

: Accumulated photo-damage, loss of radiance, loss of firmness

Skin Type

: Normal, dry, combination, sensitive

Antioxidant: Resveratrol BE
For anyone who prefers to layer on products formulated with antioxidants at night, Resveratrol BE may be right for you. This antioxidant night concentrate is formulated with resveratrol, baicalin, and vitamin E to help neutralize free radicals and reveal visible radiance and firmness.
Read more

Back to top