We Got A Fitness Pro to Spill Her Skin Care Secrets
May 11, 2017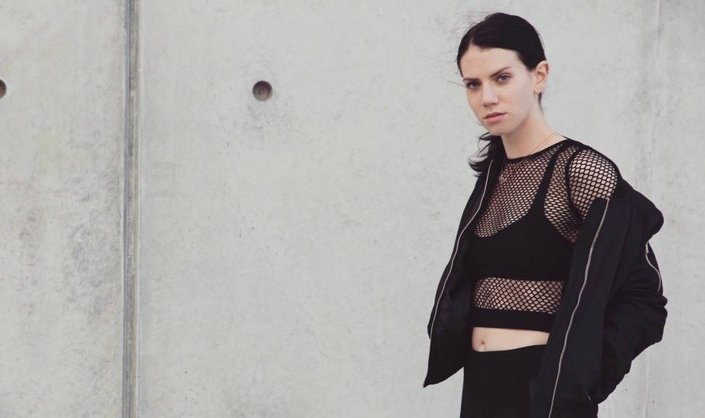 Curious to know how one fitness pro cares for her skin? We sat down with New York City-based fitness instructor, Chelsea Foss, to find out how she keeps up with her skin care regimen while juggling a busy class schedule and trendy—very sweaty—workouts. To learn more about her top skin care secrets, keep reading. 
When it comes to caring for your skin before and after a sweaty workout, even the fitness pros have something to say. From barre classes to indoor cycling, New York City-based fitness instructor, Chelsea Foss knows how to get her sweat on without sacrificing her skin care. We recently sat down with the fitness pro to find out how she cares for her dry and sometimes blemish-prone complexion, the one skin care product she can't live without, the best skin care advice she's ever been given, and more! See what she had to say, ahead.
HER TOP SKIN CONCERNS:
We typically associate breakouts with oily skin—thanks to that excess of sebum that can buildup on the skin's surface and congest pores. But, for many—especially those who workout often, like a fitness professional—dry skin and breakouts can go hand-in hand, thanks in part to having to cleanse the skin multiple times a day on top of sweating excessively. This is the case for Foss. When asked about her top skin concerns Foss was quick to answer dry skin and breakouts. "This leads me to stressing about my skin and making it worse," she says. "It becomes a vicious cycle."
HOW SHE MAKES TIME FOR SKIN CARE WITH HER BUSY SCHEDULE:
Many of us will pick one workout class a day—that morning spin class, the lunch break run on a treadmill at a nearby gym, or a Pilates session after work—but fitness professionals are sweating it out all day long! This makes skin care such an important part of their daily routine. Foss aims for the basics: cleansing and moisturizing. "Because I typically have to shower a minimum of twice a day—multiple classes equal lots of sweat—a moisturizer that works for me is key," she shares. She tries to make a point not to wash her face during each shower since over-washing can cause dehydration.
HER PRE-WORKOUT SKIN CARE ROUTINE: 
Think post-workout skin care is the only routine you need to think about when breaking a sweat? Think again. Prepping your skin—read: cleansing it of excess oils and any makeup—is key! "If I'm teaching a morning class, I keep it very simple. I'll simply rinse off the moisturizer and sleep from the night before with cool water," Foss says. "Then I'll apply one of two moisturizers: rosehip oil if it's winter and I'm super dry or Kiehl's Ultra Facial Cream." 
THE SKIN CARE PRODUCTS SHE KEEPS IN HER GYM BAG AT ALL TIMES:
If you're an avid Skincare.com reader you know we love to recommend skin care—and beauty—products to stash everywhere from your desk to your carry-on, but when it comes to must-haves for your gym bag… well, we're definitely listening to a pro! Foss admits that her gym bag skin care products will vary by season (as they should!) "[During] colder months, I won't be caught dead without some moisturizer in my bag [and during] warmer months, [I keep a] rosewater spray formulated with drops of lavender and tea tree oil [in my bag]," she says.
HER NIGHTTIME SKIN CARE ROUTINE:
After breaking a sweat all day long, it's important to take care of your skin to avoid some of the negative effects working out can have on your complexion—breakouts, anyone? At night Foss keeps her routine as basic as she does in the morning. "This is typically when I cleanse my face, I use a gentle cleanser and follow up with the same Kiehl's moisturizer." 
THE ONE WEEKLY SKIN CARE RITUAL SHE CAN'T LIVE WITHOUT:
Cleansing and moisturizing may be her daily go-tos when it come to her routine, but twice a week Foss likes to draw a bath and soak away some of that stress! "I simply can't do without two epsom salt baths a week," she shares.
ON WEARING MAKEUP WHILE WORKING OUT AND TEACHING CLASSES 
By now we all know the importance of keeping our face clean before working out and clean means makeup-free! Wearing makeup when you workout can cause impurities to build up on your skin's surface and could eventually lead to breakouts. Foss follows this advice to a T unless she's having a bad breakout."Unless I have a major blemish and don't want to scare my [clients], I keep my skin completely makeup-free when I teach and workout. Occasionally I'll wear waterproof mascara, but that is the extent of it."
THE BEST SKIN CARE ADVICE SHE'S EVER BEEN GIVEN: 
"Less is more—I used to get so caught up in the steps of skin care. My skin currently [looks its] healthiest and I truly believe it is because my routine is low maintenance," she shares. In fact, a basic skin care routine may be all many of us really need according to some dermatologists. Keep things simple: cleanse, moisturize, and wear (and reapply) broad-spectrum SPF daily! 
THE ONE SKIN CARE PRODUCT SHE CAN'T LIVE WITHOUT:
Want more skin care and fitness tips? Our editors share their post-workout skin care tips, here.
Editor's Note: While Chelsea's skin care secrets may give her the results she's looking for, that might not be the case for others. Before applying her advice to your skin care regimen, we recommend consulting with your dermatologist.  
Read more

Back to top