Our Favorite Chemical Exfoliators for Your Skin Type
November 30, 2020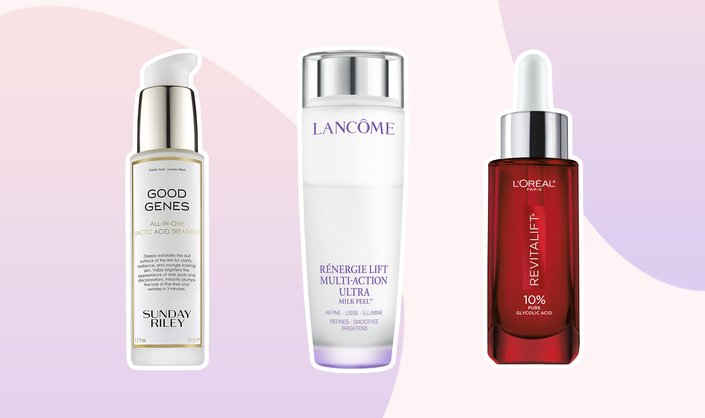 If physical exfoliation isn't for you or causes irritation, chemically exfoliating with gentler formulas is a great way to achieve a brighter, more even-looking skin tone. Chemical exfoliators like alpha-hydroxy acids, or AHAs, (think: glycolic and lactic acid) and beta-hydroxy-acids, or BHAs, (think: salicylic acid) can help remove built-up dead skin cells from the skin's surface through potent ingredients — no rubbing required.
 If you're not sure which ingredients are right for your skin type, read on because board-certified dermatologist and Skincare.com consultant, Dr. Ted Lain is providing his recommendations, below. 
The Best Exfoliator for Oily and Acne-Prone Skin
"Oily skin can tolerate more aggressive exfoliation, utilizing either alpha-hydroxy or beta-hydroxy-acids," says Dr. Lain. "Glycolic and salicylic acids are the two most common ingredients in these products." To avoid over-exfoliation, Dr. Lain cautions against using a physical exfoliator with rough particles in tandem with these stronger acids.
Try the SkinCeuticals Blemish + Age Defense, Vichy Normaderm PhytoAction Deep Cleansing Gel or the L'Oréal Paris Revitalift Derm Intensives 10% Pure Glycolic Acid Serum.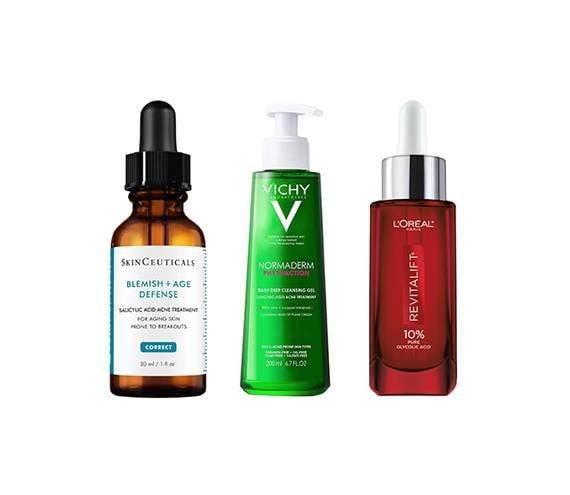 The Best Exfoliator for Dry Skin
For people with dry skin, Dr. Lain recommends lactic acid for its ability to hydrate and exfoliate gently. "Not only does lactic acid help to remove dead skin cells, it also acts as a humectant to draw water into the skin and improve the dryness," he says.  
Try the Sunday Riley Good Genes All-In-One Lactic Acid Treatment or Biossance Squalane + Lactic Acid Resurfacing Night Serum.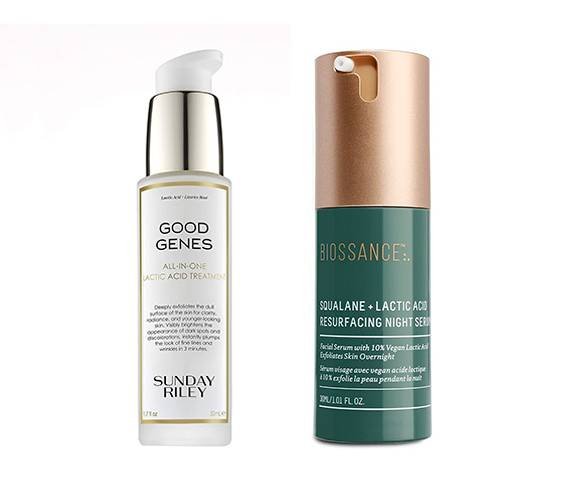 The Best Exfoliator for Combination and Sensitive Skin
Combination skin is more susceptible to sensitivity and irritation when exfoliating, so it's important to pay attention to how your skin reacts. "Combination skin is tricky," says Dr. Lain. "I like lipo-hydroxy-acid cleansers for this skin type because this acid works gently and slowly. This ingredient also works for those with sensitive skin, though the appearance of redness, rough texture or itching are signs to reduce the frequency of its use."
Try the SkinCeuticals LHA Cleansing Gel or Lancôme Renérgie Lift Multi-Action Ultra Milk Peel.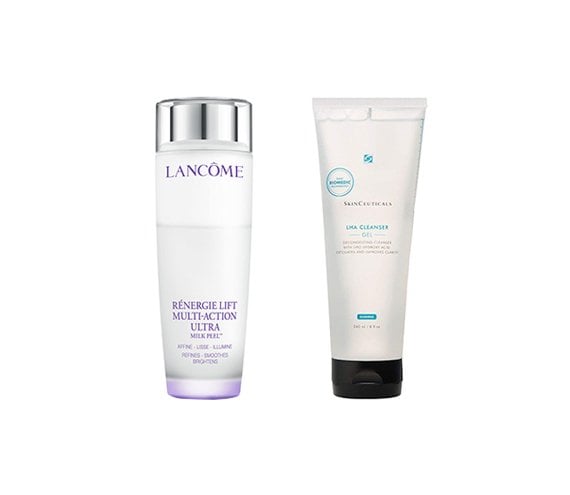 Design: Hannah Packer
Read More:
This Is What's Actually Coming Out of Your Pimple When You Pop It 
Derm DMs: Can You Use Body Lotion on Your Face? 
This Is Why You Get Dry Skin Around Your Nose
Read more

Back to top