7 Coffee Face Scrubs That Act Like a Wake-Up Call for Your Skin
March 15, 2018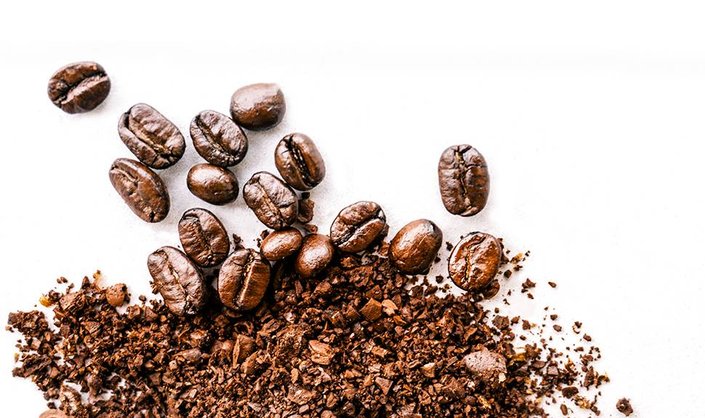 Many of us rely on coffee to give our sluggish morning routines a boost in the right direction. That's because caffeine can help energize us, and let's face it: if you're not a morning person, that pick-me-up is very welcomed once the sun comes up. What you may not have realized, however, is that those beloved coffee grounds could also offer beauty benefits, namely exfoliating your skin so it looks and feels its best—even in the wee hours of the morning. But we're not the first ones to discover this. In fact, there are plenty of coffee scrubs—for both face and body—available out there to help slough away dead skin cells. Ready to reveal soft and smooth skin? Keep scrolling to discover some of our favorite coffee face scrubs!
Frank Body Creamy Face Scrub
Frank Body is perhaps best-known for their full-body coffee scrubs, but if you're looking for one specifically for your face, they've got you covered there too. The brand's Creamy Face Scrub is formulated with fine coffee granules and can help to gently buff the look of dull skin on your skin's surface. The result? That healthy-looking glow everyone's after. For the best results, the brand recommends using Creamy Face Scrub two to three times a week after cleansing.
Yes To Coconut Energizing Coffee 2-in-1 Scrub & Cleanser Stick
Your favorite barista may be able to make the best cup of coffee, but can he or she make your cup of joe multi-task? Probably not, which is why you should give this 2-in-1 stick from Yes To a-go. Not only does the formula bring together two of our favorite ingredients in our kitchen pantry—coffee and coconuts—but it helps cut down time in our skin care routines by scrubbing and cleansing at the same time. Not to mention, thanks to the handy stick packaging, we can throw it into our bags for quick and easy use while on the go.
Nyakio Kenyan Coffee Face Polish
You've heard of the 3 R's of helping the environment: "reduce, reuse, and recycle." But have you heard of the 3 R's of Nyakio's Kenyan Coffee Face Polish? If not, let us fill you in. According to the brand, this creamy facial scrub can "renew, refresh, and revitalize" the skin. Try saying that ten times fast!
Natural Element Coffee Sugar Face Scrub and Cleanser
Are you dreaming of Hawaiian coffee? While we can't grant you roundtrip fare to get your fix, we can recommend this coffee sugar face scrub and cleanser formulated with Hawaiian kona coffee. Sure, it's not the same as trip to paradise, but perhaps it's the next best thing—especially if you use the formula during an at-home spa day.
Que Bella 2-in-1 Coffee Scrub & Mud Mask
Coffee scrubs and cleansers aren't the only 2-in-1 products you can find. There are 2-in-1 coffee scrubs and mud masks as well, like this formula by Que Bella. It can be yours for under $2, but that's not even the best part. The formula can help brighten the look of dull, tired skin while helping to exfoliate at the same time.
LuxeJoie Blueberry & Coffee Bean Exfoliating Cleanser
Blueberries and coffee? It's not a duo you hear of every day, but that's no reason to steer clear, especially where this exfoliating cleanser is concerned. Fresh smell aside, this facial cleansing gel with coffee bean exfoliating particles can help remove makeup, dirt, and impurities to reveal a clean and refreshed canvas.

L'Oréal Paris Pure-Sugar Resurface & Energize Kona Coffee Scrub
Formulated with real Kona Coffee Grounds from the Kona Coast of Hawaii, this energizing sugar scrub can help instantly awaken your skin. Suitable for all skin types, the blend of three pure sugars and Kona Coffee can remove impurities while reducing signs of fatigue. No need to fret about this scrub being rough on your skin—the gentle formula doesn't include microbeads or harsh exfoliants.
Editor's note: After exfoliating your skin, whether on your face or body, it's important to reintroduce any lost moisture and avoid unwanted dryness with a layer of cream or lotion. For the best moisture absorption, apply your hydrating moisturizers, body creams, salves, etc. while your skin is slightly damp. Need a rec? We're sharing our favorite facial moisturizers to kick dry skin to the curb, here!
Read more

Back to top