8 Sunscreens That Leave Your Skin Luminous and Protected From the Sun
June 27, 2022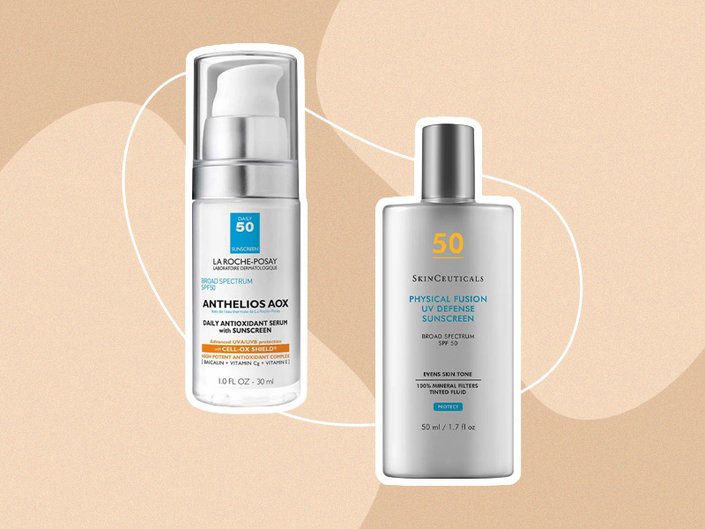 The season of even more emphasis on protecting our skin from the sun is upon us, and we've made it our mission to find the best sunscreens that offer protection without compromising the look or feel of our skin. We're trading in SPFs that create a white cast, dryness and pilling for more lightweight options that provide radiance in addition to UV protection.
Keep scrolling to see which luminous sunscreens have our stamp of approval. From
tinted SPFs
to glowy options for the body and more, we've got you covered with our list.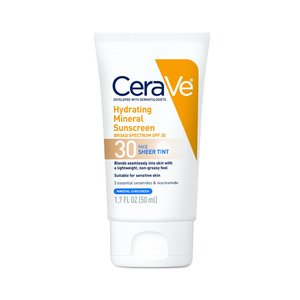 1 / 8
Our Favorite Tinted SPF
Tinted SPFs are great for no-makeup, makeup days as well as for ensuring that no white cast is in sight. This one is great because the color is extremely flexible, meaning it will work on a wide variety of skin tones. It's a 100% mineral SPF that protects the skin from UVA and UVB rays while leaving behind a subtle radiant finish.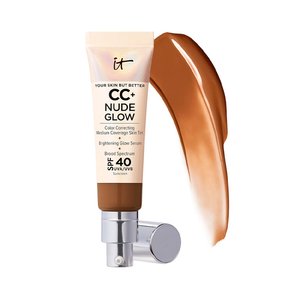 2 / 8
Our Favorite CC Cream With SPF
While we always recommend applying SPF first regardless of whether your makeup contains it or not, if you're looking for additional sun protection coverage in your makeup, this is a fantastic choice. It's a lightweight, medium-coverage foundation made with 90% skincare ingredients, which provides SPF 40 protection all while blurring the complexion and creating a gorgeous glow.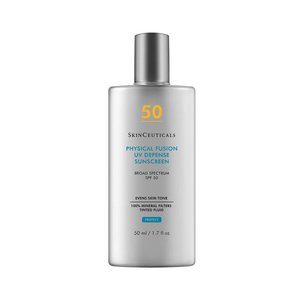 3 / 8
Our Favorite SPF for Sensitive Skin
Finding an SPF that works for you when you have sensitive skin can be a challenge, but this lightweight, fluid formula is great for all skin types, including sensitive skin. It's a completely mineral formula that boosts the skin's radiance while remaining non-comedogenic and fragrance-free.
4 / 8
Our Favorite SPF for Mature Skin
This drugstore sunscreen is a great choice for people with mature skin because the serum-like formula helps to smooth the appearance of fine lines and dark spots while providing broad-spectrum SPF protection. It's also formulated with an antioxidant complex that helps protect the skin from free radicals and environmental stressors.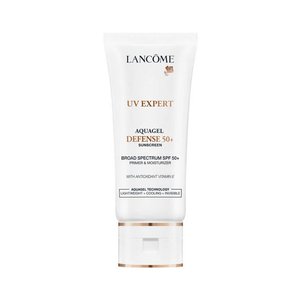 5 / 8
Our Favorite Primer With SPF
We love sunscreens that double as primers and moisturizers, and this one is that and so much more. The weightless, moisturizing formula is non-greasy despite its glowy finish, and it protects the skin from the sun all while being breathable and free of white cast.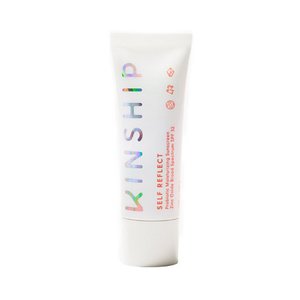 6 / 8
Our Favorite SPF for Dry Skin
It's hard to imagine those with dry skin not falling head-over-heels for this ultra-glowy, hydrating facial SPF. In addition to its moisturizing properties, it contains turmeric, an antioxidant that works to sooth blemish-prone skin, as well as the brand's proprietary plant-based probiotic that helps to support a strong skin barrier.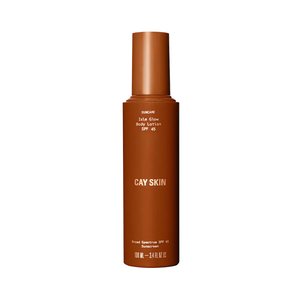 7 / 8
Our Favorite SPF Body Lotion
Radiant skin isn't reserved for the face, and this luminous sunscreen for the body will help you achieve an all-over glow. The lightweight formula has a natural-looking pearlescence for immediate illumination, and it contains skin-loving ingredients, like sea moss, sunflower seed oil and cocoa seed butter to nourish and protect the skin barrier.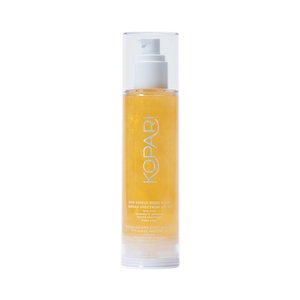 8 / 8
Our Favorite Body Oil With SPF
While many body oils leave the skin looking and feeling greasy, this one has a texture that feels like a hybrid between a gel and oil, making it incredibly comfortable to wear. It absorbs into the skin in seconds, leaving it glowy, protected from the sun and moisturized.
Read more

Back to top