6 Steps to a Clear Complexion
September 21, 2017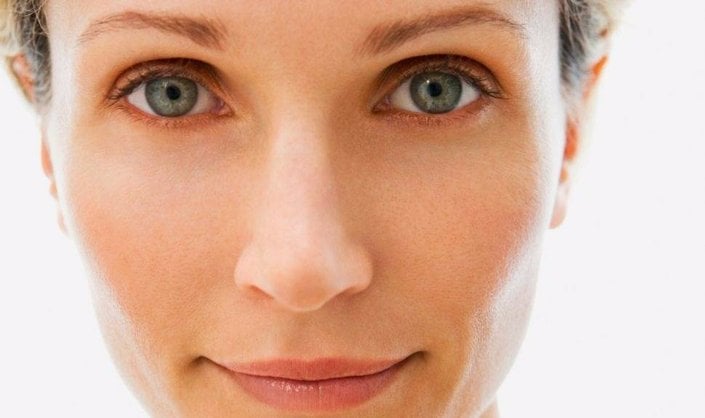 Step One: Cleanse Regularly
Cleansing your skin is the foundation of a healthy routine. It helps whisk away excess sebum, makeup, and debris that can clog the pores and lead to unwanted breakouts, congestion, and a dull skin appearance. Reach for a gentle cleanser every morning and night (and immediately after a workout). One of our favorites that helps wash away impurities while preventing breakouts is Vichy's Normaderm Gel Cleanser. Formulated with salicylic acid, glycolic acid, and LHA, this daily cleanser for acne-prone skin can purify the pores, remove excess oil and prevent new skin imperfections from forming.
Step Two: Tone

 
Toner is one of the most underrated skin care products around. Many toners can help balance the skin's natural pH, while others can help minimize breakouts or even hydrate the skin. No matter your concern, there's most likely a toner out there that can help improve your complexion, and they only take a few minutes to use!
Another major upside to incorporating a toner into your routine is that it can help ensure that your skin is thoroughly cleansed—and we all know how important it is to remove all that unwanted junk before moving on with the rest of your routine. For the full low-down on the benefits of toner, read this!
Step Three: Apply Serum
Next up on the list: serum. There are many serums out there that can help you achieve a clearer-looking complexion, all at various price points. Best of all, adding a serum into your routine is a simple, quick step that delivers a targeted and concentrated formula to your complexion. One formula that not only helps prevent breakouts, but also improves the appearance of fine lines and uneven skin tone is SkinCeuticals Blemish + Age Defense. This formula, with salicylic and glycolic acid, minimizes fine lines and wrinkles while improving the appearance of imperfections.
Step Four: Spot-Treat
Don't let blemishes get you down! Target them with a powerful spot treatment, like AcneFree's Maximum Strength Terminator 10 with benzoyl peroxide. This spot treatment kills 99% of acne bacteria on contact and continues to fight breakouts between applications.
Step Five: Hydrate
Top off your skincare routine with a hydrating moisturizer. Keeping the skin hydrated is an easy way to promote radiance and a balanced complexion. Depending on your skin type, reach for a gel or cream formula to nourish the skin and give back any hydration that was lost during cleansing. 
If you prefer a gel formula, we recommend Garnier SkinActive Moisture Bomb The Antioxidant Super Moisturizer. With hyaluronic acid and goji berry, this moisturizer floods the skin with long-lasting hydration for softer, healthier-looking skin. For a classic cream moisturizer, reach for L'Oreal Paris' Age Perfect Cell Renewal Day SPF 15 Cream.
Step Six: Protect with Broad Spectrum SPF
Last but certainly not least, apply Broad SPetrum SPF. Every morning skin care routine ends with sunscreen. Why? Because keeping your skin protected from harmful UV rays can reduce the risk of premature aging and developing some skin cancers. CeraVe Sunscreen Face Lotion boasts Broad Spectrum SPF 50 in a lightweight, oil-free and water-resistant formula. Plus, it's formulated with ceramides and niacinamide, spreads easily, and dries with a clear finish. 
Read more

Back to top