How to Treat Acne Scars — According to a Dermatologist
June 16, 2020
Whether you suffer from the occasional pimple or two or have more severe breakouts, acne and its aftermath can be difficult to deal with. Popped pimples tend to leave marks behind in their wake, causing scarring and discoloration that you might want to get rid of. But before you start buying every cream in sight or trying a DIY method you found on the internet, it's important to learn exactly what you're dealing with in order to treat it effectively. To break down what you need to know about acne scars, we tapped Miami-based dermatologist and Specific Beauty founder Heather Woolery-Lloyd, M.D., to get her best tips for treating them.
What Are Acne Scars?
It's important to distinguish between acne marks and acne scars. "Acne marks are red or brown spots, which can often be mistaken for acne scars," says Dr. Woolery-Lloyd. "Acne marks are caused by an inflamed lesion such as a pimple or blemish. For many people, inflamed pimples leave a dark or red mark that will fade over a few weeks to a few months." If you struggle with more severe acne, however, significant inflammation can cause the skin to heal with a scar. Acne scars are small indentations in the skin and range from shallow to very deep.
Can You Remove Acne Scars?
Visible acne marks can be minimized by using products formulated with skin-brightening ingredients, says Dr. Woolery-Lloyd, but acne scars require more intensive treatment. For scarring, she recommends talking to your dermatologist about in-office procedures like chemical peels, microneedling and lasers.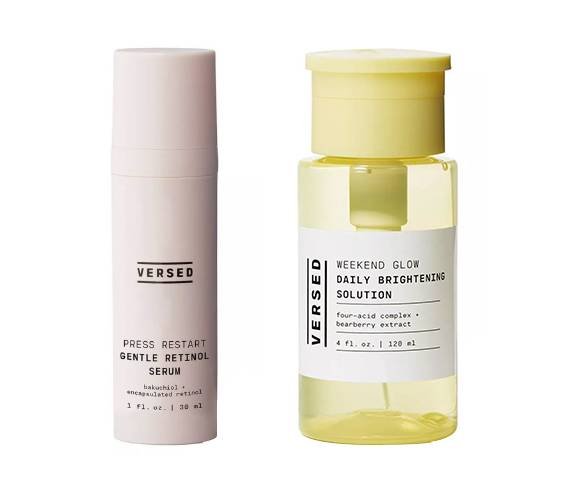 How to Treat Acne Marks at Home
According to Dr. Woolery-Lloyd, acne marks can be treated at home with a good skin-care regimen that includes SPF. She also suggests reaching for products formulated with brightening ingredients such as licorice, niacinamide and kojic acid. For this, we recommend the CeraVe Resurfacing Retinol Serum. This formula has a blend of encapsulated retinol, ceramides, niacinamide and licorice root extract to help brighten and resurface the texture of the skin. It's also non-comedogenic, paraben-free and fragrance-free, making it suitable for all skin types. Another option we love is the Versed Disappearing Act Spot-Erasing Duo, which includes Press Restart, a gentle retinol serum and Weekend Glow, a Brightening Solution toner.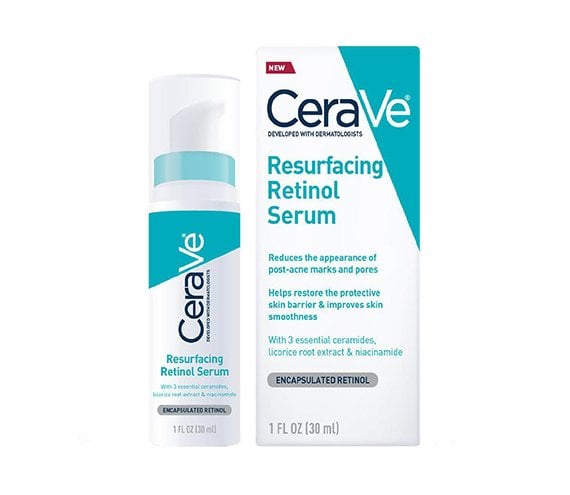 Read More:
The Best Illuminating Moisturizers to Try
8 Detoxifying Face Masks to Try While Social Distancing
Read more

Back to top