Why Pimples Get Itchy, as Explained by a Dermatologist
June 22, 2023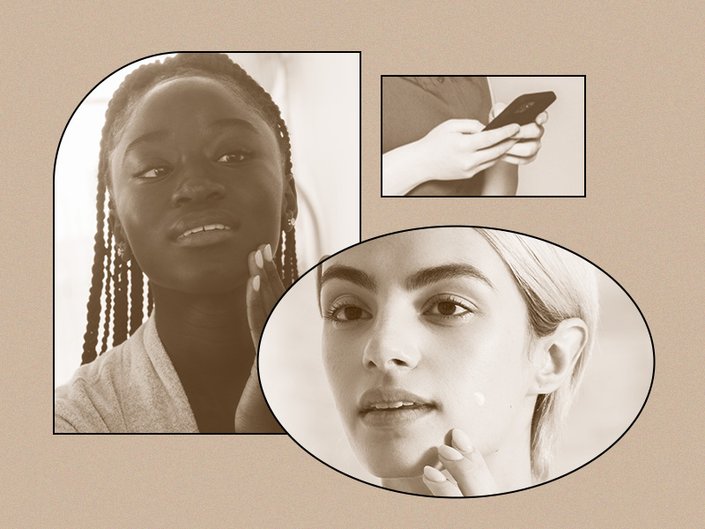 When I woke up a few days ago with a red, inflamed and super itchy bump on the side of my face, I thought maybe I had been bitten by a mosquito in my sleep. Fast forward to a conversation with board-certified dermatologist Dr. Rachel Nazarian of Schweiger Dermatology Group in New York City, and I came to the realization that I was actually experiencing an itchy pimple. If you've experienced this type of acne, stop scratching and keep scrolling to find out what may be causing it and how to address your uncomfortable blemishes.
Can Acne and Pimples Itch?
If you've ever had an itchy pimple before, you can attest firsthand that acne and pimples can get itchy. But the reason why your pimple is itching is likely related to a different skin issue than the acne itself, since itchiness isn't as common a side effect of pimples. Keep reading for potential reasons why you may be feeling tempted to scratch your pimple.
What Causes Itchy Acne and Pimples?
Inflammation and redness are typical when it comes to acne, but itchiness isn't as common. That's because acne itself isn't inherently itchy. Rather, the sensation is likely being caused by a secondary skin condition, like skin sensitivity or dryness with a compromised moisture barrier.
"The sensation [of dryness] is then exacerbated by incorrectly or aggressively trying to treat the pimple," says Dr. Nazarian. "Over-washing, scrubbing or applying harsh spot treatments can all irritate the skin." Additionally, the types of skincare products and ingredients that are often used to treat breakouts, such as chemical exfoliants like AHAs and BHAs, can irritate the skin if used excessively or in conjunction with other harsh ingredients.
It's also possible that an itchy pimple isn't a pimple at all. "Classic acne pimples are more painful or tender [than itchy], so itching may be a sign of another skin condition such as folliculitis, rosacea or eczema — all of which can mimic the same red bumps of acne," says Dr. Nazarian. "These varying skin conditions are all treated differently and warrant an evaluation by a board-certified dermatologist."
How to Address Itchy Acne
When dealing with acne, your first instinct might be to try to dry out the pimple and apply a hot compress. But when acne has an itch-factor, you're going to want to proceed a little differently. "Application of topical ingredients that are over-drying or applying heat to draw blood to the surface can all trigger itching or make itching and irritation worse," says Dr. Nazarain. "It's best to wash your face with cool or lukewarm water, use a gentle, non-foaming cleanser and softly pat the skin dry." For a gentle cleanser, we recommend the CeraVe Acne Control Cleanser.
The biggest thing to avoid — no matter how tempting — is to itch the affected area. "Scratching can increase inflammation, which in turn increases risk of scarring and staining of the skin," says Dr. Nazarian. "Rather than picking or itching, apply an ice cube for a few seconds to decrease the inflammation and a topical hydrocortisone 1% to quell the itch." It could also be a good idea to create a barrier by using a pimple patch to stop yourself from scratching. One of our current favorite products is the Peace Out Acne Dots.
How to Prevent Itchy Acne
When it comes to preventing itchy acne, keep in mind the potential causes mentioned above. When washing your face, take care not to scrub or rub too harshly. You should also pay attention to the ingredients you're using in your skincare routine so you can avoid using multiple potentially irritating ingredients at the same time. For example, while salicylic acid and retinoids are both incredibly effective at treating breakouts, they shouldn't be used together. Finally, if you know you're prone to dry skin or sensitivity, you can make an effort to use gentle and hydrating skincare products.
The Best Skincare Products for Breakout-Prone Skin
Keep breakouts at bay with the CeraVe Acne Control Cleanser, a salicylic-acid-infused face wash that gently buffs away pore-clogging dead skin cells. With a refreshing gel-to-foam texture, this cleanser penetrates pores to remove excess oil and dirt. Unlike some acne-fighting products, it's not too harsh or drying, thanks to hydrating ceramides and soothing niacinamide in the formula.
Add a breakout-fighting serum into your skincare routine, like the IT Cosmetics Bye Bye Breakout Salicylic Acid Acne Serum, for an added layer of defense against unwanted blemishes. Formulated with exfoliating salicylic acid and lactic acid, this innovative serum targets breakouts at every stage in the acne lifecycle. It helps clear up active breakouts, prevent new ones from forming and helps fade post-acne marks — all at the same time.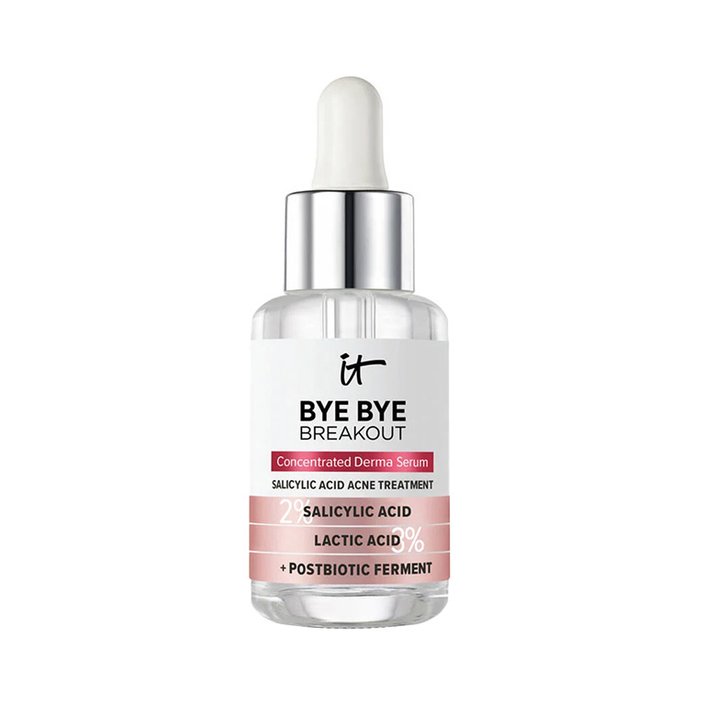 If you have an oily skin type, the Kiehl's Ultra Pure High-Potency 5.0% Niacinamide Serum will help you get the shine under control. With a potent concentration of 5% niacinamide, this serum minimizes excess oil and soothes the skin to visibly reduce the appearance of shine. This is also a great option for you if you're prone to redness — niacinamide can help lessen the look of redness and contribute to a more even skin tone.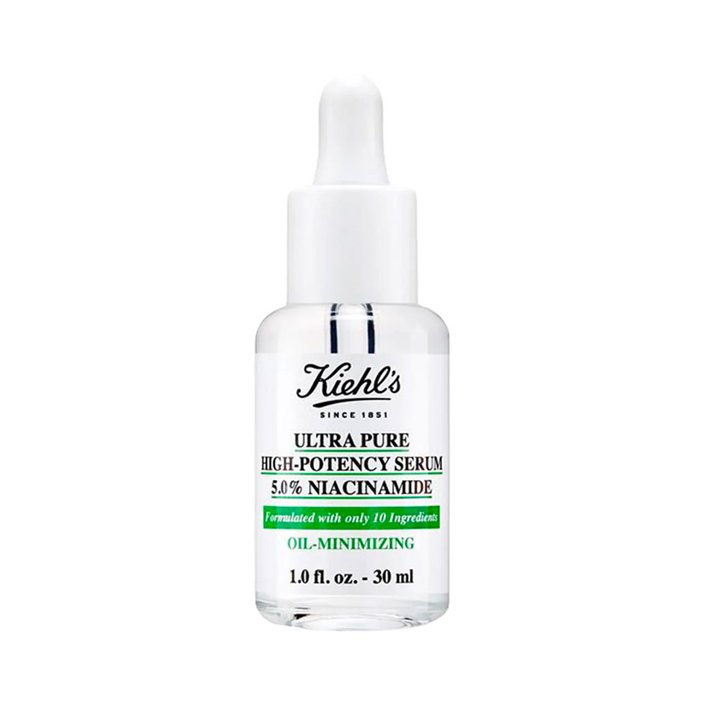 Struggle with acne blemishes, pimples, whiteheads or blackheads? You can benefit from the La Roche-Posay Effaclar Duo Acne Spot Treatment, a benzoyl peroxide spot treatment that reduces the number and severity of blemishes. The formula also contains lipo-hydroxy acid, a chemical exfoliant with skin-renewing properties, and glycerin, a humectant that helps keep your skin hydrated.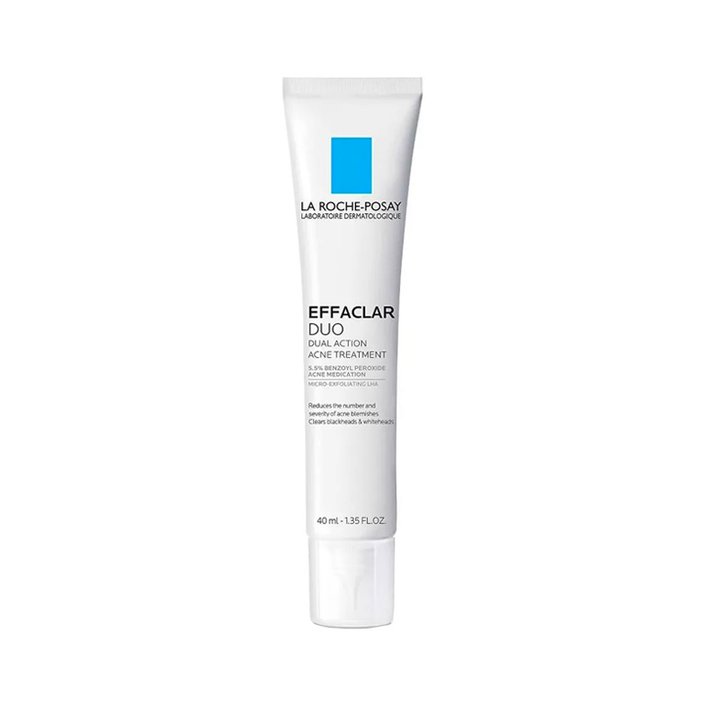 True to its name, the Youth To The People Superfood Air-Whip Moisture Cream is super lightweight with a refreshing gel texture. This newly-reformulated face cream plumps your skin, helps to strengthen moisture barrier function and, most importantly, provides an impressive 48 hours of hydration. While some moisturizers can feel heavy or greasy on breakout-prone and oily skin types, this airy cream is suitable for acne-prone skin and won't clog your pores.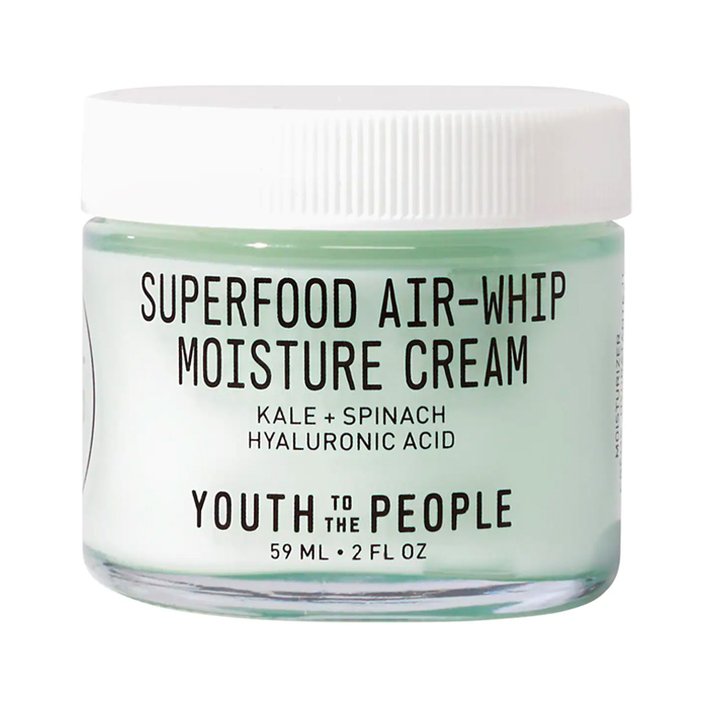 The Vichy Normaderm PhytoAction Daily Deep Cleansing Gel rids your skin of impurities like dirt and excess oil using ingredients such as salicylic acid, zinc and copper minerals and Vichy volcanic water. It targets skincare concerns such as clogged pores, acne blemishes and blackheads. Use it twice a day to get visibly purified skin with a more even tone and texture.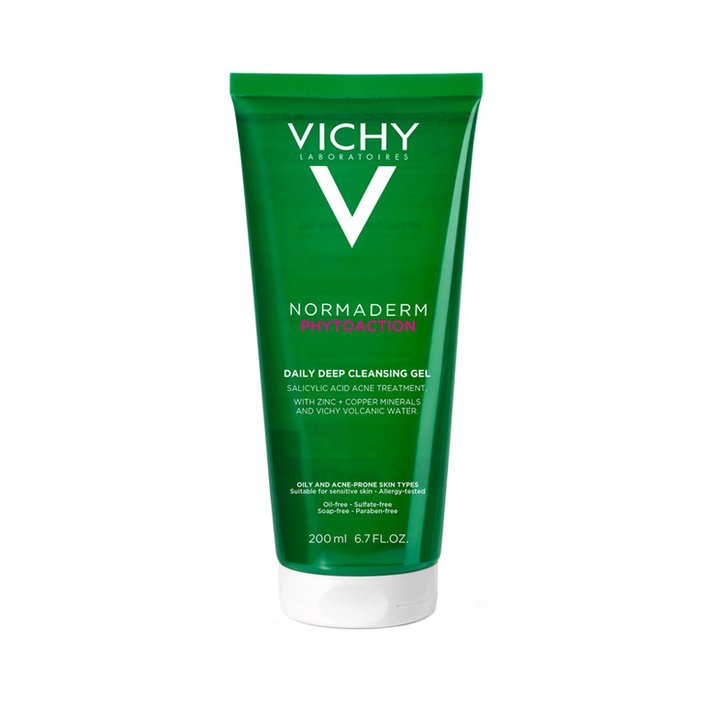 Thinking about incorporating a vitamin C serum into your skincare routine? Check out the SkinCeuticals Silymarin CF. This oil-free vitamin C serum was formulated specifically for oily skin and blemish-prone skin to reduce oiliness, refine skin texture and improve skin clarity and fine lines. It's formulated with powerhouse skincare ingredients like l-ascorbic acid (vitamin C), ferulic acid and salicylic acid.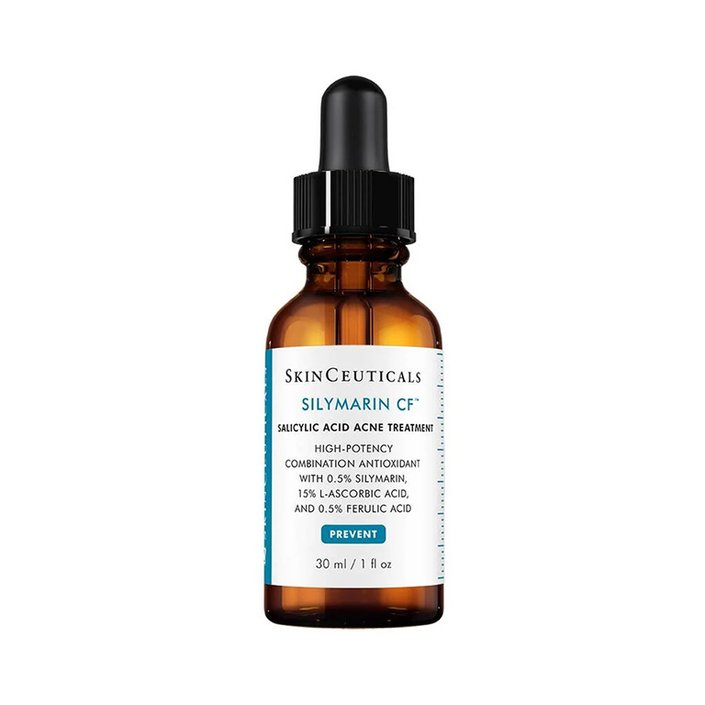 Prevent yourself from picking at your pimples and further irritating them with the Peace Out Acne Healing Dots. These hydrocolloid pimple patches are infused with salicylic acid to visibly shrink your pimples overnight without irritating your skin. They also contain aloe vera to soothe the blemish and minimize redness. Just stick one on your face and watch your pimples disappear (in six hours or less!).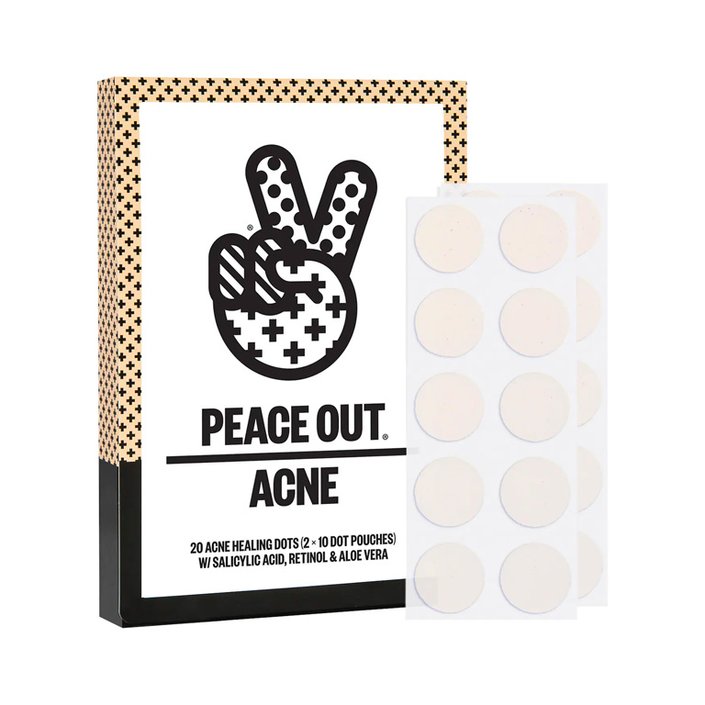 Read more

Back to top