4 Causes of Dry Skin and How to Correct Each One
September 11, 2023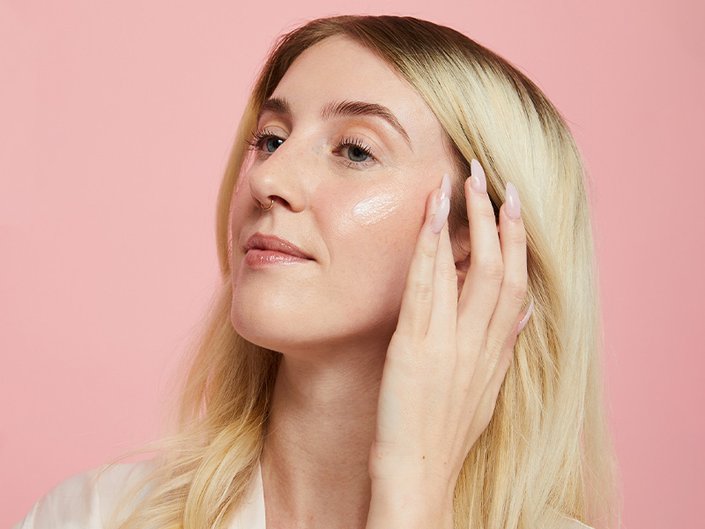 Moisturizing is one of the most non-negotiable skincare rules to follow. After all, hydrated skin is happy skin. But what happens when your skin continues to feel dry and dehydrated even after you use lotions, creams and other hydrating skincare products? Well, it turns out your product application could actually be causing dry skin.
Applying moisturizer to your body and face may seem easy, but there's still a technique to it. In addition to applying moisturizer correctly, you also want to be sure that your skin is prepped to receive moisture and you're using products that work for your skin type.
Not sure where to start? We connected with dermatologists to determine what to do and what not to do.
What Is Dry Skin?
"When our skin rapidly loses water, it will become dry," says board-certified dermatologist Dr. Kate Viola. Harsh deodorant body washes and soaps, as well as laundry detergents with fragrance and dye will strip the skin of natural protective fats and oils. Taking long, hot showers and living in colder, dryer climates are also culprits." Plus, she adds, our skin naturally starts to dry out as we age.
Where Does Dry Skin Typically Appear?
"The face, arms, elbows, hands, legs and feet are especially prone to dry skin caused by water loss," says Dr. Viola. "These areas are more likely to be exposed to harsh weather and dry heat during the winter months." Our hands are another common location — frequently washing our hands and using hand sanitizer can lead to dryness "and even cracking of the skin," says Dr. Viola.
What Causes Dry Skin?
There are many causes of dry skin, including changing weather conditions, harsh products and incorrect moisturizer application. Keep reading to find the main mistakes people make that can cause dry skin.
Dry Skin Mistake: Using a Harsh Cleanser
Even a top-shelf moisturizer can't save you if you're using a cleanser that dries out your skin on a regular basis. Many traditional cleansers can strip the skin of vital moisture. If your skin feels tight or squeaky clean after use, chances are you've washed away oils and hydration that your skin desperately needs. To avoid this problem, make sure that you're shopping for a cleanser catered to your skin type.
If you have dry skin, you should reach for more hydrating, nourishing cleansers that can replenish your skin's moisture. "I like cream cleansers for dry skin," says Dr. Dhaval Bhanusali, a board-certified dermatologist. Try the Kiehl's Ultra Facial Overnight Hydrating Face Mask with 10.5% Squalane, which can be used as both a cleansing balm and a nourishing overnight mask.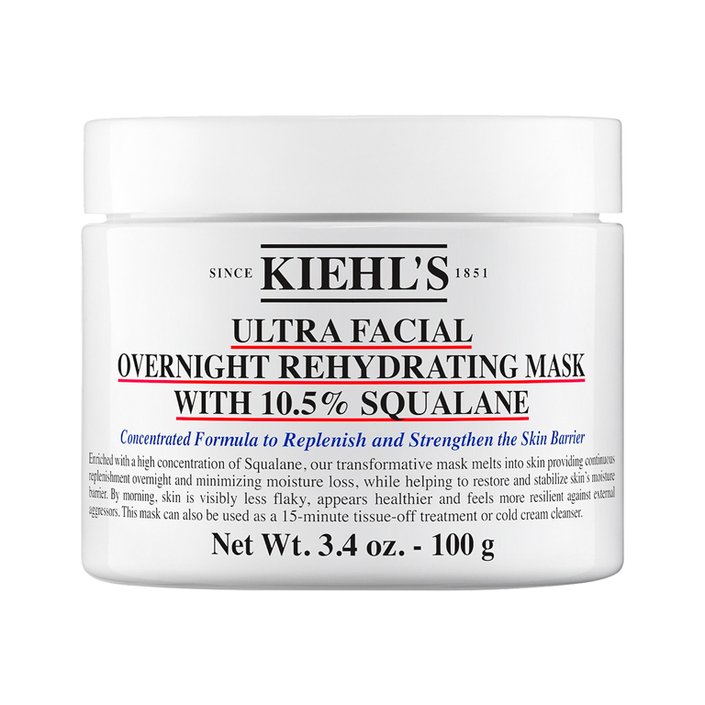 Dry Skin Mistake: Over-Cleansing Your Skin
Although you may want your skin to feel completely clean of all debris, over-cleansing is actually one of the worst mistakes you can make. This is because it disrupts your skin's microbiome — the microscopic bacteria that make an impact in the way our skin looks and feels.
Board-certified dermatologist Dr. Whitney Bowe reveals that washing the skin too frequently is actually the number one skincare mistake she sees amongst her patients. "Any time that your skin feels really tight, dry and squeaky clean after cleansing, it probably means that you're killing off some of your good bugs," she says. Instead of cleansing morning and night, try misting your face, rinsing with water or applying a toner before you moisturize in the morning.
Dry Skin Mistake: Skipping Out on Exfoliation
Gentle exfoliation is a necessary part of your weekly skincare routine. You can choose between chemical exfoliators formulated with acids or enzymes, or physical exfoliators, like scrubs and dry brushes. If you skip out on exfoliating, it can cause dead skin cells to build up on the surface of your skin and make it difficult for your lotions and moisturizers to do their jobs.
Chemical exfoliants are typically less abrasive to the skin than physical scrubs, which is why we recommend using the L'Oréal Paris Revitalift Derm Intensives 5% Glycolic Acid Peeling Toner one to two times a week. It contains soothing aloe vera and glycolic acid to gently exfoliate and help fade dark spots.
Dry Skin Mistake: Confusing Dehydrated Skin for Dry Skin
Another reason why your skin might still feel dry post-moisturizer is because it's dehydrated. Although the terms sound similar, dry skin and dehydrated skin are actually two different things — dry skin lacks oil and dehydrated skin lacks water.
"Dehydrated skin can be the result of not drinking enough water or liquids, as well as using irritating or drying products that can strip the skin of its moisture," explains board-certified dermatologist Dr. Dendy Engelman. "Look for skincare products that boast hydrating ingredients such as hyaluronic acid, and keep your body hydrated by drinking the recommended amount of water."
We also recommend purchasing a humidifier, which can help add moisture to the air in your home and help keep your skin hydrated.
Why Is My Skin Not Absorbing Moisturizer?
You're Not Moisturizing Damp Skin
Fact: There is a right time to moisturize, and it happens to be when your skin is still damp, either from washing your face or using other skincare products like toner and serums. "Your skin has the most moisture when it's wet, and moisturizers work best when skin is already hydrated," explains board-certified dermatologist and cosmetic surgeon Dr. Michael Kaminer.
Dr. Kaminer adds that after you shower, water evaporates off your skin, which can leave it feeling more dry. Post-shower or bath, pat your skin dry and immediately reach for a body lotion of your choice. We're a fan of lightweight lotions in the warmer months and creamy body butters all winter.
You're Using the Wrong Moisturizer for Your Skin Type
Whenever you add a new skincare product to your routine, you should always use one that's been formulated for your specific skin type. If you have dry skin and are using a moisturizer that is formulated for oily or blemish-prone skin, chances are your skin won't respond in the way you'd like it to. You'll also want to make sure you look at the product label for key hydrating ingredients, such as ceramides, glycerin and hyaluronic acid.
For maximum moisture, we recommend Youth to the People Adaptogen Deep Moisture Cream. Formulated with peptides, squalane, shea butter and plant extracts, it deeply hydrates and provides anti-aging benefits. If you want to replenish your skin with oils, try the Momotaro Apotheca Body Oil, which has a combination of argan, jojoba and sweet almond oils.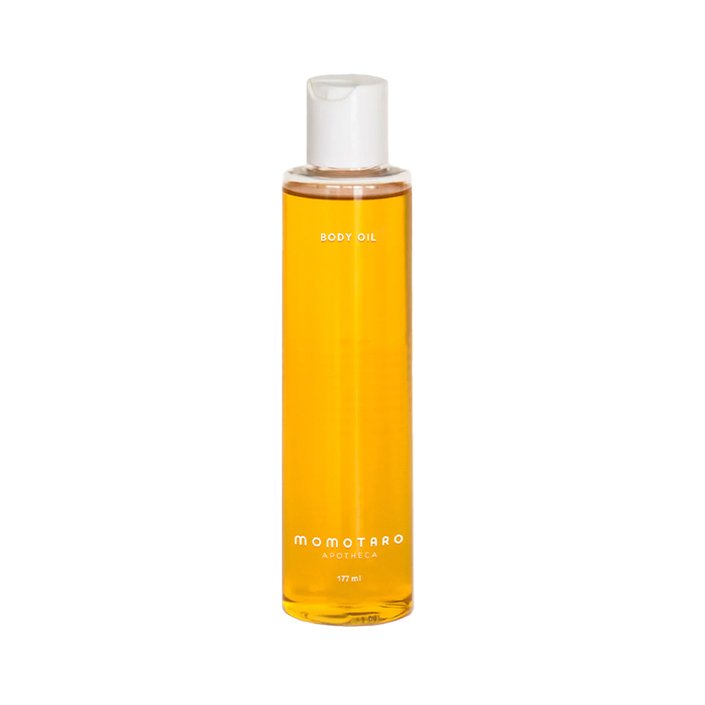 You're Applying Lotion the Wrong Way
If you're regularly exfoliating, using skincare products that have been formulated for your skin type and applying your lotions and creams immediately after cleansing but you still feel dry, it may be the technique you're using to apply your moisturizer.
Instead of haphazardly swiping — or worse, aggressively rubbing — moisturizer on your skin, try a gentle, upwards massage. This esthetician-approved technique can help you avoid tugging or pulling at the delicate parts of your face, like your eye contour.
How to Get Rid of and Prevent Dry Skin
Moisturize Daily
Applying moisturizer is one of the most important aspects in preventing and getting rid of dry skin, says Dr. Viola. "Apply following showers or baths, and target dryer areas like hands and feet — and do not forget your lips! You can also apply moisturizer several times a day if you need to." It's especially important to moisturize your hands — keep a hand cream stashed in your bag to reapply after you wash or sanitize your hands. Dr. Viola recommends using fragrance-free moisturizers that are formulated to be gentle enough for sensitive skin.
Use Gentle Face and Body Cleansers
Dr. Viola recommends seeking out face and body washes that say they're formulated for "sensitive skin" on the packaging — that way, they'll gently cleanse your skin without stripping it out of essential oils or moisture. If your skin is sensitive to fragrance, you should also opt for fragrance-free formulas, which, Dr. Viola notes, will be labeled clearly and are different from products that are labeled as "unscented."
Take Short Showers and Baths
"Hot water is notorious for stripping the skin of our natural oils and fats, which help maintain appropriate moisture and will also worsen dry skin," says Dr. Viola. Instead of taking long, hot showers, consider switching the water temperature to lukewarm and limiting your showertime to five minutes or less. If long showers and baths are where you typically unwind, consider applying a (hydrating) face mask and setting up a humidifier instead. That way, you can mimic the steamy feel of a shower while giving your skin the moisture it needs.
Prep Your Skin for Moisture With a Toner
After cleansing and before applying moisturizer, be sure to prep your skin with a toner, which can help remove any excess dirt and impurities left over after cleansing and balance your skin's pH levels.
One of our favorites is the Thayers Milky Hydrating Face Toner with Snow Mushroom, a gentle, pH-balanced formula that comforts and moisturizes skin with ingredients like snow mushroom, hyaluronic acid and elderflower water.
Use a Serum Before Moisturizing
Serums can give you a boost of moisture and simultaneously target other skin concerns such as signs of aging, acne and discoloration. We recommend opting for a hydrating serum like the Kiehl's Ultra Pure High-Potency 1.5% Hyaluronic Acid Serum. For the skin on your body, consider layering a cream and a body oil to lock in moisture.
For Extra Moisture, Try a Hydrating Overnight Mask
Overnight masks can help hydrate and replenish the skin during its regeneration process — which happens while you're asleep — and leave the skin looking and feeling soft, smooth and hydrated come morning. We're big fans of the Vichy Aqualia Thermal Night Spa and the IT Cosmetics Confidence in Your Beauty Sleep Night Cream.
The Best Skincare Products for Dry Skin
This moisturizer packs a nourishing dose of sugarcane squalane and ceramides, helping to hydrate the skin for up to 72 hours after applying. The formula is fragrance-free, gentle enough for dry to very dry skin and helps support the natural moisture barrier, leaving behind softer, smoother skin.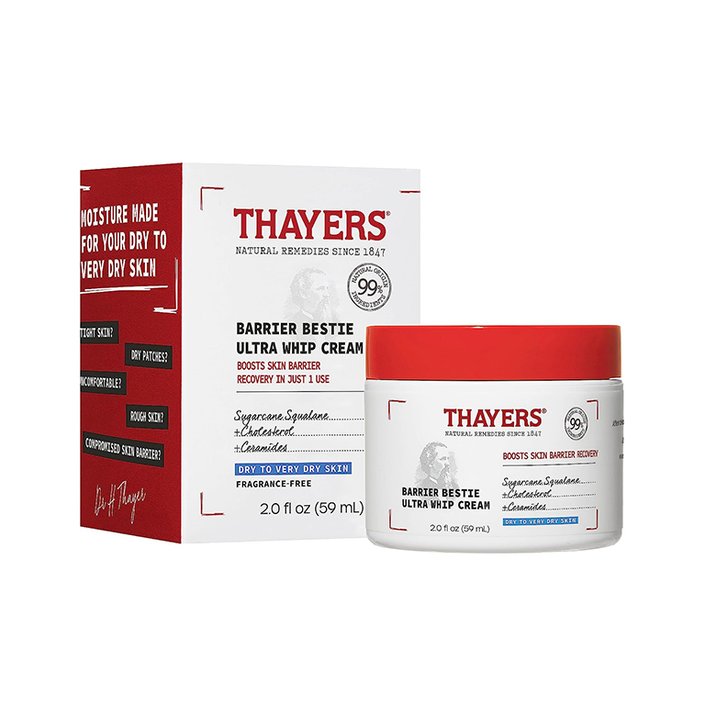 Keep the skin on your hands and body silky soft with this moisturizing duo. The luxe, non-greasy hand and body lotion melts into skin immediately, offering a smooth, moisturized feel and a boost of antioxidants. Notes of fresh greens, cedarwoods and black pepper smell invigorating and clean. The hand wash, which comes in the same scent, gently cleanses impurities without stripping away essential moisture. Already have a signature lotion or hand soap you love? Both products can be purchased separately as well.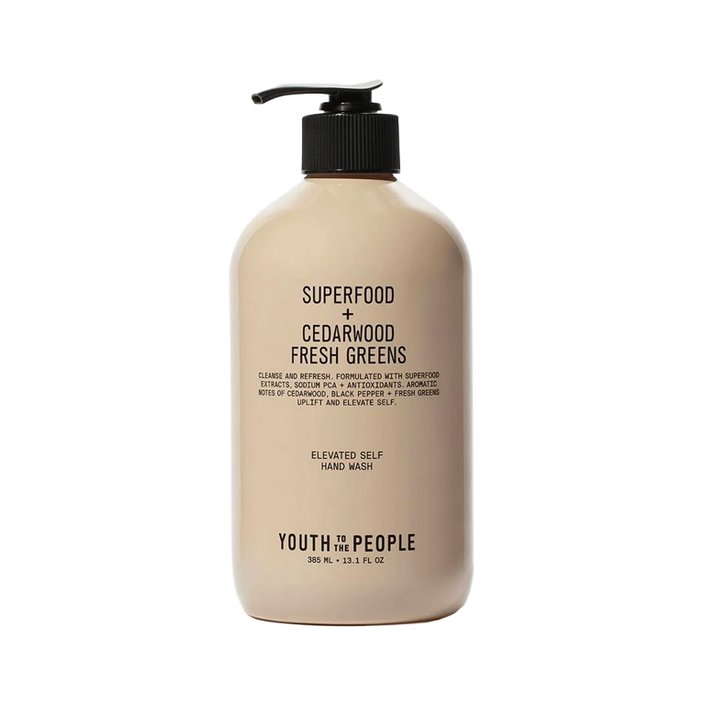 Help strengthen your skin's moisture barrier with this ultra-hydrating serum. It smooths and plumps skin with a cocktail of 10% bifidus prebiotic, hyaluronic acid and vitamin Cg, a known brightening ingredient. It works for all skin types, helping to boost radiance and smoothness while counteracting the look of pores, fine lines and wrinkles.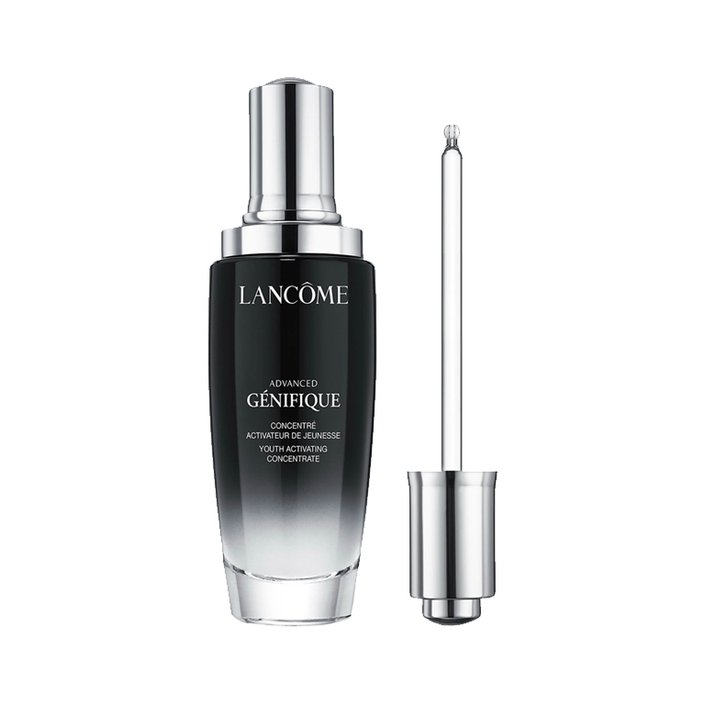 With a thick, balm-like consistency, this cream is the real deal when it comes to locking in moisture and protecting your skin's barrier. The fragrance-free formula is packed with gentle hydrators like colloidal oatmeal and beta-glucan, which provide instant relief to dry and irritated skin. It's also eczema-friendly, having received a seal of acceptance from the National Eczema Association.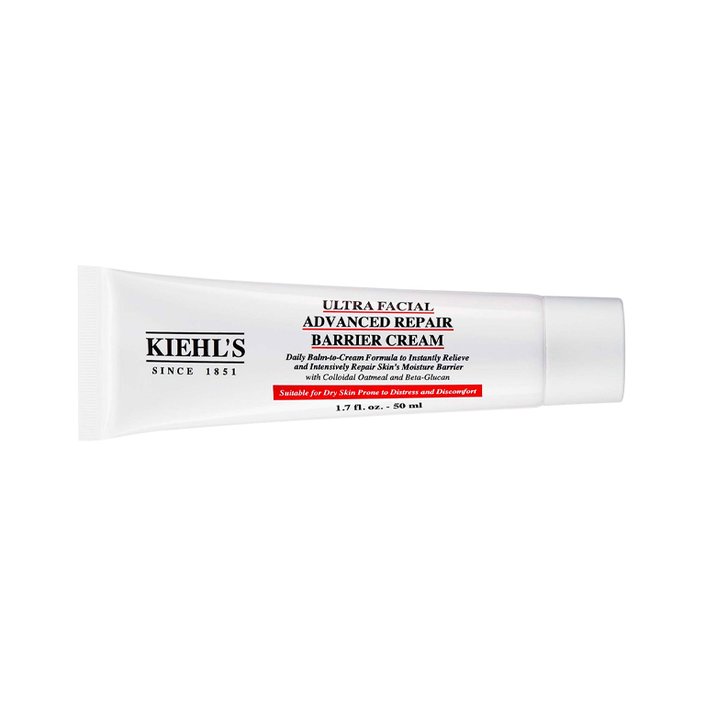 As Dr. Viola noted above, it's key to look for a gentle, hydrating cleanser to help prevent and minimize dry skin. This foam-to-oil pick is specifically formulated for dry to very dry skin types, with a barrier-balancing and fragrance-free ingredient list that's gentle enough for babies and skin with eczema.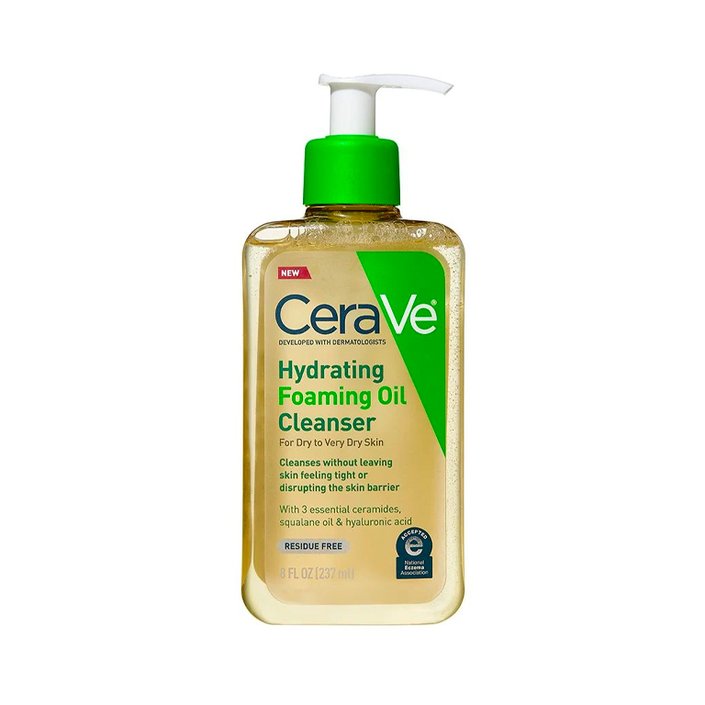 Read more

Back to top