The 2019 Skin Care Trends We're Loving (So Far)
January 22, 2019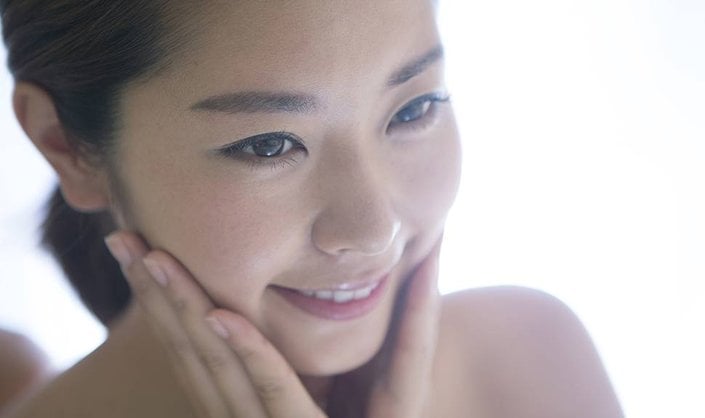 2019 is still as fresh as a rose in bloom. That's not stopping us from obsessing over a few of the skin care trends that have flowered so far. Below are five of 2019's biggest skin care trends thus far. Take a peek and see which one (or all) you'd like to try out for yourself, below.
TREND #1: SMART BEAUTY DEVICES

Skin care devices in 2019 will continue to get smart. Esteemed beauty brands are developing and launching wearable tech and smart devices that help make sure your skin is getting the best, most personalized attention it can. Take the Clarisonic Mia Smart, for example, which launched just a few months ago. The device boasts Bluetooth compatibility, an LED light indication, as well as a function that can adjust the brush head's frequency depending on your skin's needs. Since it can be synced with the Clarisonic app, you can personalize your skin care routine—from cleansing to anti-aging—in the palm of your hand. 
TREND #2: ANTI-POLLUTION SKIN CARE
Your skin is exposed to environmental aggressors on a regular basis. Although unseen, these pollutants can wreak havoc on your skin by breaking down collagen and elastin, the fibers that give skin its bounce. To help reduce these unwanted side effects, anti-pollution skin care products are continuing to gain favorability among consumers. 
TREND #3: TRENDY INGREDIENTS
Cannabis-infused skin care products have been on the rise, and we don't see the trend slowing down anytime soon. So far, 2019 has seen some of our favorite skin care brands releasing their very-own cannabis-infused products. Kiehl's, as one of them, recently launched its first-ever cannabis-infused skin care product named Cannabis Sativa Seed Oil Herbal Concentrate. Check out how it can soothe your skin (along with a bunch of other benefits) by reading our full review, here!
TREND #4: MINIMALIST ROUTINES
A girl can feel overwhelmed with all the product suggestions and skin regimens out there. Where do you even begin? If you feel yourself nodding along and empathizing to this sentiment, prepare to feel relieved. Minimalist skin care routines are en vogue. One of the biggest minimalist trends? Skip care. Another lovable Korean beauty trend, skip care is essentially the idea of forgoing skin care steps that aren't entirely essential to cut down on time and accelerate results. To help get you started, click here to check out a few products that you could incorporate into your own skip care routine. 
TREND #5: AMPOULES
Ampoules have been favored in Korean skin care arsenals for quite some time. More potent then serums, ampoules have the ability of delivering some serious skin care benefits in one shot. They're slowly gaining steam in the U.S., and we're excited to see which ampoules coming out this year will make it on to our favorites list.
Read more

Back to top