7 Skin-Care Products Mom and Baby Will Love
July 13, 2020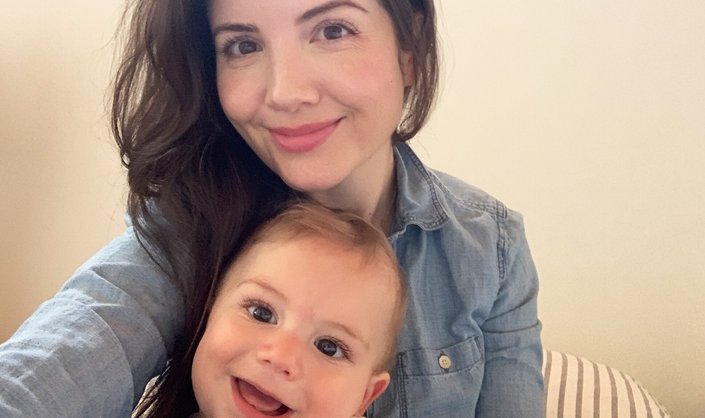 So you're a new mom — congrats! For starters, let it be known that you're doing a great job, and no, you don't look tired at all! As beauty editors who study and test skin-care ingredients all day long, we can't help but remind you to be super careful about what you put on your baby's skin. Instead of surveying your skin-care collection to determine what's safe for your baby, we think you should check out these options both mom and baby will love, including a soothing body oil from Kiehl's and a drugstore moisturizing lotion every new mom needs. 
The Lipid-Replenishing Balm
La Roche-Posay Lipikar Baume AP+
Formulated for eczema and extreme dryness, this lipid-replenishing balm from La Roche-Posay moisturizes and restores your skin's barrier. This fragrance-free formula is meant for babies, children and adults and can be used on the body and face. 
The Body Oil
Kiehl's Mom & Baby Nurturing Body Oil
This cute baby-themed bottle of body oil from Kiehl's will gently nourish your baby's skin and leave yours feeling "baby soft." It contains a blend of olive fruit oil and apricot kernel oil to hydrate and soothe the skin.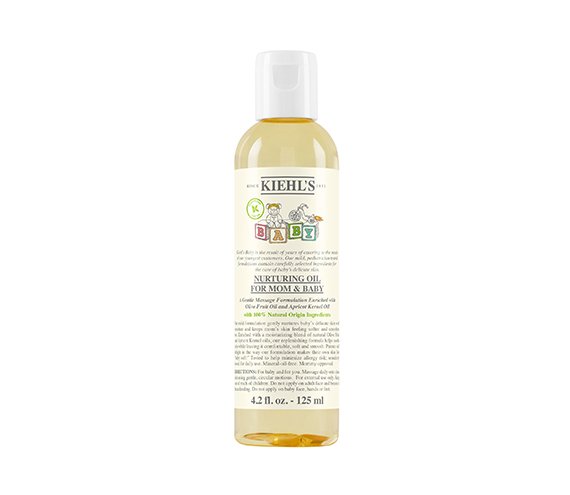 The Face Cream
Mustela Stelatopia Emollient Face Cream
This plant-based moisturizing cream is formulated to help soothe your baby's eczema-prone skin and it's certified by the National Eczema Association. If you struggle with eczema as well, apply it to your skin, too!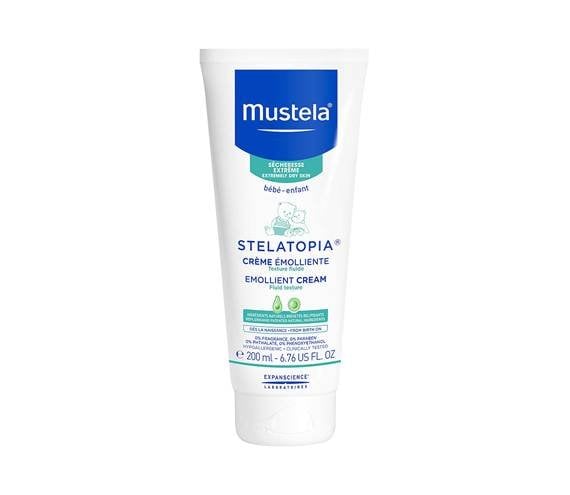 The All-Over Lotion
CeraVe Baby Moisturizing Lotion
CeraVe products are no stranger to our skin-care collection. The brand's classic Daily Moisturizing Lotion is a no-fuss formula we rely on. This baby version of the formula is a must-have for new moms, so you can apply it to your baby daily, and then the whole family can use it as well.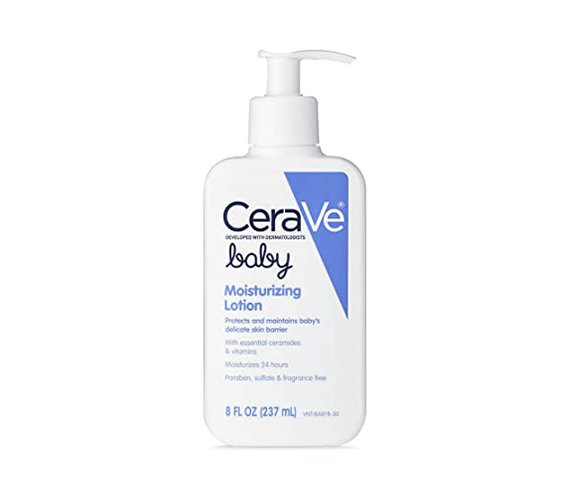 The Bubble Bath-Friendly Product
Alaffia Kids Bubble Bath in Coconut & Strawberry
Bubble baths just got a whole lot more fun (and good for the skin) thanks to this formula by Alaffia. It's made with virgin coconut oil and certified organic "raw" shea butter that softly cleanses, revitalizes and nourishes.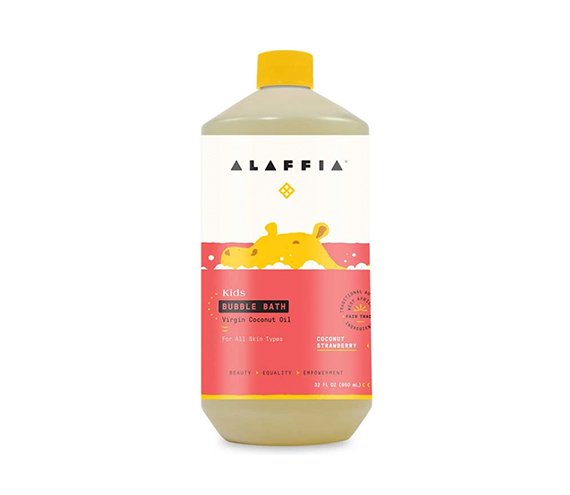 The Dry-Patch Moisturizer
Deeply hydrating and velvety, this Shea Butter Body Cream is sourced from Ghana and contains a blend of rosemary and West African rooibos. The ulta-moisturizing cream will help soothe and smooth dry patches on the skin to leave it feeling silky and supple.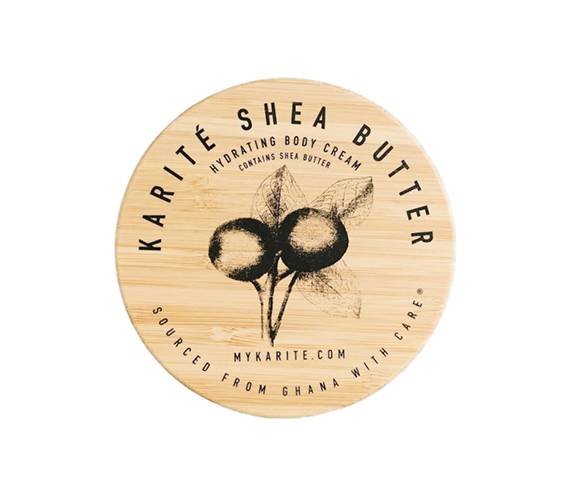 The Sunscreen
Blue Lizard Australian Sunscreen Baby
This mineral sunscreen contains titanium dioxide and zinc oxide to help keep skin protected from UVA and UVB rays. It's formulated specifically to protect babies' sensitive skin, but if you're in a pinch, smear this formula on your skin for SPF protection. As an extra reason to fall in love with this sunscreen, it has a cap that changes from clear to pink when it's exposed to harmful UV light.
Read More:
Why These Smelly Skin-Care Products Deserve a Spot in Your Stash
What Is a Micro-Needling Patch?
This Is the All-in-One Water-Gel Sunscreen Formula You Need to Try
Read more

Back to top