Do You Have Orange Peel Skin? Here's How to Tell
January 27, 2022
Have you ever experienced enlarged pores and a dimpled texture on your skin? Some refer to this common complexion concern as orange peel skin because it resembles, well, the skin of an orange. Orange peel skin is a colloquial term, not a scientific one or an official condition, and your dermatologist probably won't refer to your skin texture as such, but they can help you improve the texture of your skin if you're experiencing it. Here, we spoke to Dr. Dhaval Bhanusali, a board-certified dermatologist based in NYC and Skincare.com expert, to find out how. 
How to Treat Orange Peel Skin
To minimize the appearance of enlarged pores, Dr. Bhanusali recommends washing your face using a cleanser formulated with salicylic acid to help dissolve debris and oils that may be causing your pores to expand. We recommend the CeraVe Acne Control Cleanser, a gel-to-foam face wash that helps soak up oil and fights breakouts.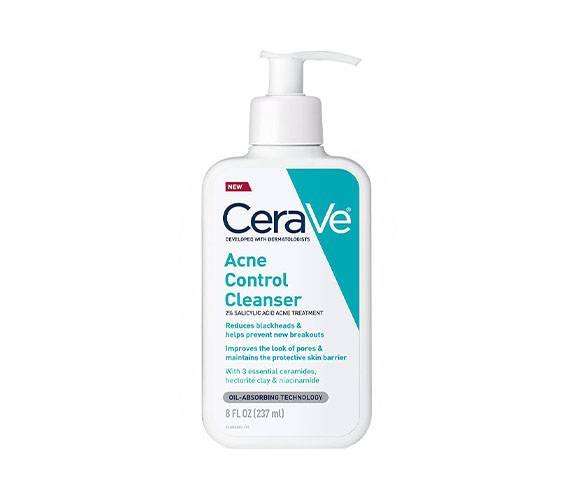 Introducing your skin to retinol can also help with orange peel skin. We like to use the Kiehl's Micro-Dose Anti-Aging Retinol Serum with Ceramides and Peptide in our nighttime skincare routine. Just keep in mind that retinol can cause skin sensitivity to sunlight, so always wear broad-spectrum sunscreen during the day.
Another option for improving uneven skin texture is a laser treatment that can be performed at your dermatologist's office. Dr. Bhanusali says certain lasers can be used to target textured skin.
How to Prevent Orange Peel Skin
To help minimize texture, Bhanusali suggests "cleansing the skin with exfoliative products." A cleanser with salicylic acid, like the one from CeraVe mentioned above, thoroughly removes dirt, oil and impurities that can clog pores. This will leave pores looking tighter and less visible.
Sunscreen is also essential for preventing a variety of potential skin issues, including orange peel skin. According to Dr. Bhanusali, sun damage is one of the most common causes of textured skin. Try a non-comedogenic sunscreen that's suitable for everyday wear, like the SkinCeuticals Sheer Physical UV Defense SPF 50.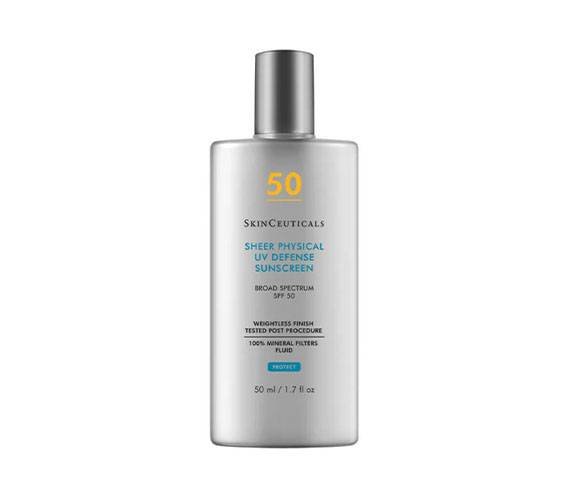 Photo: Chaunte Vaughn
Read More: 
7 Products to Detoxify and Minimize Pores
5 Lipo-Hydroxy Products for Smoother, More Even Skin
Do I Need to Exfoliate My Skin? A Derm Weighs In
Read more

Back to top