Do You Have Orange Peel Skin? Here's How to Tell
August 01, 2023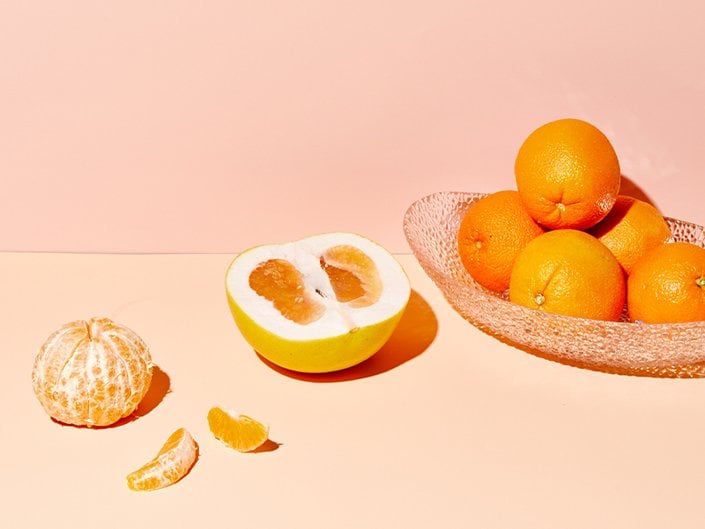 Have you ever experienced enlarged pores and a dimpled texture on your skin? Some refer to this common complexion concern as orange peel skin because, well, it closely resembles the skin of an orange. Orange peel skin is a colloquial term, not a scientific one or an official condition, and your dermatologist probably won't refer to your skin texture as such, but they can help you improve the texture of your skin if you're concerned about it. Here, we spoke to Dr. Dhaval Bhanusali, a board-certified dermatologist based in New York City and Skincare.com expert, for more intel.
What Is Orange Peel Skin?
Orange peel skin is characterized by large pores that contribute to a rough, dimpled texture on the skin. According to plastic surgeon Dr. Peter Schmid, genetics play the biggest role in the size of your pores. "Large pores are primarily caused by genetics, but they may also be the result of inflammatory skin conditions, excessive oil build-up, thickening skin, severe acne, sun damage and the loss of skin elasticity, which progressively occurs with the aging process," he explained in a previous Skincare.com article.
What Causes Orange Peel Skin?
Everybody has pores, but depending on your genetics, skin type, skincare routine and other lifestyle factors, some people's pores will appear larger and more noticeable than others. Those with oily or acne-prone skin often have larger pores than a person with dry skin, board-certified dermatologist Dr. Gary Goldfaden previously told Skincare.com. This is because the more excess oil and dead skin cells collect in your pores, the larger they may appear.
Your pores may also start to appear larger with age. "Age determines pore size. The older you get, the bigger your pores become," Dr. Goldfaden explained. "As we age, our pores become bigger due to the loss of skin collagen and elastin." Sun damage is yet another factor that can cause collagen levels to deteriorate, which further emphasizes pores.
How to Treat Orange Peel Skin
Exfoliate Regularly
Every skin type should exfoliate regularly, but this is an especially important skincare step to take if you're prone to congested skin and enlarged pores. Exfoliation helps slough off dead skin cells and keeps them from collecting in your pores, thus making the pores less noticeable and your skin texture smoother.
You can use a physical exfoliant, such as a face scrub, or a chemical exfoliant (aka a product that contains exfoliating acids) to slough off dead skin cells, but chemical exfoliants tend to be more gentle and better suited to a wider variety of skin types than physical scrubs. "Chemical exfoliators are often more gentle for sensitive skin," board-certified dermatologist Dr. Elizabeth Houshmand previously told Skincare.com. "AHAs work by melting the glue that attaches the dead skin cells to the outer layer of the skin, while BHAs are oil-soluble ingredients that go deeper into the skin and pores for a thorough cleanse." You can find out more on BHAs below, but these are the acids we recommend reaching for when you're looking to unclog visible pores.
Use a BHA Cleanser
To minimize the appearance of enlarged pores, Dr. Bhanusali recommends washing your face using a cleanser formulated with salicylic acid to help dissolve debris and oils that may be causing your pores to expand. Salicylic acid is a beta-hydroxy acid (also known as a BHA) that helps to dissolve dead skin cells and is most commonly found in acne-fighting skincare products. If you're in search of a good cleanser with salicylic acid, we recommend the CeraVe Acne Control Cleanser, a gel-to-foam face wash that helps soak up oil, unclogs pores and fights breakouts.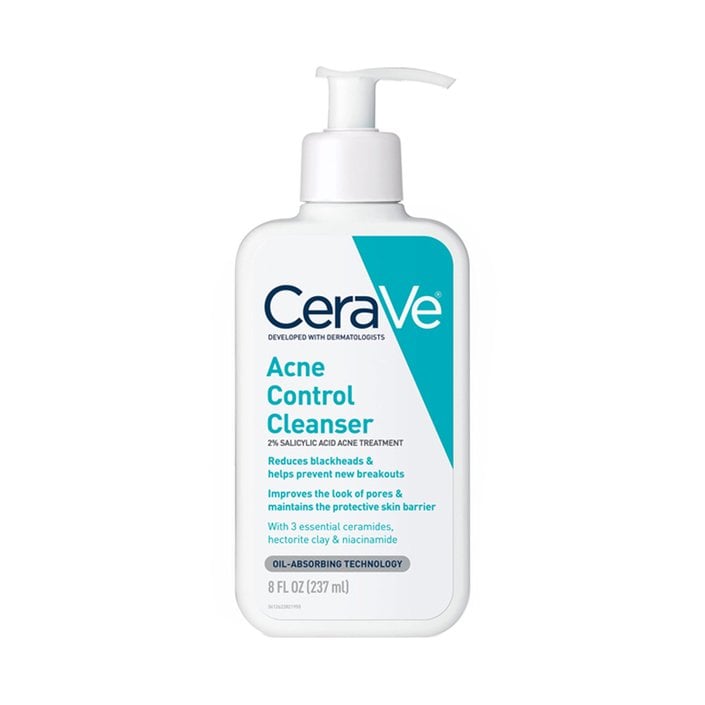 Add a Retinol to Your Routine
Introducing your skin to retinol can also help with orange peel skin. We like to use the Kiehl's Micro-Dose Anti-Aging Retinol Serum with Ceramides and Peptide in our nighttime skincare routine — it's the perfect gentle serum for those who are just starting to use retinol or who typically experience irritation with the ingredient. Just keep in mind that retinol can cause skin sensitivity to sunlight, so it's essential to always wear broad-spectrum sunscreen during the day. It's also important to alternate the days that you use a BHA and a retinol — the two ingredients should not be used on the same night or else they may trigger dryness and irritation.
Consult Your Dermatologist About In-Office Treatments
Another option for improving uneven skin texture is a laser treatment that can be performed at your dermatologist's office. Dr. Bhanusali says certain lasers can be used to target textured skin and gradually smooth its appearance overtime.
How to Prevent Orange Peel Skin
Cleanse Daily
We all know that going to bed with makeup on can trigger breakouts, but there are even more reasons to cleanse your skin every night, even if you skipped makeup that day. Proper cleansing doesn't just remove makeup — it also helps clean the day's dirt, debris and oil that would otherwise get trapped inside your pores. To help minimize texture, Bhanusali suggests "cleansing the skin with exfoliative products." A cleanser with salicylic acid, like the one from CeraVe mentioned above, thoroughly removes dirt, oil and impurities that can clog pores. This will leave pores looking tighter and less visible.
Exfoliate Regularly
Exfoliation is key for both treating and preventing the look of large pores. Most derms recommend exfoliating your skin once a week then gradually increasing the frequency if needed. Those with oily skin can often get away with more frequent exfoliation than those with dry or sensitive skin, but over-exfoliation can compromise the moisture barrier of any skin type. Not sure if you're exfoliating too often? This article explains signs to look out for and ways to nurse your skin back to health.
Wear (and Reapply) Your Sunscreen
Sunscreen is also essential for preventing a variety of potential skin issues, including orange peel skin. According to Dr. Bhanusali, sun damage is one of the most common causes of textured skin. Try a non-comedogenic sunscreen that's suitable for everyday wear, like the SkinCeuticals Sheer Physical UV Defense SPF 50.
The Best Products for Orange Peel Skin
In addition to salicylic acid, benzoyl peroxide is another common BHA found in acne-fighting skincare products. This cleanser contains 10% benzoyl peroxide, the maximum strength available in an over-the-counter formula, to help fight breakouts on the face and body. In addition to benzoyl peroxide, the cleanser is packed with hydrating ingredients like hyaluronic acid, ceramides and niacinamide, all of which help counteract the BHA's potential drying side effects.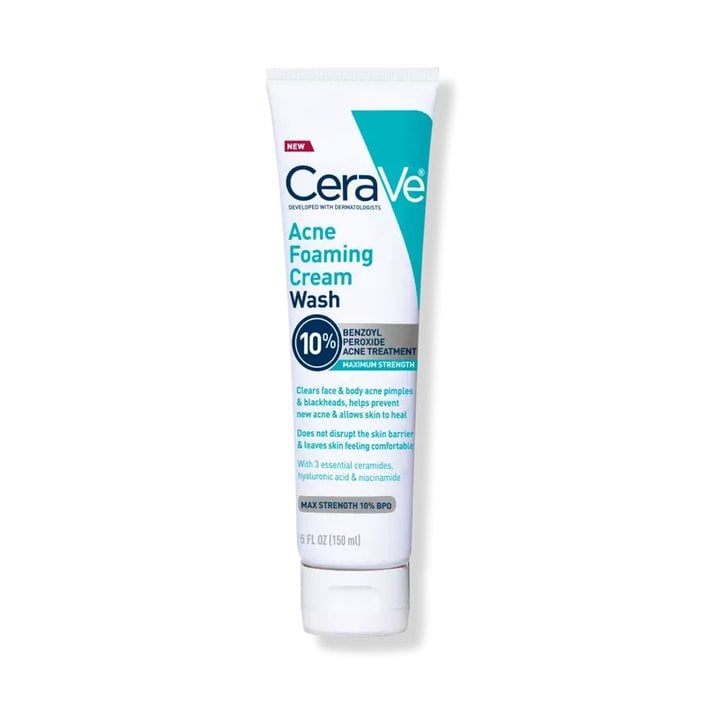 This efficacious serum, which is made with just seven high-performance ingredients, is suitable for all skin types looking to reduce the look of texture. It starts to work in as little as three days, leaving skin smooth and refined, and can reduce the appearance of pores in just four weeks. Its star ingredient is glycolic acid, a gentle exfoliant that helps soften and refine skin without being overly harsh.
If your skin is prone to excess oil and clogged pores, it's still important to apply moisturizer — just make sure you're picking a formula that feels lightweight and won't clog your pores any further. We recommend this water-based, gel-like cream, which works to help improve skin texture and reduce the look of redness with each application. Inside, you'll find 85% natural origin ingredients including azelaic acid, hyaluronic acid and licorice root, all of which help keep excess shine and redness under control. Another plus about this moisturizer? It's fragrance-free and cruelty-free.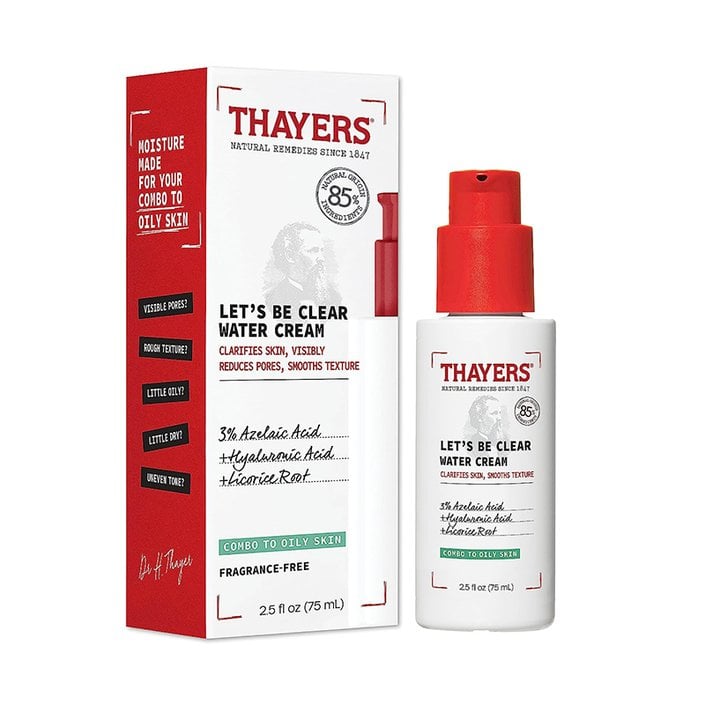 Give yourself a DIY facial with this powerful, pore-busting clay mask. Formulated with 2% niacinamide and three oil-absorbing clays — French green, white and volcanic — this mask soaks up shine, clears out pores and helps even out skin's tone and texture. Its creamy consistency and the inclusion of soothing niacinamide makes it gentle enough for use one to three times a week.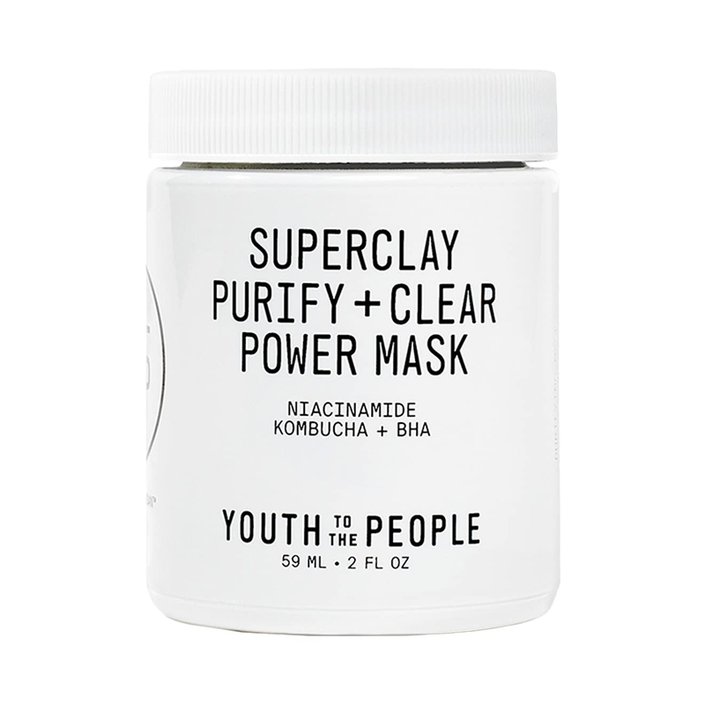 Made with .2% pure retinol, this serum gently yet effectively smooths texture, softens the look of wrinkles and helps to improve your skin's radiance. Peptides and nutrient-rich vitreoscilla ferment work together to combat retinol's potential drying side effects, allowing you to achieve smoother, glowier skin sans irritation.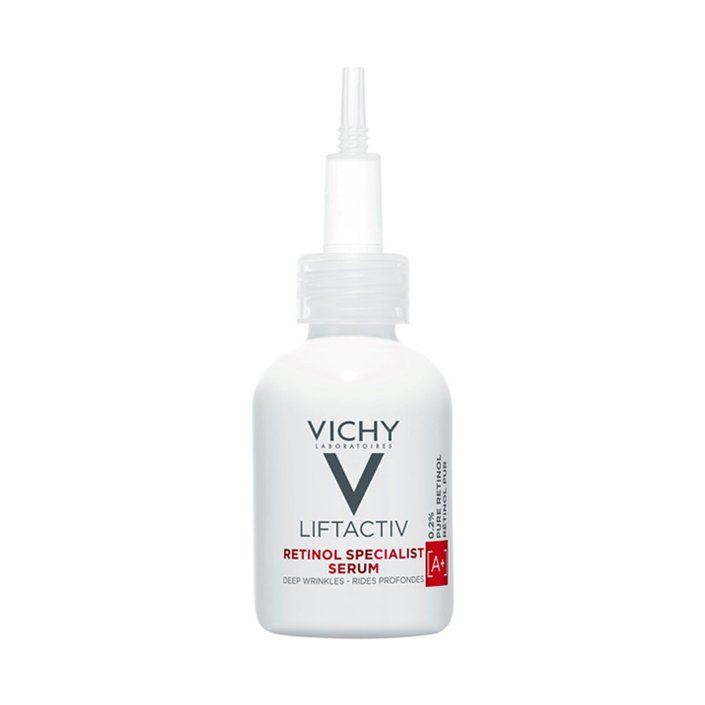 As Dr. Bhanusali explained, sun damage is a major culprit of large pores and uneven skin texture. Help defend your skin against the sun's rays with this lightweight, white cast-free sunscreen fluid. A combination of broad-spectrum SPF 50 and antioxidant vitamins C and E work together to help shield your skin from the sun and protect against free radical damage.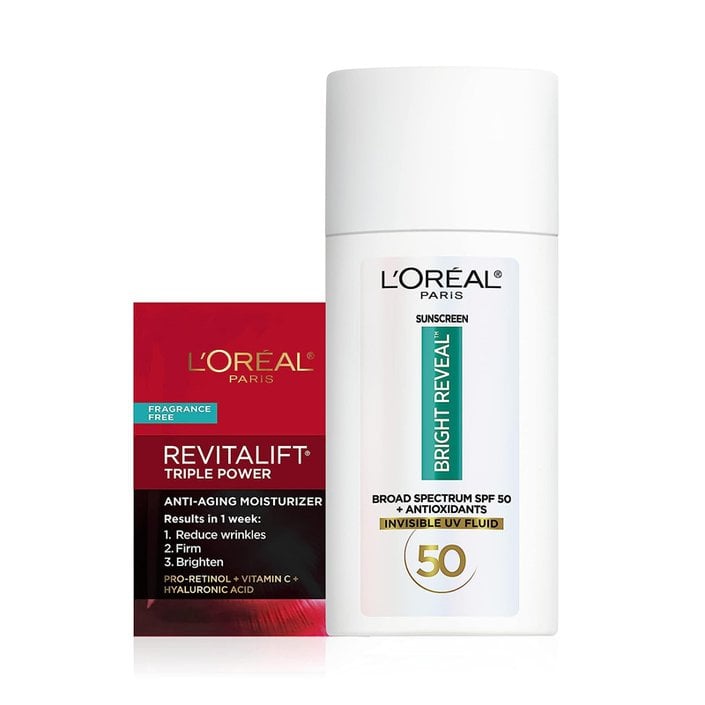 Read more

Back to top