Best Skin Care Products for Sensitive Skin
January 17, 2017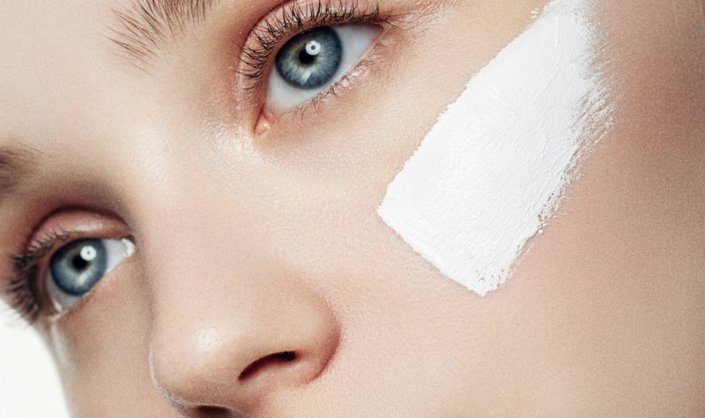 When it comes to trying new skin care products, those with a sensitive skin type don't always have it so easy. Introducing new products into your routine when you have sensitive skin can lead to everything from temporary skin reactivity to an irritated-looking skin tone. This is why finding gentle formulas designed for sensitive skin types is so important. Don't have the time or energy for the trial and error process? You're in luck! Below, we're sharing the skin care products we deem best for sensitive skin from L'Oréal's portfolio of brands.
Best Cleansers for Sensitive Skin
The first step in your skin care routine—regardless of skin type—is cleansing. When your skin is sensitive you want to make sure your twice-daily cleanser is gentle, free of potentially harsh ingredients that may aggravate your skin, and won't strip the skin of much-needed moisture. One of our favorite types of cleansers to use on sensitive skin is micellar water. These gentle water-based cleansers utilize micelle technology to cleanse the skin of dirt, makeup, and other impurities without stripping the skin or compromising its pH balance. Micelles are microscopic cleansing molecules that have a lipophilic core that attract oil and other impurities and lift them from the skin's surface, cleansing your complexion without the need to rub.
Try: La Roche-Posay Micellar Water
Best Toners for Sensitive Skin
When your skin is sensitive it's even more important to respect its optimal pH balance—which, for skin, is slightly acidic around 5.5. Everything from the cleanser you use to the water you wash with can compromise this delicate balance. If our skin's pH balance falls to the alkaline side of the scale it can cause dryness and even blemishes to ensue. A great way to balance skin pH after cleansing is to use toner. Contrary to popular belief, toners are not astringents and will not dry out your skin. In fact, these balancing solutions can actually hydrate the skin and prep it for moisture.
Try: Vichy Pureté Thermale Toner
Best Moisturizers for Sensitive Skin
After cleansing and toning you'll want to lock in hydration by using a moisturizer. While you may opt to use a different day cream and night cream, when you have sensitive skin it's best to find one formula that works and to stick with it. For sensitive skin we like moisturizers that are lightweight, fragrance-free, and formulated with gentle calming ingredients like aloe and hyaluronic acid.
Try: L'Oréal Paris Hydra Genius Daily Liquid Care
Best Sunscreens for Sensitive Skin
All skin types need to protect their skin from the harsh effects of UV rays, especially sensitive skin types. But, finding a sunscreen with broad-spectrum SPF when you have sensitive skin can be difficult. Often, those with sensitive skin types find certain sunscreen formulas too heavy for their skin. So, instead of just reaching for any old SPF, try a formula that's lightweight and specifically formulated for sensitive skin. Many brands carry mineral-based sunscreens for those with sensitive skin types that have formulas infused with antioxidants to help shield the skin from free radicals.
Try: Kiehl's Super Fluid UV Mineral Defense Titanium Dioxide Sunscreen
Best Masks for Sensitive Skin
Sensitive skin is often marked by temporary skin reactivity which can be caused by anything from the weather to working out. Once a week, reach for a face mask that has been formulated to help calm the appearance and feel of the skin. Look for formulas that cool on contact which can help to comfort skin that's in need of a little TLC.
Try: SkinCeuticals Phyto Corrective Masque
Want to know the best order to use these great skin care products? We share the best skin care routine for sensitive skin here!
Read more

Back to top