The Ultimate Guide to Applying Retinol on Sensitive Skin
March 03, 2021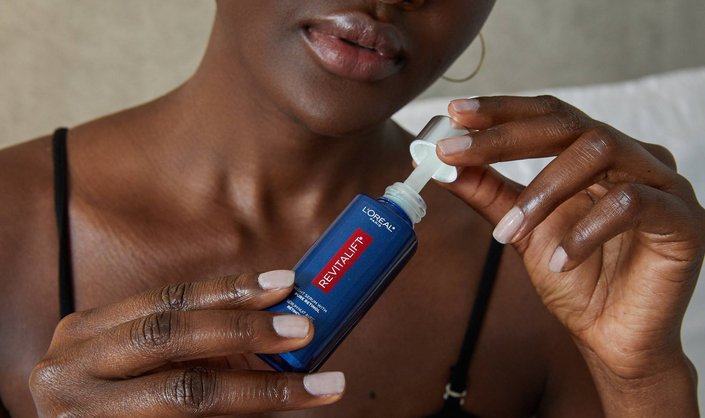 With its  ability to diminish the appearance of fine lines and wrinkles as well as boost the skin's collagen production, retinol is considered the gold standard of anti-aging ingredients. However, because the ingredient is so powerful, those with sensitive skin may feel hesitant to try it.Here we're sharing our top tips on how to safely incorporate retinol into your routine if you have sensitive skin.
Start With a Low Concentration of Retinol
Using retinol is all about taking baby steps. If you're just starting out (and especially if you have sensitive skin), it's best to use  a lower concentration of the ingredient and work your way up over time. Starting out too strong could irritate your skin because it hasn't had the chance to get used to the potency. We recommend opting for the SkinCeuticals Retinol 0.3 or the Versed Press Restart Gentle Retinol Serum to get started.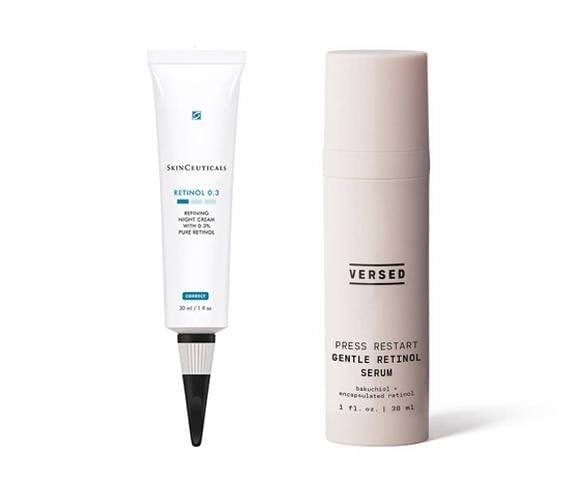 Build Up a Tolerance
It takes time for your skin to get used to any product and this is especially true of retinol.As soon as your skin has gotten used to a low retinol concentration (after a few weeks), you can begin to move up in concentration — even to prescription-strength formula with your dermatologist's blessing. 

Keep in mind that it's completely normal to see a few side effects within the first couple of weeks of using retinol. Dr. Ted Lain, board-certified dermatologist and Skincare.com consultant, lists slight redness and dryness as two common concerns associated with retinol use. Once your tolerance builds up, you can opt for a stronger formula like the L'Oréal Paris Derm Intensives Night Serum with 0.3% Retinol.
Use Retinol at Night
One side effect of using retinol is sensitivity to sunlight. This makes it essential to use retinol at night. In the morning,  apply and reapply broad-spectrum sunscreen (we love the CeraVe Ultra-Light Moisturizing Lotion SPF 30), cover up with protective clothing and seek shade when possible.  
Use Gentle Products
When using retinol, make sure you're following up with serums and moisturizers that are nourishing and gentle. Avoid using other strong and potentially irritating ingredients, like alpha-hydroxy-acids, in tandem with retinol. 
Photo Credit: Chaunte Vaughn
Read More:
Our Favorite Anti-Aging Moisturizers for Men
How to Smooth Out Indented Acne Scars
Read more

Back to top