The Difference Between Sensitive and Sensitized Skin
July 29, 2022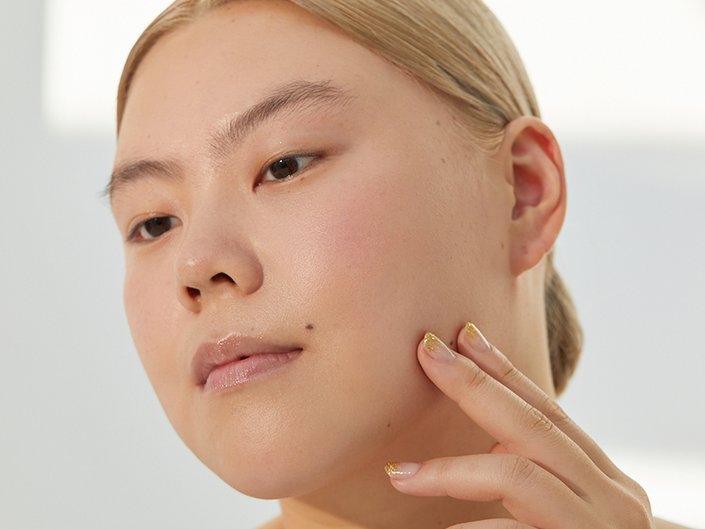 Over the past two years, we've seen a spike in skincare content on social media. Watching people apply a multitude of products onto their face not only provided a quick moment of respite from the world, but also inspired many people (myself included) to take better care of their skin.
Unfortunately, in my case, adding so many new products to my routine ultimately made my skin freak out. In turn, I started to believe that I had sensitive skin (you know, because TikTok said I did). However, in reality, my skin wasn't sensitive but rather sensitized.
It can be easy to attribute irritation to having sensitive skin because of what we absorb on social media, but according to Dr. Jasmine Onyeka Obioha, a Los Angeles-based, board-certified dermatologist and Skincare.com consultant, not recognizing the difference between sensitive and sensitized skin could be detrimental in the long run.
"There's a growing attention to skincare — including misinformation on social media," says Dr. Obioha. "Unfortunately, sensitive skin and sensitized skin are incorrectly being used interchangeably as a trend, which is inaccurate."
Keep reading to learn more about sensitive skin and sensitized skin. Plus, discover our tips and products recommendations for both.
Sensitive Skin vs. Sensitized Skin
Though sensitive skin and sensitized skin can have similar responses to certain products or ingredients, there are some major differences. First off, sensitive skin is an intrinsic skin type whereas sensitized skin is a skin condition, says Dr. Obioha. "Sensitive skin cannot be reversed, but it can be cared for. Sensitized skin, on the other hand, can happen to anyone regardless of skin.
Sensitized skin occurs when the skin's lipid barrier is weakened and results in red, irritated, dry or rough skin. Dr. Obioha says that this can be caused by an array of triggers, including excessive exfoliation, specific skincare formulations, using too many products, or even cold weather.
Sensitive skin, on the other hand, is a genetic skin type that is hyper-reactive when exposed to certain ingredients, products or climates. Typically, harsh exfoliants, retinols and fragrances could be to blame if your skin is having a reaction. Consult with your doctor to determine what may be triggering a response in your skin's appearance and for help identifying ingredients that may be affecting your skin.
Tip to Help Sensitized Skin
The first step is to speak with your doctor to help determine the cause of your sensitized skin and advise what products may need to be removed from your routine. The trigger will be easier to pinpoint if you just introduced one new product to your routine, but if you recently switched up multiple products in your lineup, let your doctor know so they can help you scale back your routine.
If you experience a flare-up, consider simplifying your routine as much as possible to allow your skin time to recoup. Dr. Obioha recommends sticking with a gentle, hydrating cleanser at least until your flare up subsides. We like the Thayers pH Balancing Facial Cleanser.
To help avoid sensitizing your skin again, be wary of harsh exfoliants or products that contain alcohol, as both can dry skin and prolong sensitized skin. Once your skin is back to normal, only introduce one product at a time and observe how your skin reacts.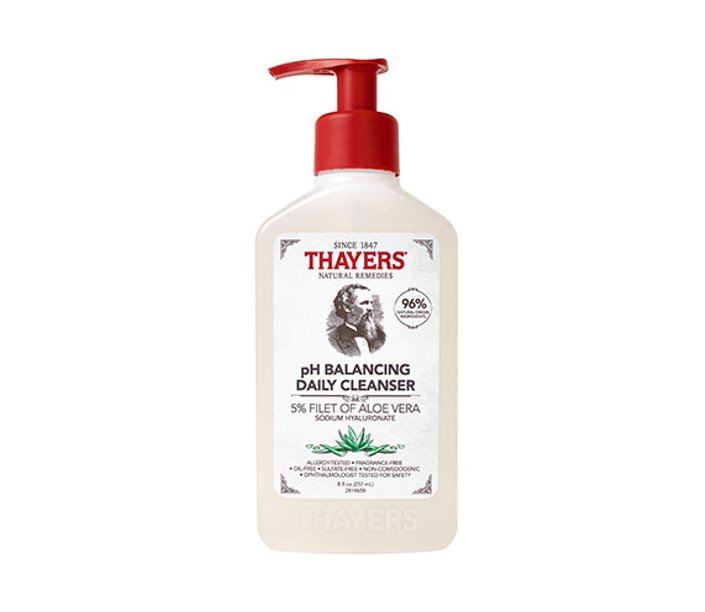 Read more

Back to top