A Guide to Face Serums and What They Do for Your Skin
May 15, 2023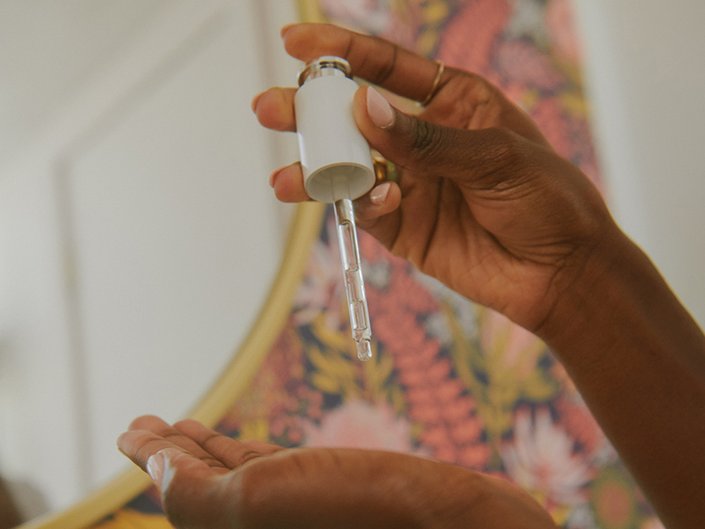 Cleanser, moisturizer and SPF are the basic skincare steps, but if you're looking to up the ante on your routine, consider adding a serum to your lineup. Facial serums are highly concentrated and can help target your specific skincare concerns, from acne and dryness to anti-aging. To get more information on serums, their benefits and how to incorporate them into your routine, we consulted with board-certified dermatologist Dr. Raja Sivamani.
What Is a Face Serum?
Whether you're looking for a product to give you an extra boost of hydration during the winter months or skincare that can reduce the appearance of hyperpigmentation, a serum can be a beneficial addition to your routine. "Serums are typically thinner and are more concentrated than creams and moisturizers," says Dr. Sivamani. "They can deliver a wide range of topical ingredients that serve to add antioxidants, brighten the skin or reduce redness, depending on the ingredients that are used."
What Does Serum Do for Your Face?
Different serums have different uses and will help target specific skincare concerns. Look for a formula that's suited for your skin type and concerns, whether that be excess oil, sensitivity, blemishes, dry patches or signs of aging.
Many serums also target multiple concerns at once. For example, niacinamide serums can help brighten, moisturize, soothe and improve the appearance of redness. Vitamin C serums are best known for their brightening and antioxidant benefits, which can help shield your skin from free radicals. Hyaluronic acid serums are hailed for their ultra-hydrating properties and their ability to plump up the skin. Retinol serums have a wide range of benefits, including the ability to address signs of aging and help tackle the look of breakouts.
How to Apply a Face Serum
When it comes to application, serums typically go after your cleanser and before your moisturizer. "Serums absorb best on slightly damp skin, as the skin is more able to absorb the actives when it is damp," says Dr. Sivamani. "It's gentler to pat the product onto your skin than to rub it dry." For best results, follow the instructions listed on the package of the serum you choose.
How Often Should You Use a Face Serum?
Most face serums are designed to be used daily, but some, such as those with retinoids, AHAs and/or BHAs, can be applied more sparingly. These ingredients are incredibly effective at minimizing skin concerns such as texture, fine lines, wrinkles, breakouts and dullness — but if used too frequently or at too-high of a concentration, they can trigger irritation and dryness. If you're new to using retinol, start by using a low-concentration retinol serum two nights a week, then gradually work your way up to more frequent use as your skin gets used to the ingredient. Eventually, you should be able to use the serum every night or every other night. However, your dermatologist can guide you to the right application frequency for your skin type.
While serums are great for targeting specific skincare concerns, you don't necessarily need more than one serum — keep things simple. "A good, basic regime is to have a serum that has antioxidants, skin-brightening ingredients and ingredients that can promote good skin hydration," says Dr. Sivamani. "In some cases, people may want to use one serum in the morning that helps bolster skin's defenses and a nighttime serum that helps the skin rejuvenate." Most dermatologists recommend using a vitamin C serum in the morning for its free radical-fighting abilities, while retinol serums and serums with AHAs and/or BHAs are best reserved for night. That's because these ingredients have the potential to make your skin more sensitive to sunlight. No matter what kind of serum you decide to use, it's always essential to apply sunscreen as the last step of your skincare routine in the morning and reapply throughout the day.
Which Face Serum Is Right for Your Skin?
The right serum for you depends on your skin type and skin concerns. Below, find the serums we recommend for every skin type, including sensitive, oily, blemish-prone and mature.
For Sensitive Skin
Vichy Minéral 89 is a dermatologist-favorite for upping your skin's hydration levels and giving skin a plumper, dewier, bouncier appearance. Made with only 11 ingredients, the fragrance-free formula is powered by hydrating hyaluronic acid alongside Vichy's proprietary, soothing volcanic water. With an acceptance from the National Eczema Association, it's gentle enough for even the most sensitive skin types.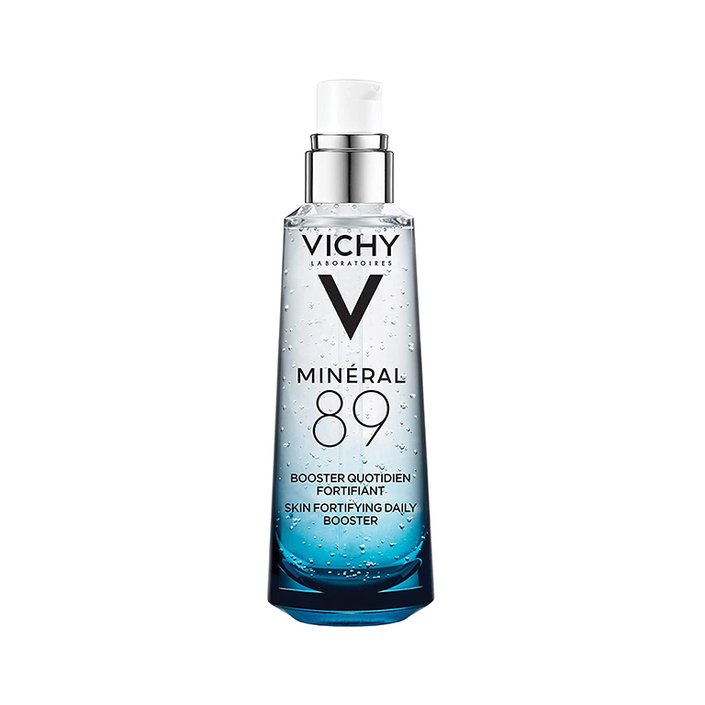 For Mature Skin
Powered by three antioxidants — vitamin C, ferulic acid and polydatin — the IT Cosmetics Confidence in Your Beauty Sleep Triple Antioxidant Brightening Serum is made to address both signs of aging and uneven skin tone in one product. The serum has a unique formula packed with active ingredients that "hug" the skin without clogging pores. It helps to strengthen your skin's moisture barrier and provides a boost of hydration that lasts for up to 24 hours. Over time, it works to soften the look of fine lines and wrinkles while enhancing your skin's glow.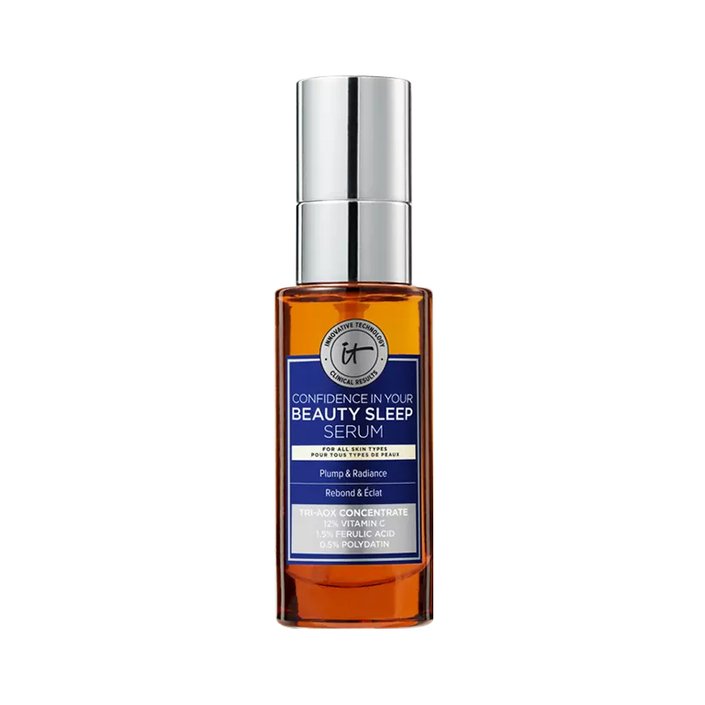 For Dry Skin
This serum is made with only seven ingredients, including 1.5% hyaluronic acid, to leave dry skin plump, bouncy and hydrated. It's gentle enough for all skin types, including those that are sensitive. It's formulated without fragrances or colorants, which is ideal for those who are sensitive to scented skincare products. The formula absorbs quickly and efficiently, and helps give skin a plumper appearance in as little as one week.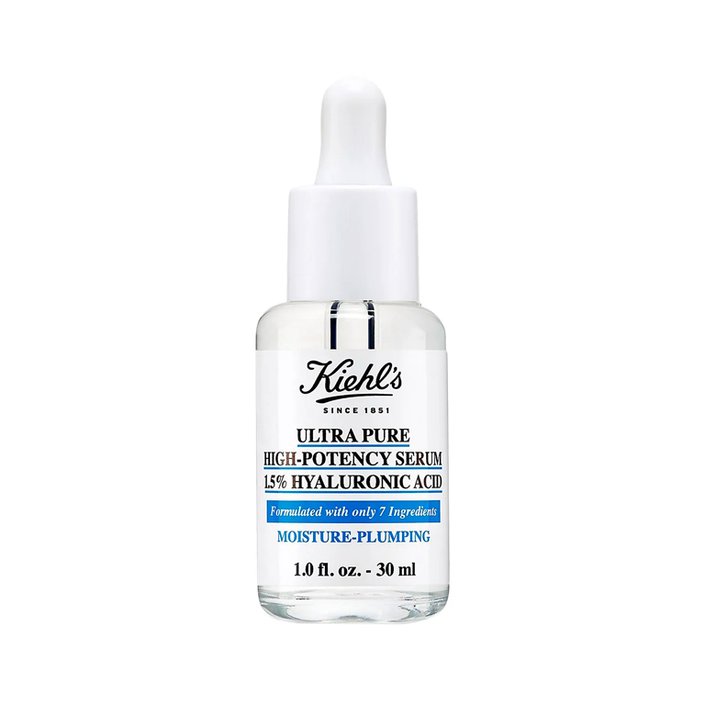 For Dull Skin
This serum from L'Oréal Paris takes a multi-pronged approach to address dull, uneven tone, signs of aging, enlarged pores and the look of fine lines. The formula includes antioxidants vitamins C and E as well as BHA salicylic acid. To use, apply two to three drops to clean skin morning and night, followed by your go-to moisturizer, plus sunscreen in the AM.
For Oily Skin
Designed specifically with oily and combination skin types in mind, this three-in-one product combines the benefits of a potent serum, a nourishing moisturizer and broad-spectrum SPF 30. Enhanced with niacinamide, aka vitamin B3, and cannabis sativa seed oil, the multitasking serum is hydrating, non-comedogenic and feels lightweight. Plus, the SPF blends in without a trace, leaving zero white cast on your complexion.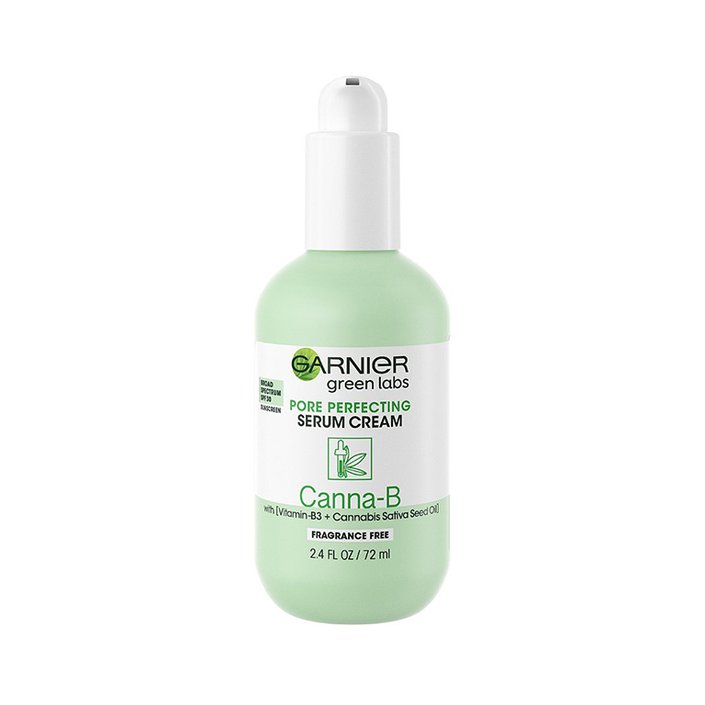 For Combination Skin
If you have a combination skin type, you know the importance of finding skincare products that will help balance your skin's oily side without exacerbating any dry patches. The IT Cosmetics Bye Bye Pores Glycolic Acid Serum fits the bill perfectly. With a combination of 10% glycolic acid and hyaluronic acid, it works to gently exfoliate skin and minimize the look of pores while providing a dose of hydration. The formula helps to refine skin's texture and give your complexion a smoother, more supple feel.
For Breakout-Prone Skin
This non-comedogenic serum from La Roche-Posay is designed to help prevent new blemishes from popping up and clear existing ones, including blackheads, whiteheads, clogged pores and other bumps. It features a triple-acid complex, which is made up of salicylic acid (a known breakout-fighting ingredient), glycolic acid and lipo-hydroxy acid. The blend also includes soothing niacinamide and La Roche-Posay thermal water. Together, the serum helps to clear and exfoliate skin for unclogged pores and fewer blemishes.
For Redness-Prone Skin
If your skin is prone to redness and discoloration, it's important to look for a gentle formula that will help calm, rather than exacerbate, the issue. We recommend this pick from SkinCeuticals, which is packed with soothing botanical extracts and hydrating hyaluronic acid. The non-comedogenic and dermatologist-tested formula is even gentle enough for use on post-procedure skin. Pair this serum with the
SkinCeuticals Phyto Corrective Essence Mist
for an added layer of defense against discoloration and dryness.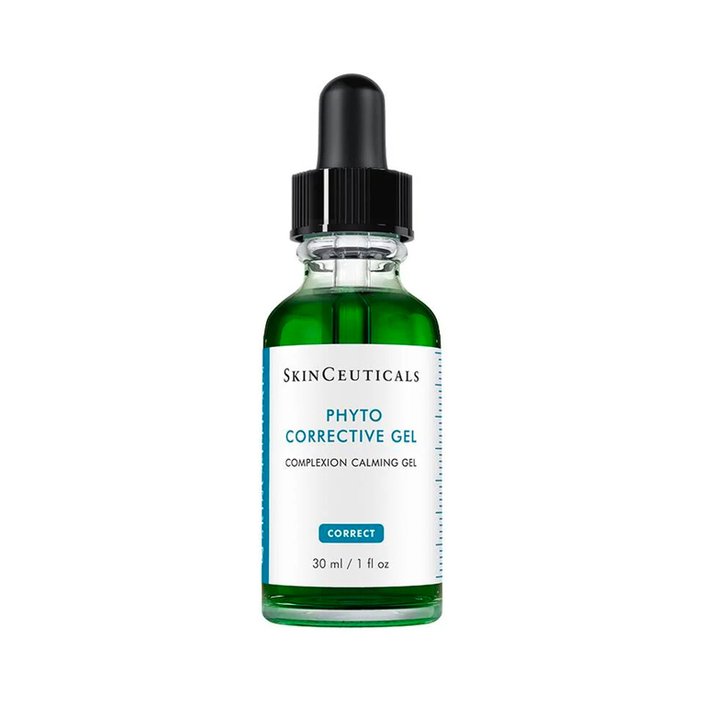 For Skin With Dark Spots
Whether you're battling dark spots from post-acne marks or other signs of discoloration, this brightening treatment can help to reduce their appearance in as little as eight weeks, with signs of brighter skin in only seven days. Inside the luminous, crystal-like bottle, you'll find a potent formula brimming with 10% polyhydroxy acid (PHA), niacinamide and beech bud. It helps to brighten and gently resurface skin without leading to irritation or dryness.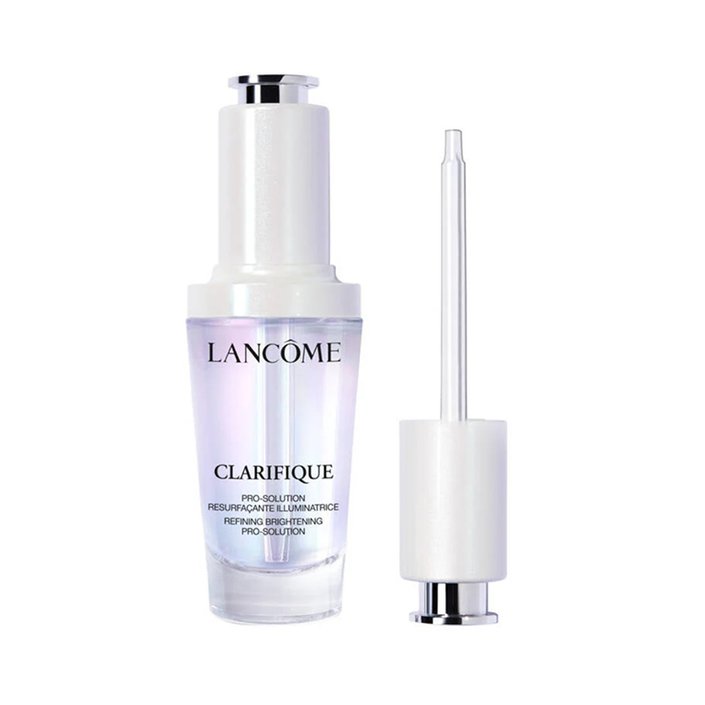 For Anti-Aging
Made with encapsulated retinol, which tends to have fewer drying side effects than ordinary retinol, this serum helps to gently yet effectively address signs of aging and the appearance of skin texture. In addition to encapsulated retinol, the fragrance-free serum contains soothing niacinamide, hyaluronic acid and ceramides.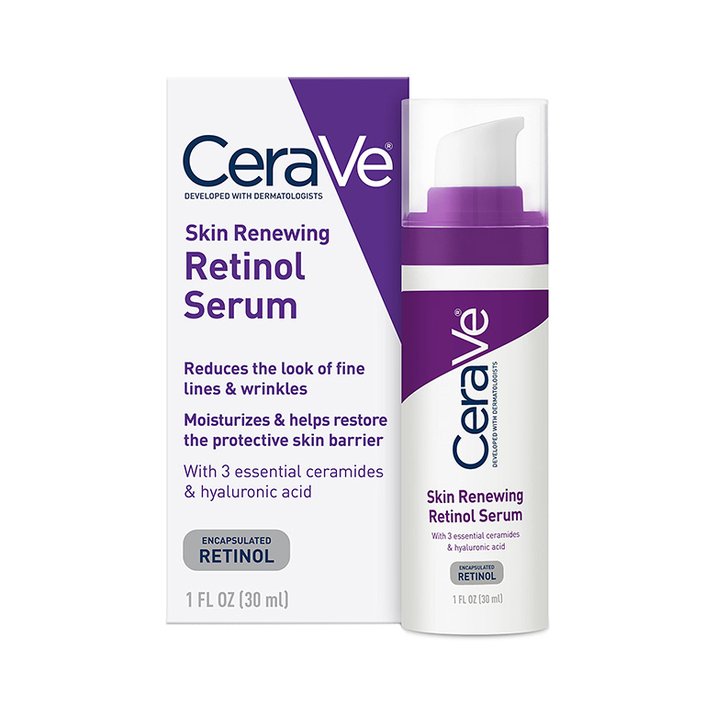 Read more

Back to top