5 Best Date Night-Worthy Fragrances
February 13, 2017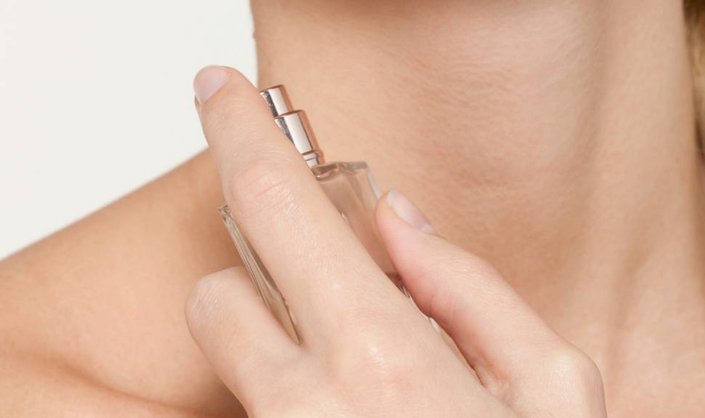 Musky: The Body Shop White Musk Eau de Parfum
With its notes of musk, lily, iris, and vanilla, this gorgeous fragrance is ideal for a date night. The sensual aroma is long-lasting without being overpowering. Ideal for women who prefer soft and subtle fragrances as opposed to sweet aromas, the Eau de Parfum is best paired with The Body Shop's White Musk Shower Gel!
The Body Shop White Musk Eau de Parfum, $24 MSRP
Feminine: Lancôme La Vie Est Belle
When the name of your perfume translates to Life is Beautiful, you know the fragrance inside is bound to be special. This ultra-feminine fragrance—a top seller for the brand—is a must-try for women who do things their own way! Blending iris, gourmand, and patchouli, this beautiful aroma has depth and complexity—intertwining elegance with strength and sweetness.
Lancôme La Vie Est Belle (1.0 fl.oz.), $69 MSRP
Mysterious: Yves Saint Laurent Black Opium
This luxurious fragrance from YSL is equal parts seductive and sweet making it perfect for a first date—and a second…and a third… really ladies it smells that good! With notes of coffee bean, jasmine, vanilla, cedar, and patchouli—and a bottle that begs for the front spot on your bathroom shelf—this is the ultimate aroma for cool chicks everywhere.
Yves Saint Laurent Black Opium, $118 MSRP
Floral: Viktor & Rolf Flowerbomb
When creating this iconic fragrance, the perfumers wanted it to smell like an explosion of flowers—ergo Flowerbomb. This unexpected, delicious, and oh-so date night-worthy perfume, features notes of jasmine, rose, orchid, freesia, and patchouli and is perfect for ladies who want a signature scent that takes them to their very own secret garden with every spritz.
Viktor & Rolf Flowerbomb (1.0 fl.oz.), $85 MSRP
Beachy: Carol's Daughter Ocean Softening Dry Oil Body Spray
Not into perfumes? Try a scented body spray like this dry oil from Carol's Daughter. After hopping out the shower—we recommend washing up with the same scent for the best results—give your bod a spray down with this scented dry oil. Not only will you be moisturizing your skin, you'll also get to enjoy the gorgeous—and uber-relaxing—clean aroma thanks to its formula of water lily, lavender, and blue marine.
Carol's Daughter Ocean Softening Dry Oil Body Spray, $9 MSRP
Looking for more fragrances worthy of date night? We share a few of our favorite sexy scents here!
Read more

Back to top