Don't Let These Common Myths About Toner Keep You From Clear Skin
November 08, 2023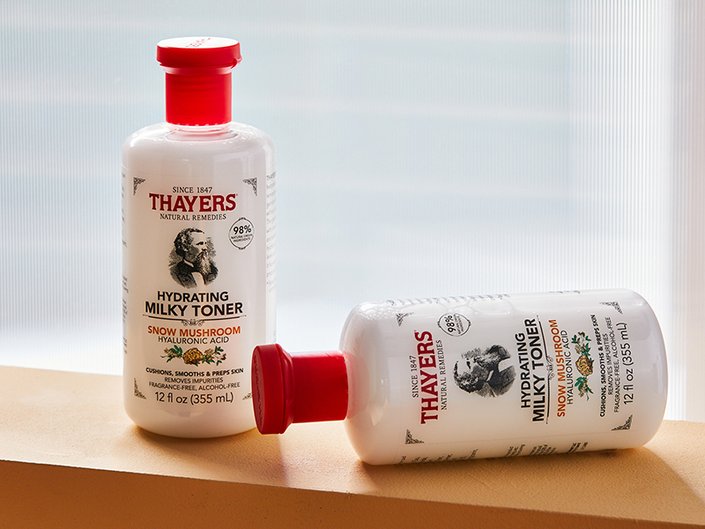 Either you can't imagine your skincare routine without a facial toner or you're still not quite sure what it is or how to use toner — there doesn't seem to be any in-between. One reason the toner category can seem so confusing is that there are a lot of myths floating around about it. For starters, we often field questions about whether toner is too harsh for dry or sensitive skin types or if it's just another form of cleanser.
To debunk these common toner myths once and for all, we consulted with two skin experts and Skincare.com consultants. Read on to discover five common misconceptions about toner that might be keeping you from using this beloved skincare item.
What Does Toner Do?
Facial toners are a basic skincare product that have been used in skincare regimens for many generations. At one point, toners were mostly used as an additional cleansing step to pick up any impurities left behind after you use a face wash, confirms The Cleveland Clinic. However, now, most cleansers on the shelves are made to completely cleanse the face without the need for an additional step.
That doesn't mean toners are an obsolete part of a skincare routine. Per the Cleveland Clinic, many new formulations have been made to target skin concerns like redness, enlarged pores, acne and an uneven skin tone.
5 Common Myths About Toners
Below, learn the truth behind five common myths about toners to inspire you to add the skincare product to your regimen.
MYTH: Toners Can Be Used in Place of a Cleanser
According to Dr. Erin Gilbert, Vichy medical consultant and board-certified dermatologist, toner has two main functions. The first is to remove any excess oil or impurities that your cleanser missed, and the second is to "restore your skin to a healthy pH."
Dr. Gilbert says that you can use a toner for a final "clean sweep" before moving on to the rest of your routine, but it is not made to be a replacement for a cleanser as toners are not formulated to thoroughly remove dirt, makeup and impurities.
MYTH: There's a Right Way to Apply Toner
"There are a couple of different ways to apply your toners," says Celeste Rodrigues, celebrity esthetician. "I would suggest either using a cotton round or your fingertips, or you can spray it on." It comes down to personal preference and what you're trying to achieve. For example, if you have acne-prone skin, you might want to avoid touching your face, so you should instead go for a spray-on formula or soak a cotton pad in your liquid toner.
MYTH: Toners Are Only for People With Oily Skin
Since toners were once used as an additional cleansing step, they were commonly used by those with oily skin who needed help ridding their skin of excess sebum (oil). While there are toners that are formulated with ingredients best suited for oily or acne-prone skin, there are also plenty of options that are great for combination, normal, dry and even sensitive skin types

"The most important thing in selecting a toner is to choose one that addresses your skin concerns," says Dr. Gilbert. For example, if you have sensitive skin, you can find toners that contain soothing ingredients like rosewater or chamomile. "In addition to calming your skin, they smell fantastic," adds Dr. Gilbert.
Below are a few editor-approved toners for specific skin types to consider adding to your routine.
This cult classic from Kiehl's has been a customer favorite since the 1960s for its ability to reduce redness, decrease oiliness and improve skin texture with consistent use. All skin types can enjoy the benefits of this toner; however, oily skin types will appreciate the added help of balancing an oily complexion without any alcohol that may dehydrate the skin.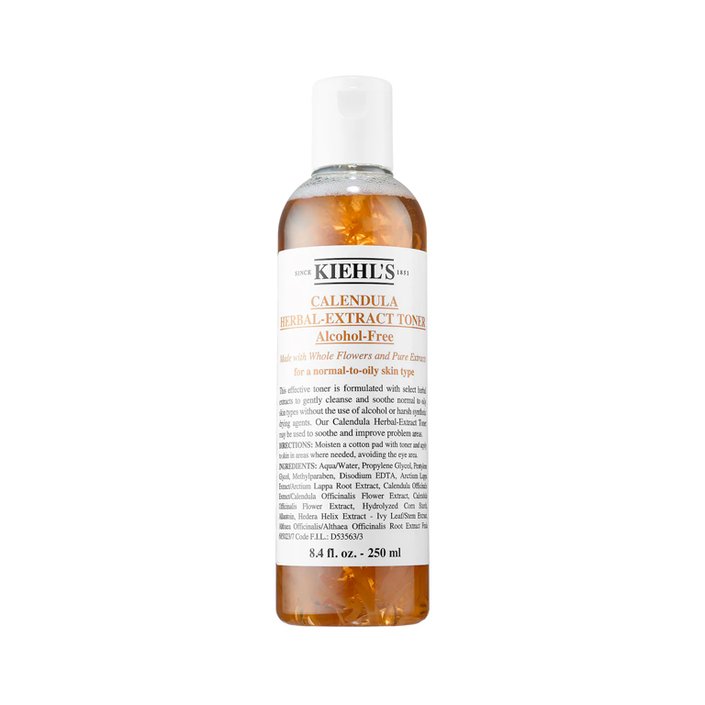 If you're dealing with acne and your usual spot treatments aren't doing the trick, pick up an exfoliating toner made specifically for your skin concerns. This clarifying toner from La Roche-Posay is formulated with salicylic acid and glycolic acid, two well-known acne-fighting ingredients. These exfoliants work together to help reduce the appearance of blemishes while ridding the skin of excess oils and debris. The addition of La Roche-Posay thermal spring water helps soothe the skin, making this pick ideal for skin types that are sensitive and acne-prone.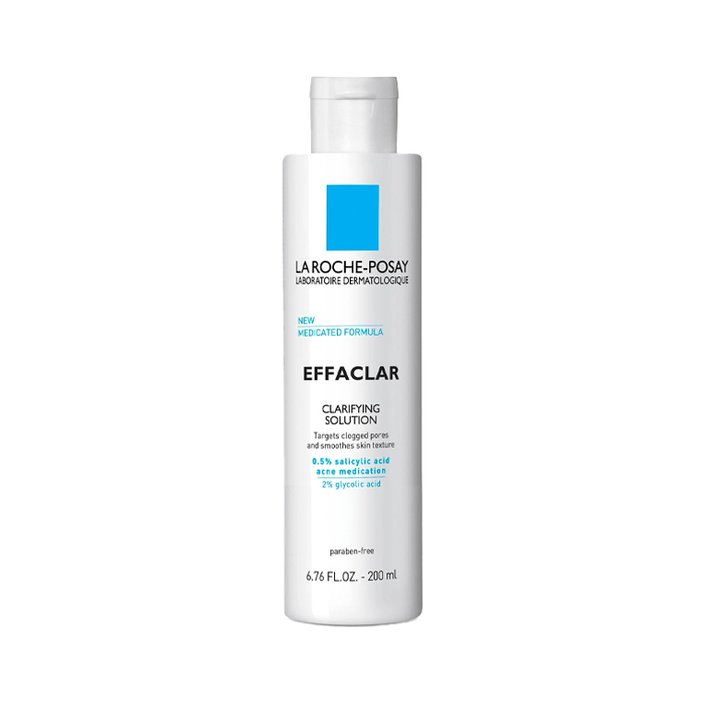 Dry skin types might be tempted to skip toner out of fear of dehydrating their skin, but thankfully Thayers has a plethora of formulas that keep hydration front of mind. Refresh your skin after your cleanser with this facial toner that's formulated with nourishing
snow mushrooms
and
hyaluronic acid
. The milky formula is gentle on the skin and made without alcohol or other drying ingredients.
For those with sensitive skin, you'll want to use a toner like this exfoliating option from SkinCeuticals that's made for sensitized, dehydrated and aging skin types. The formulation of exfoliating acids and calming botanicals resurface skin texture for a more even complexion, while soothing and softening the skin.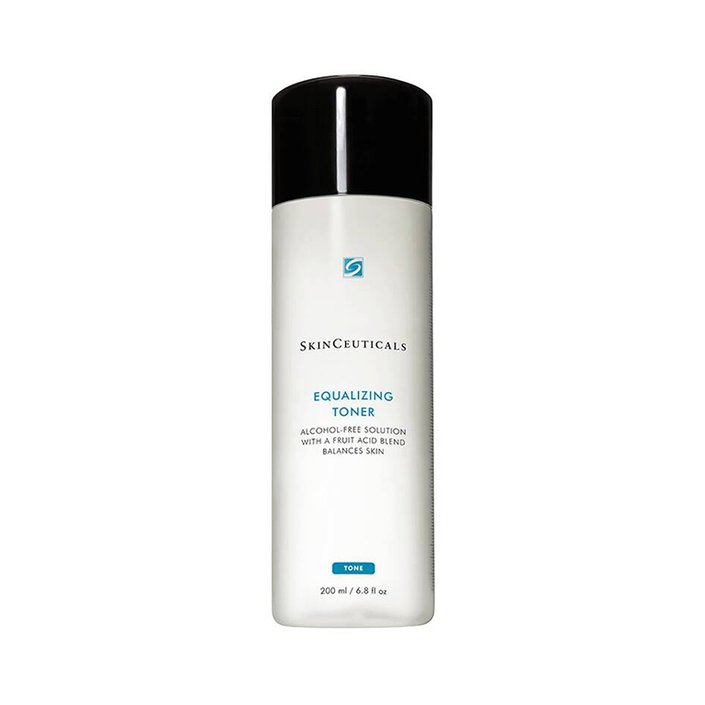 MYTH: All Toners Are Astringents
There was a time when toners were known to be packed with alcohol and were synonymous with the astringent category, but Dr. Gilbert says that this is just one outdated type of toner. "The cooling feeling astringent toners provide made many people think that they were 'shrinking pores' and fully removing oil, but they dry the skin out," she says.
Now, you can easily find toners that balance the skin's sebum levels and are also hydrating and soothing. If you prefer an astringent formula, use a gentle option like the Thayers Original Astringent Pads that won't dry out the skin, thanks to added aloe vera. Thayers alone has multiple options of different toners made for specific skin types and in many formula types that keep skin nourished.
MYTH: Toners Don't Offer Noticeable Results
Unlike serums, toners are not often formulated with concentrated ingredients that are going to make quick and major differences in your skin. While toners are generally more of a behind-the-scenes product, you can find formulas that provide added benefits with results over an extended period of time.
Rodrigues highlights treatment toners that contain chemical exfoliants like AHAs or BHAs. "They act as a form of exfoliation for the skin," she says. "They don't take the place of your exfoliator step — they're more so a leave-on treatment — but they can purify and make skin glow." The Youth To The People Mandelic Acid + Superfood Unity Exfoliant is our go-to treatment toner for clearer pores and more even texture and tone.
Read more

Back to top