Breakouts Around Your Mouth? Here's What Could Be Causing Them
June 16, 2023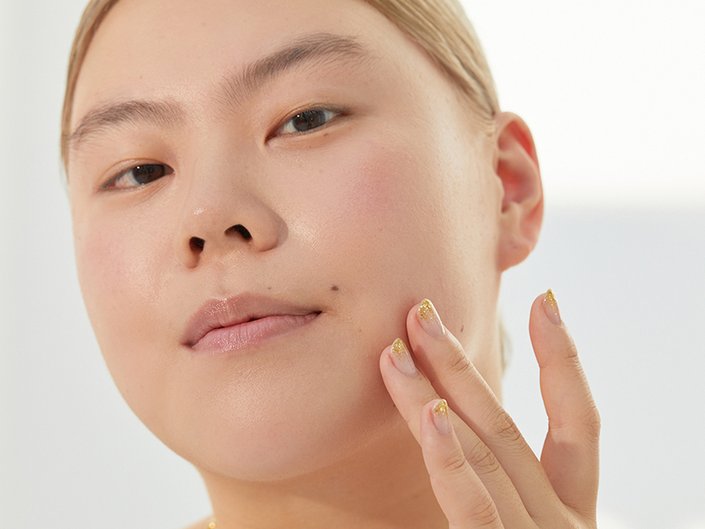 If you get breakouts along your hairline, it could be due to your hair products. And if you get acne on your jawline, it could be because of hormonal changes. But if you've been experiencing pimples around your lips or inflamed zits on the lower half of your face, you may not know why. To find out what causes acne around the mouth, we spoke with Dr. Dhaval Bhanusali, a board-certified dermatologist, and Dr. Jeannette Graf, a board-certified dermatologist and Assistant Clinical Professor of Dermatology at Mount Sinai School of Medicine.
Here, they're sharing the changes in your body and your habits that can cause breakouts around the mouth, as well as how to treat them. Plus, read on for some of our favorite products for fighting and preventing pimples and breakouts, from cleansers to spot treatments.
What Causes Breakouts Around Your Mouth?
Your Diet
While dirt and debris play a key role in clogged pores that can turn into breakouts, Dr. Bhanusali explains that breakouts around your mouth could be correlated to your diet. Residue from acidic foods (think: lemon, hot sauce and vinegar) can irritate your skin and cause redness or swelling. He adds that traces of oily or fried foods, such as potato chips or french fries, can linger on your skin and clog your pores.
If you suspect your snacking habits could be the cause of your breakouts, we recommend storing facial wipes like the CeraVe Makeup Removing Cleanser Cloths in your bag. Use them around your mouth after a meal to remove any lingering oil or greasy residue.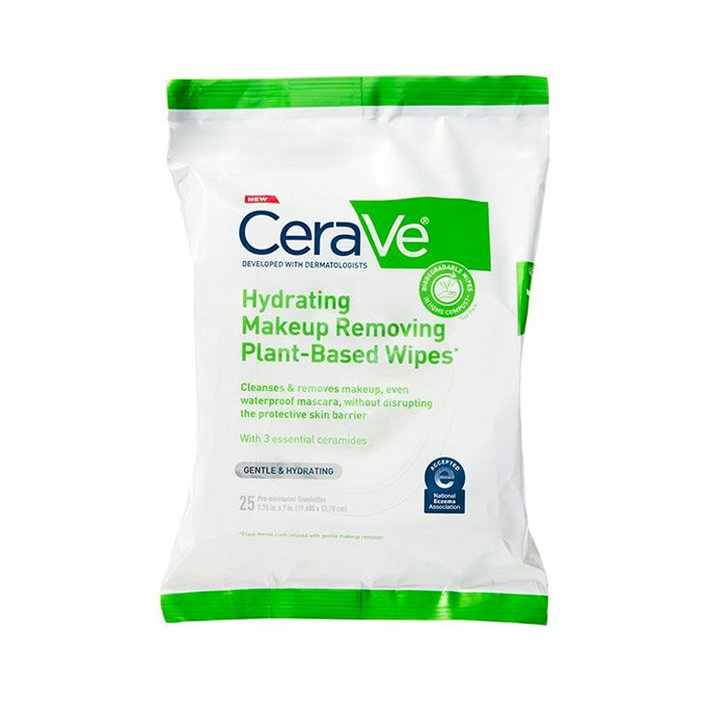 Hormonal Changes
"Hormones are another cause that can lead to breakouts around the mouth," says Dr. Graf. If acne around the mouth isn't a constant issue for you, but rather flares up the week prior to or during your period, it's likely you're dealing with hormonal acne. According to Dr. Bhanusali, there are certain prescription medications that can help balance the body in these instances. If you suspect that you have hormonal acne, talk to your dermatologist about whether this is something you may be experiencing and what treatment method is right for you.
"I also suggest patients avoid over-exfoliation during this time," he says. "Many times, patients start using harsh scrubs and brushes to try to compensate for the new lesions, but they have the opposite effect and can make things worse."
Protective Face Masks
While protective face masks are a necessary reality of post-pandemic life for many, they can also lead to breakouts around the mouth area, aka maskne. The trapped air lead to a buildup of bacteria, oil and clogged pores, and the friction can lead to a type of condition called acne mechanica. According to the American Academy of Dermatology, "you get this type of acne when sports equipment or clothing traps heat and sweat on your skin. As the equipment or clothing rubs against your heated skin, your skin becomes irritated."
To minimize mask-induced breakouts around the lips, chin and jawline, it's recommended to skip makeup when you mask up, which can cause further clogged pores. If you're trying to combat maskne, consider incorporating a salicylic acid face cleanser, like the Vichy Normaderm PhytoAction Deep Cleansing Daily Gel, into your routine.
Know you're going to be wearing a mask for a long period of time? Layer on a hyaluronic acid face serum, like the Kiehl's Ultra Pure High-Potency 1.5% Hyaluronic Acid Serum, to help create a barrier between your skin and the mask.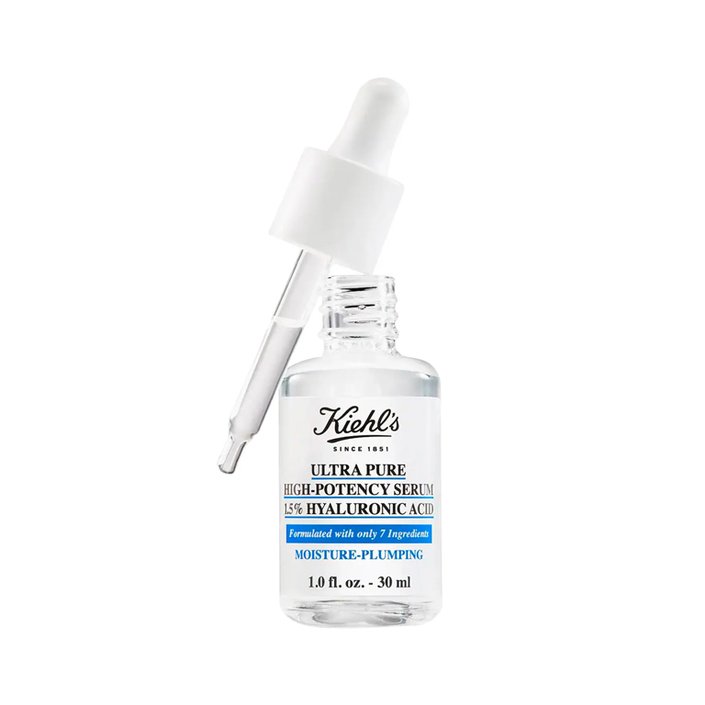 Cosmetic Products
If you're anything like us, you're constantly applying lip products and other makeup around your mouth area. (What can we say? We love a glossy lip moment.) "Acne around the mouth can be common from the higher amounts of cosmetics that are applied to this area," explains Dr. Graf. "Lip products that travel around the mouth, toothpaste, makeup and shaving cream can all lead to breakouts."
If this sounds like you, it might be a good idea to look out for non-comedogenic makeup and skincare products for the skin on and around your lips. You can also pay closer attention to which specific products make you breakout more than others.
Touching Your Face
Touching your face can be another major culprit for breakouts. The skin around your mouth "can also be a common area on the face for touching, which transfers bacteria from our hands to our faces and can lead to breakouts," notes Dr. Graf. Avoid touching your face as much as possible, though we know this is easier said than done. Washing your hands frequently with antibacterial soap can also help.
Types of Breakouts Around Your Mouth and Lips
Many different types of breakouts can occur around your mouth, including cystic acne, comedones and papules. "Cystic pimples are common where sebaceous glands are, and there are many around the mouth," says Dr. Graf. "Cystic pimples are painful, deep and red." If you have a cystic pimple, you may start to experience discomfort when it is forming under the surface of your skin. Comedones, meanwhile, refer to whiteheads (closed comedones) and blackheads (open comedones). Lastly, "papules are the most common type of pimple," explains Dr. Graf. "They're inflamed red spots sometimes with a small white head on them, but [they are] different from whiteheads."
How to Treat Acne and Pimples Around Your Mouth
Using the right products and ingredients is key to getting rid of pimples around your mouth, but the proper treatment method will depend on what type of blemish you're experiencing. Generally, "ingredients like salicylic acid or retinoids can clear breakouts by exfoliating the excess oil and dead skin cells that clog your pores," says Dr. Graf. Benzoyl peroxide is another powerful acne-fighting ingredient found in skincare products.
"For pustules, a spot treatment containing sulfur or a pimple patch can be effective to bring the whitehead down naturally and speed up healing," she adds. "Cystic pimples often take a long time to heal and usually require patience to fully heal on their own." (Whatever you do, avoid the urge to pick at or pop your blemish — especially if it's cystic.) Finally, if you have blackheads, you may benefit from extractions performed by a licensed professional.
Depending on the severity of your acne, you may benefit from a prescription medication, which "can be more effective than some over-the-counter products since they are tailored to individual skin needs," says Dr. Graf. Always consult with a board-certified dermatologist to correctly identify what type of blemishes you have and how to best treat them.
How to Prevent Acne and Pimples Around Your Mouth
There are some measures you can take to help prevent breakouts from occurring, such as "making sure you thoroughly remove your makeup and skincare products at night, before applying your nighttime skincare," per Dr. Graf. "These products can be comedogenic and pore-clogging, especially around your mouth where there are many sebaceous glands." Taking care to keep your lip products confined within your lip line can also help.
Keep in mind the breakout-fighting ingredients mentioned above, like salicylic acid and benzoyl peroxide, when shopping for your skincare products. Above all, though, a well-rounded skincare routine consisting of a cleanser, moisturizer and serum or spot treatment is your first defense against breakouts. A board-certified dermatologist can help map out the correct skincare routine for your skin type and concerns.
Our Favorite Skincare Products for Breakout-Prone Skin
Clear clogged pores with the Kiehl's Rare Earth Deep Pore-Minimizing & Polishing Powder Cleanser, a concentrated cleanser with double the exfoliating power. The effective formula works to draw out impurities from your skin, minimize excess oil and visibly reduce the appearance of pores for skin that looks and feels smoother.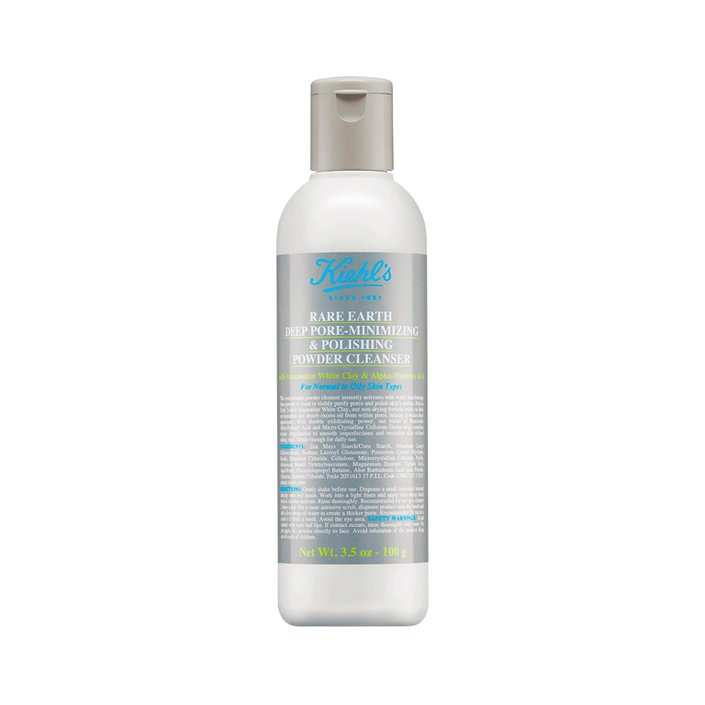 Formulated with a triple acid complex of salicylic acid, glycolic acid and lipo-hydroxy acid, the La Roche-Posay Effaclar Salicylic Acid Acne Treatment Serum clears up blemishes and prevents new ones from forming. It also targets pores, fine lines and post-acne marks for a clearer, more radiant complexion.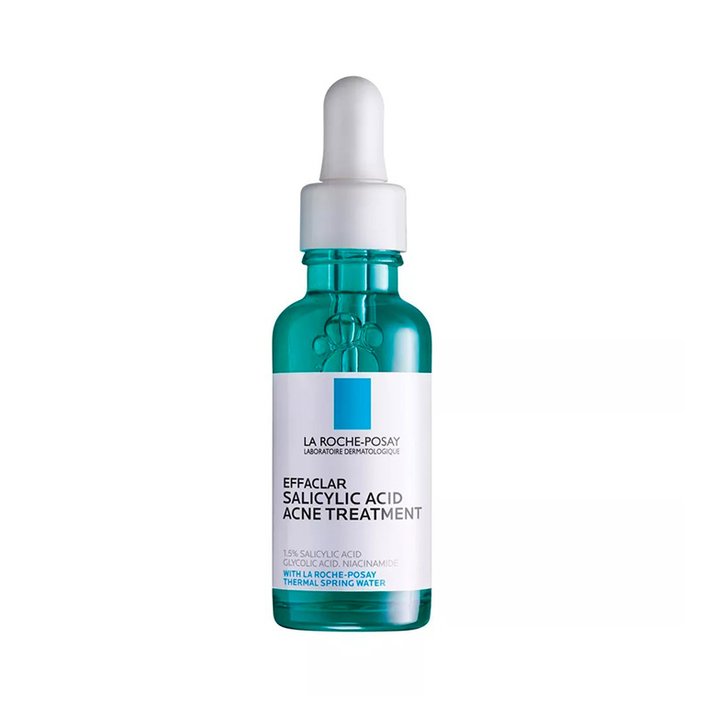 A deep-cleaning, pore-clearing mask like the Youth To The People Superclay Purify + Clear Mask is an added defense against breakouts. Formulated with salicylic acid and 2% niacinamide, it absorbs excess oil without undermining your skin's natural
moisture barrier
.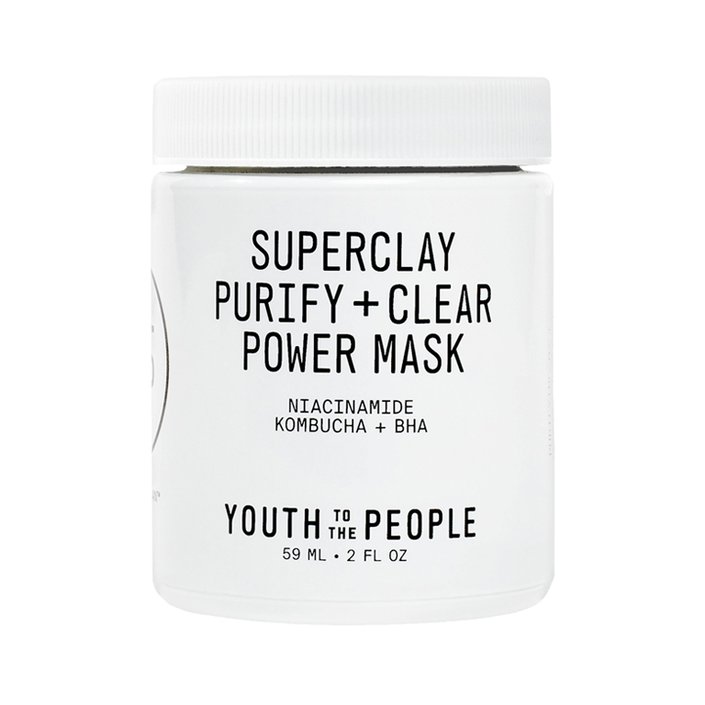 Make sure your skin is fully ridded of your makeup at the end of the day by cleansing with the Garnier Skinactive All-in-1 Mattifying Micellar Cleansing Water. The mattifying effect is also a huge bonus if you have oily, breakout-prone skin, so you can keep the shine under control.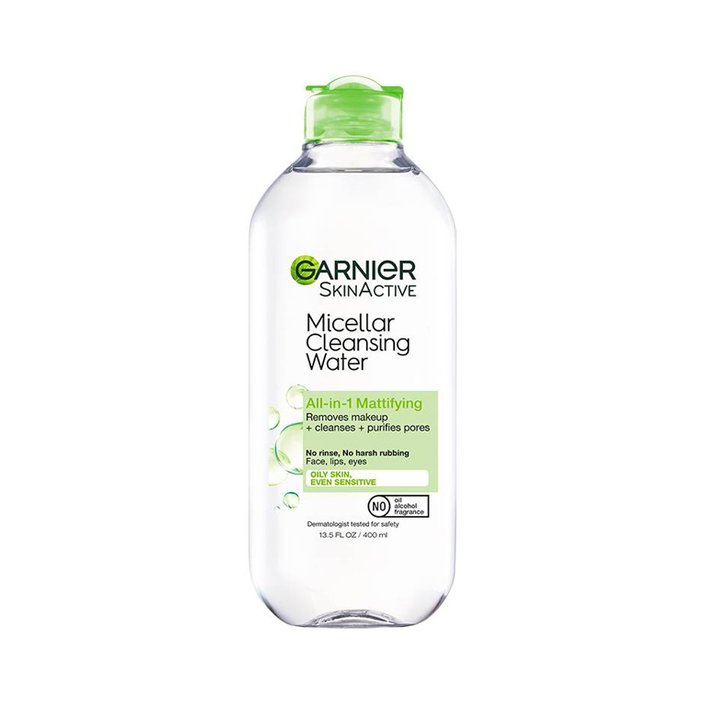 Want to shrink a pesky pimple overnight? Try these salicylic-acid-infused pimple patches from Starface. They reduce inflammation and soothe the skin while you sleep to make your spot look smaller and less red. And who wouldn't love having an adorable turquoise heart sticker decorating their face?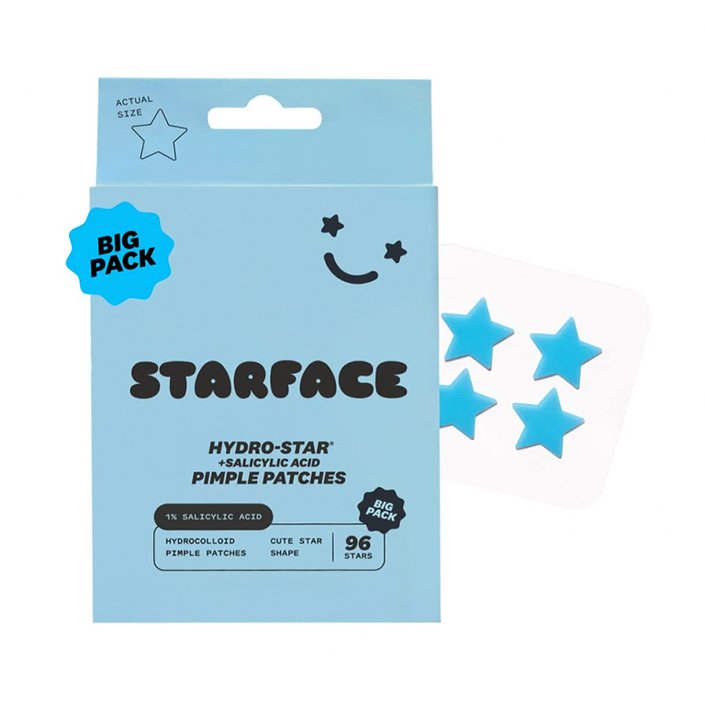 Read more

Back to top