Here's Why You Have Acne Around Your Mouth
December 27, 2021
If you get breakouts along the hairline, it can be due to your hair products and if you get acne on your jawline, it can be because of hormonal changes. But if you've been experiencing pimples around your lips or inflamed zits on the lower half of your face, you may not know why. 
To find out what causes acne around the mouth, we spoke with Dr. Dhaval Bhanusali, board-certified dermatologist and Skincare.com consultant. Here, he's sharing the changes in your body and your current habits (like wearing a face mask) that can cause breakouts around the mouth and how to treat them. 
Your Diet
While dirt and debris play a key role in clogged pores that can turn into breakouts, Dr. Bhanusali explains that breakouts around your mouth could be correlated to your diet. Residue from acidic foods (think: lemon, hot sauce and vinegar) can irritate your skin and cause redness or swelling. He adds that traces of oily or fried foods, such as potato chips or french fries, can linger on your skin and clog your pores.
If you suspect this could be the cause of your acne, we recommend storing facial wipes like the CeraVe Makeup Removing Cleanser Cloths in your bag. Use them around your mouth after a meal to remove any lingering oil or greasy residue.
Hormonal Changes 
If acne around the mouth isn't a constant issue, but rather flares the week prior to or during your period, it's likely you're dealing with hormonal acne. According to Dr. Bhanusali, there are certain prescription medications that can help balance the body in these instances. Talk to your dermatologist about whether one of them is right for you. 
"I also suggest patients avoid over-exfoliation during this time," he says. "Many times, patients start using harsh scrubs and brushes to try to compensate for the new lesions, but they have the opposite effect and can make things worse." 

To treat hormonal breakouts, use a gentle cleanser, like the CeraVe Hydrating Cream-to-Foam Cleanser and an oil-free moisturizer, like the La Roche-Posay Effaclar Matte Mattifying Moisturizer.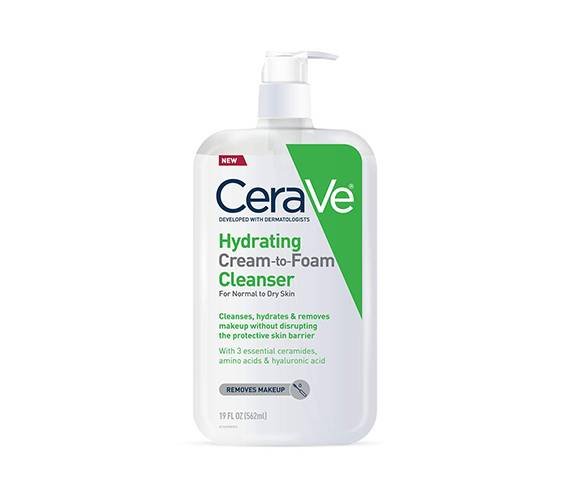 Protective Face Masks 
While wearing protective face masks are necessary to keep ourselves and others healthy during the COVID-19 pandemic, they can also lead to breakouts around the mouth area, a.k.a. maskne. Not only does the trapped air lead to a buildup of bacteria, oil and clogged pores, but the friction can lead to a type of condition called acne mechanica. 
To minimize maskne around the lips, chin and jawline, it's recommended to skip makeup, which can cause further clogged pores. We also suggest looking for soft cotton or silk face masks to minimize irritation and washing your fabric masks as frequently as possible. If you're trying to combat maskne, incorporate a salicylic acid face cleanser, like the Vichy Normaderm PhytoAction Deep Cleansing Daily Gel, into your routine.
Know you're going to be wearing a mask for a long period of time? Layer on a hyaluronic acid face serum, like the, to create a barrier between your skin and the mask.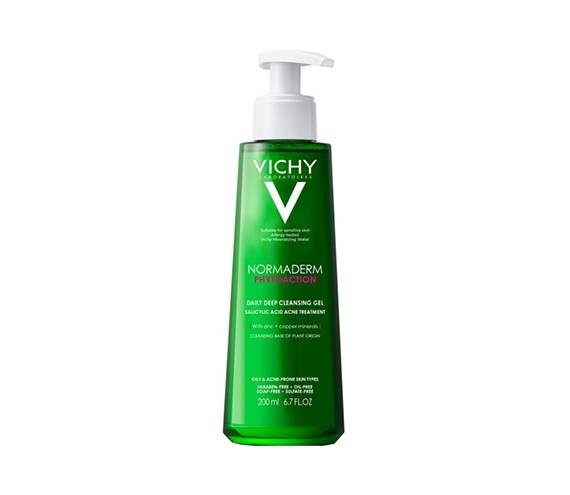 Photo: Chaunte Vaughn
Read More:
Derm DMs: I Have a Lip Breakout — What Should I Do Next?
A Skincare Routine for Teens With Hormonal Acne
Read more

Back to top